Nearly 50 countries vow to use 100% renewable energy by 2050
The signatories are countries who are disproportionately affected by global warming such as Ethiopia and the Maldives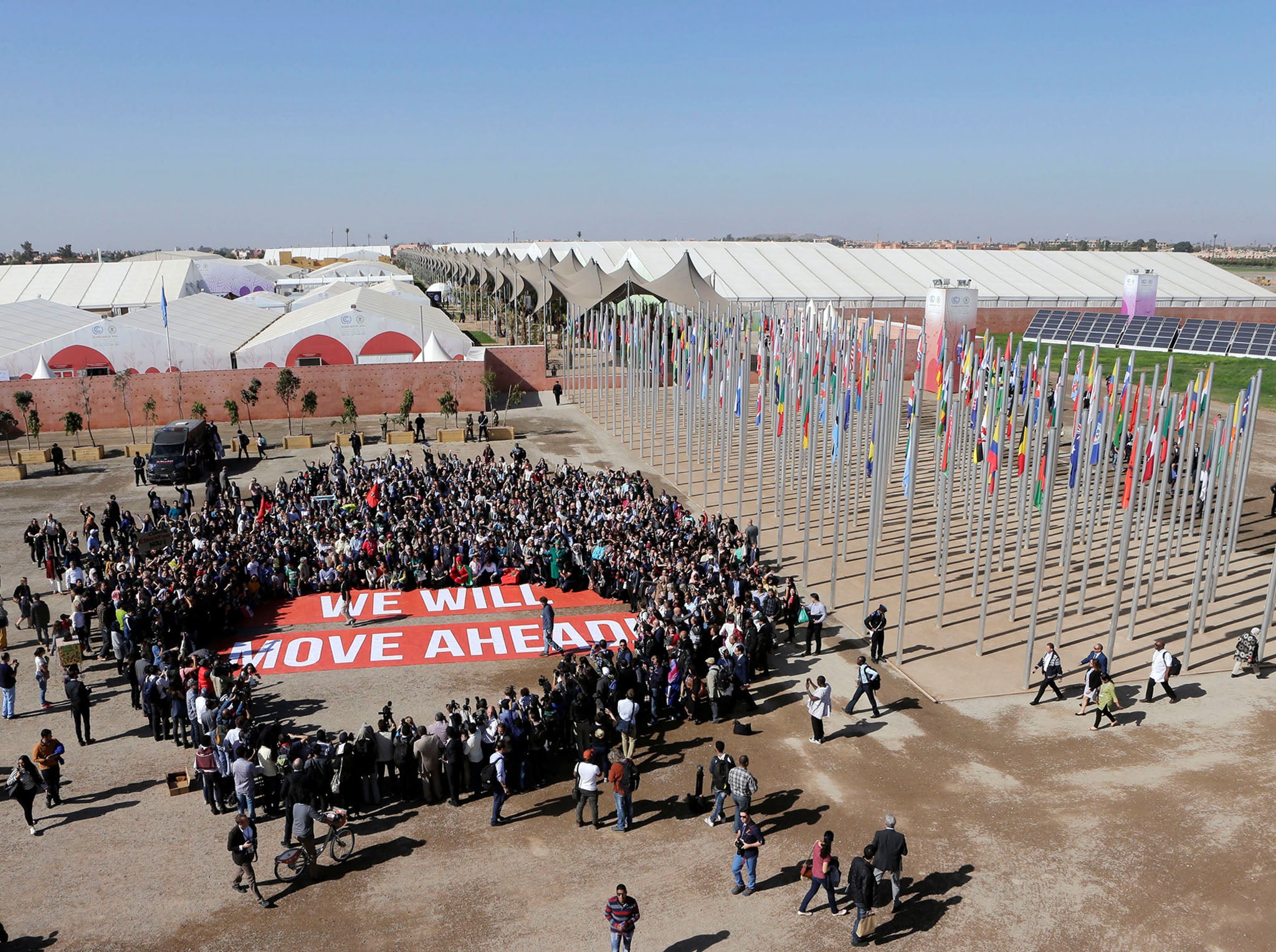 Nearly 50 countries vulnerable to climate change have agreed to use only renewable energy by 2050.
The 48 members of the Climate Vulnerable Forum made the decision while attending the United Nations Climate Change Conference in Marrakech, Morocco.
The Climate Vulnerable Forum was set up in 2009 and is made up of countries that are disproportionately affected by climate change.
Members, including the likes of Ethiopia, Marshall Islands and Bangladesh, agreed to make their energy production 100 per cent renewable "as rapidly as possible" and by between 2030 and 2050 at the latest.
Low-lying Bangladesh is particularly vulnerable to rising sea levels while fellow members the Maldives and the Marshall Islands have already suffered heavy flooding linked to climate change.
The forum also vowed to take action to help limit global warming to 1.5 degrees Celsius above pre-industrial levels.
Mattlan Zackhras, Minister in Assistance to the President of the Marshall Islands told IANS: "We are pioneering the transformation towards 100 percent renewable energy, but we want other countries to follow in our footsteps in order to evade catastrophic impacts we are experiencing through hurricanes, flooding and droughts."
Bangladesh's adviser at the forum, Saleemul Huq, said: "We shouldn't see it as a burden, but an opportunity. Climate vulnerable countries can seize those opportunities," Climate Home reported.
10 photographs to show to anyone who doesn't believe in climate change
Show all 10
Former Vice-President Al Gore described the forum's statement as an ambitious vision for others to follow.
According to The Guardian, he said:" [It] sets the pace for the world's efforts to implement the Paris agreement.
"These ambitious and inspiring commitments show the path forward for others and give us all renewed optimism that we are going to meet the challenge before us and meet it in time."
Many leaders around the world including current US Secretary of State John Kerry have expressed fears Donald Trump will put his climate change scepticism into practise and boycott key environmental targets.
The 48 members of Climate Vulnerable Forum who have agreed to the decision are: Afghanistan, Haïti, Philippines, Bangladesh, Honduras, Rwanda, Barbados, Kenya, Saint Lucia, Bhutan, Kiribati, Senegal, Burkina Faso, Madagascar, South Sudan, Cambodia, Malawi, Sri Lanka, Comoros, Maldives, Sudan, Costa Rica, Marshall Islands, Tanzania, Democratic Republic of the Congo, Mongolia, Timor-Leste, Dominican Republic, Morocco, Tunisia, Ethiopia, Nepal, Tuvalu, Fiji, Niger, Vanuatu, Ghana, Palau, Viet Nam, Grenada, Papua New Guinea, Yemen, Guatemala, Colombia, The Gambia, Lebanon, Palestine and Samoa.
Join our commenting forum
Join thought-provoking conversations, follow other Independent readers and see their replies