Climate crisis: Wind and solar produce record 10% of world's electricity, but scientists warn faster change is needed
Even with fall in coal use, it still produces third of world's electricity requirements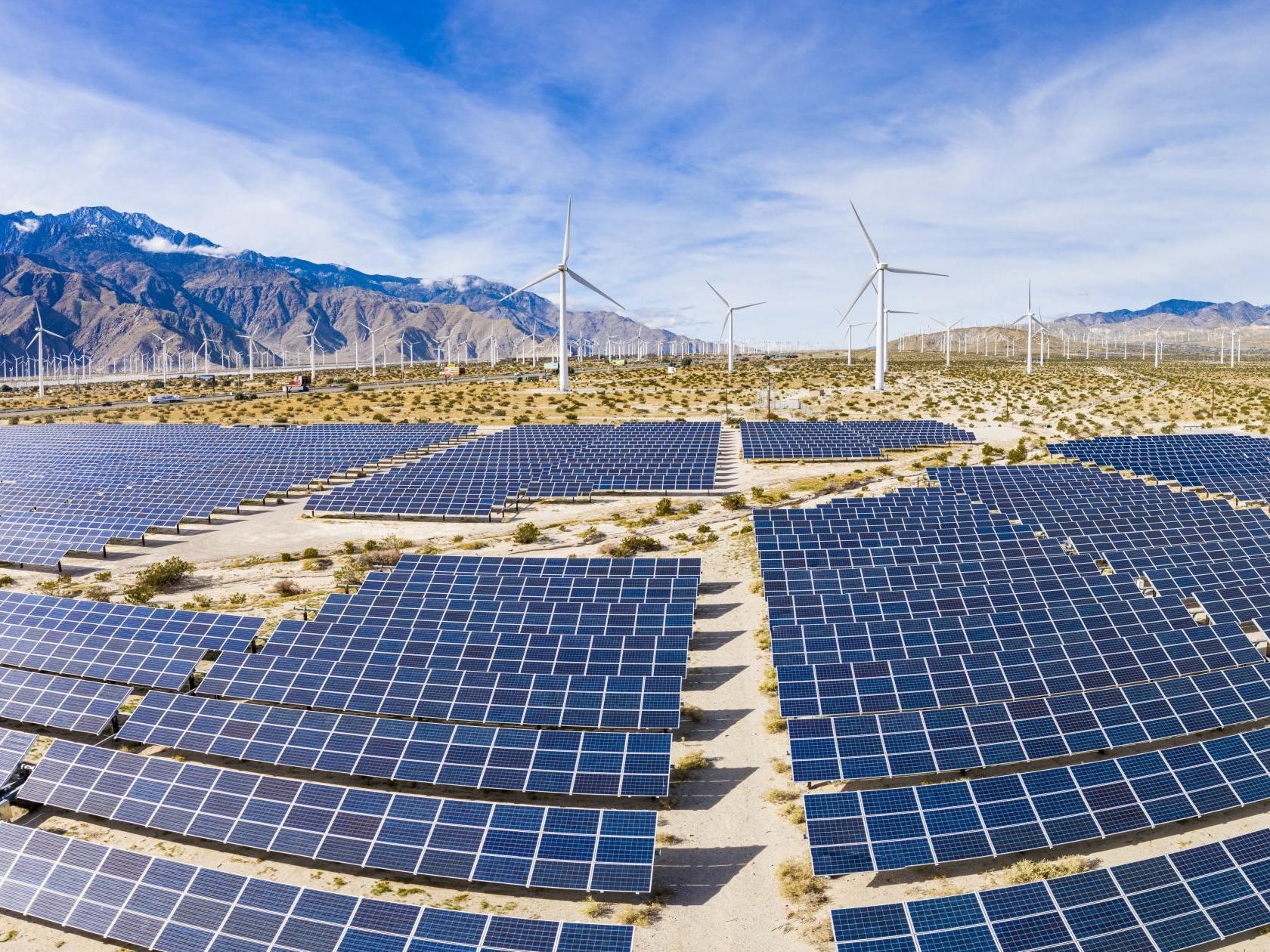 Use of coal is falling and renewables are surging around the world, but the progress is not enough to meet the targets set under the 2015 Paris climate agreement, scientists have warned.
Over the first half of 2020, wind turbines and solar panels together produced a record 10 per cent of the world's electricity - a rise of 14 per cent compared with the same period last year.
Meanwhile power output from coal plants fell by 8.3 per cent, and overall electricity demand fell 3 per cent due to coronavirus lockdowns, according to a report by independent climate think tank Ember.
Despite the drop, coal plants still produced 33 per cent of the world's electricity during the period.
But far more dramatic cuts to the use of fossil fuels are required if we are to avoid planetary catastrophe due to the climate emergency, the scientists said.
"To keep a chance of limiting climate change to 1.5 degrees, coal generation needs to fall by 13 per cent every year this decade," Ember senior analyst Dave Jones said.
Europe and the UK saw the largest contributions from wind and solar, at 21 per cent and 33 per cent respectively during the first half of the year, with China at 10 per cent and the United States at 12 per cent, the report said.
Coal power generation in the US and Europe fell by 31 per cent and 32 per cent respectively while coal power in China was down just 2 per cent.
Ember's report examined data from 48 countries which make up 83 per cent of global electricity production.
Additional reporting by Reuters
Join our commenting forum
Join thought-provoking conversations, follow other Independent readers and see their replies