Rewilding: Farmers plan to turn East Anglia into one of the world's largest restored nature reserves
Bison, beavers and even lynx could be reintroduced in some parts of Norfolk and Suffolk as grand scheme to link and extend areas dedicated to wildlife is launched, writes Harry Cockburn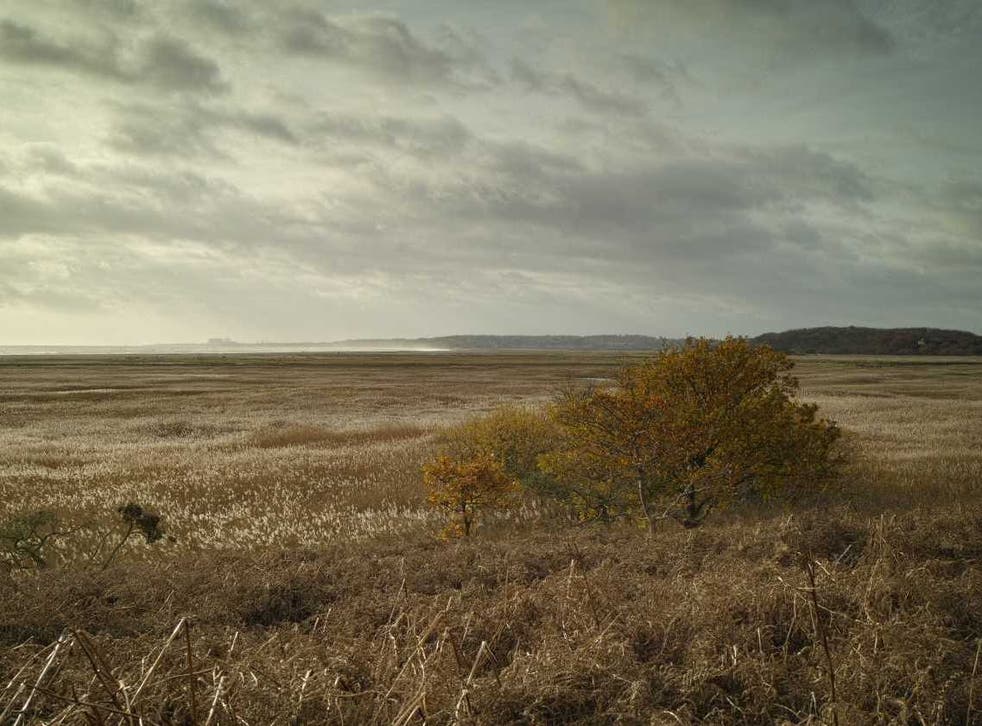 Bison are being reintroduced in Kent, beavers are back in the Forest of Dean, white tailed eagles are soaring over the Isle of Wight and pine martens are making a return to England and Wales.
The UK is in the midst of a surge in reintroductions of animals along with the "rewilding" of tracts of land, as a growing recognition of the depleted state of our once-abundant wildlife takes hold.
One of the most ambitious projects aiming to harness this wave of enthusiasm has been launched by three East Anglian farmers who aim to return to nature a total area of land more than one and a half times the size of London, during the next 50 years.
Eventually they hope to see bison, beavers, pelicans and even lynx making a comeback in a landscape they hope will become "one of the biggest restored nature reserves in the world".
But the WildEast project, set up by farmers Hugh Somerleyton, Argus Hardy and Olly Birkbeck, is not only an exercise in reimagining what can be done on private land, but instead casts itself as an immense regional enterprise to encourage natural recovery across all of the villages, towns, cities and countryside in East Anglia.
Working with schools, the charitable foundation wants to educate children about the natural world and the importance of sustainable farming, while they hope farmers in the region will sign up to the aims of the scheme and help boost the UK's struggling wildlife.
They describe the plan as being about engaging everyone to recognise or use whatever open space is available – gardens, school playgrounds, farmyards, car parks and industrial estates, partly to show how much land is already home to vital ecosystems, but also in the hope of getting landowners to pledge 20 per cent of what they have to nature.
If they reach this target across all of East Anglia's 1,250,000 hectares, then by 2070, 250,000 hectares will have been rededicated to biodiversity in one of Europe's most heavily-farmed regions.
"A lot of farming policy has been about pushing nature to the edges and creating field corners and areas where natural systems can operate, but they don't thrive without abundance," says Hardy.
"This is a region where we have successful farming systems. Farming is going to continue here. But instead of pushing nature out to the edges, it's about how we bring nature back into farming."
The scheme has been influenced by other successful rewilding projects, such as the Knepp Estate in West Sussex, the creation of which is detailed in owner Isabella Tree's book Wilding, and also by projects such as Paul Lister's Alladale Estate in Scotland, where an effort to reintroduce wolves to tackle out-of-control deer populations is now underway.
"But in East Anglia we're not in Scotland. We're not in some 50,000-acre wilderness where you can do the same things," Hardy says.
The three farmers turned to large-scale European projects for inspiration and visited areas in Holland, Romania and Cantabria in northern Spain.
"The scale of these projects is incredible," Hardy says. "The balance of wild ecosystems with farming was very visceral and exciting. But coming back to East Anglia, which is one of the most heavily farmed regions in the UK and Europe, the lightbulb moment was when we thought it would only work if it was the entire region."
"It's a big idea," he admits, "but essentially it's a mapping exercise. It's trying to join groups up on every scale - from schools offering corners of playgrounds, to whole villages who are declaring themselves 'wild villages', to churches. That's what's really exciting about it."
On the reintroduction of species, Hardy suggests bison could be a prospect in the coming years. Like successful beaver reintroductions in Scotland, Devon and the Forest of Dean, the presence of particular species changes the landscape and thereby increases biodiversity.
Bison naturally coppice trees by knocking them over, creating dead wood, which then becomes important habitats for other like insects, which can in turn attract further animals.
"[Bison] do very well in Holland even in relatively densely populated areas. And they provide an absolutely practical role in environments they are co-creators of," says Hardy.
"I don't think East Anglia is at a point yet where lynx could be reintroduced, but there's no harm in dreaming that in 70 years' time we'll have landscape recovery where there is enough diversity to support healthy lynx populations without the threat of predation to farm animals.
"It would be extraordinary. We've lost all our major mammals in the UK. We preach a lot to other countries about preserving their major mammals, but we seem to be incoherent in our own view [of preservation]."
His views are echoed by his colleague Hugh Somerleyton who says one of the key driving forces behind the project was the quality of the countryside being left to the next generation.
"Mirroring nature's catastrophic decline is a catastrophic decline of knowledge," he says, adding that the pace at which existing conservation bodies tend to act has been slow.
He says the three farmers began to think they needed to take action to help "move the needle", and points to Extinction Rebellion as an example of a dynamic organisation which helped inspire the project.
But he warns that as well as educating the next generation, one of the biggest challenges remains changing landowners' minds.
"Farmers have been very protected, so a minor revolution wouldn't be wrong," he says. "There's a moral imperative. We need to accept that we need to do more and it cannot all be funded. We have to do a bit on our own."
The WildEast project this week secured the official support of East Suffolk District Council, which is currently trialling plans to allow greater biodiversity, including the identification of 40 areas across the district as "wild spaces" where grass will be left to grow and wildflower seeds will be planted.
"Beauty can be found in the most surprising places," Hardy says, but adds: "If we continue to carry on the way we are, we won't be able to continue farming in this region because the soils will be so heavily impacted, and the chemicals we rely on will be banned.
"The farming system needs a reset. It doesn't mean we want to stop farming. We're all farmers, we want to continue farming.
"We've got to reset the image of East Anglia as a really extraordinary region."
Register for free to continue reading
Registration is a free and easy way to support our truly independent journalism
By registering, you will also enjoy limited access to Premium articles, exclusive newsletters, commenting, and virtual events with our leading journalists
Already have an account? sign in
Register for free to continue reading
Registration is a free and easy way to support our truly independent journalism
By registering, you will also enjoy limited access to Premium articles, exclusive newsletters, commenting, and virtual events with our leading journalists
Already have an account? sign in
Join our new commenting forum
Join thought-provoking conversations, follow other Independent readers and see their replies