Rich nations accused of climate-change 'bullying'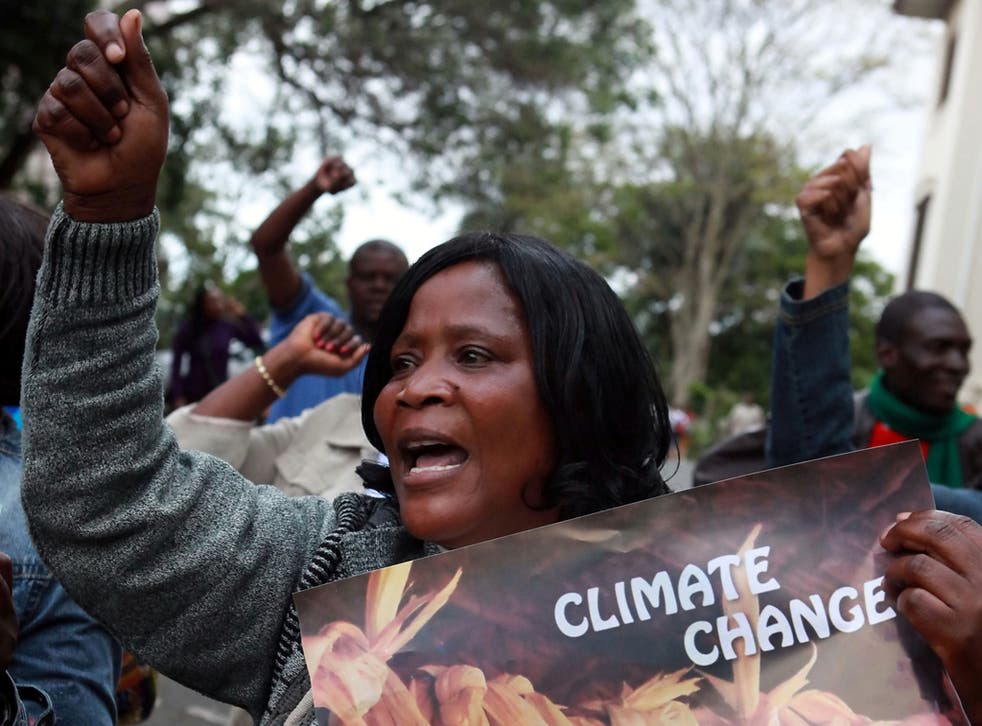 Britain and other rich countries are using aid money as a lever to bully developing countries over climate change, according to a new report by an anti-poverty pressure group.
With international climate change negotiations beginning in South Africa tomorrow, a report by the World Development Movement reveals that threats and bribery are often attached to aid packages.
The report also highlights how wealthy nations use secret meetings to produce last-minute deals – presenting poorer countries with a fait accompli, as happened in Copenhagen two years ago, when delegates had an hour to read the final document drawn up by 26 countries.
The negotiations in Durban are the last chance to set binding targets on greenhouse gas emissions before the Kyoto agreement expires next year.
Murray Worthy, of the World Development Movement, said: "The US, UK and EU are using the same strong-arm tactics to bribe developing countries that we saw at Copenhagen. Abandoning their previous commitments to provide finance to help developing countries deal with climate change, they are now saying finance will only be available to countries that agree to a new deal that effectively abandons the Kyoto treaty."
The report accuses countries such as America and Britain of using "unfair, undemocratic and even deceitful means to skew the climate change negotiations in their favour".
At Copenhagen, the US Secretary of State, Hillary Clinton, was reported to have treated leaders of small island states as "naughty school children".
Register for free to continue reading
Registration is a free and easy way to support our truly independent journalism
By registering, you will also enjoy limited access to Premium articles, exclusive newsletters, commenting, and virtual events with our leading journalists
Already have an account? sign in
Register for free to continue reading
Registration is a free and easy way to support our truly independent journalism
By registering, you will also enjoy limited access to Premium articles, exclusive newsletters, commenting, and virtual events with our leading journalists
Already have an account? sign in
Join our new commenting forum
Join thought-provoking conversations, follow other Independent readers and see their replies