Rising temperatures linked to poorer diets for children, says global study
Long-term temperature increases are associated with decreases in the diversity of children's diets, according to a study of 100,000 children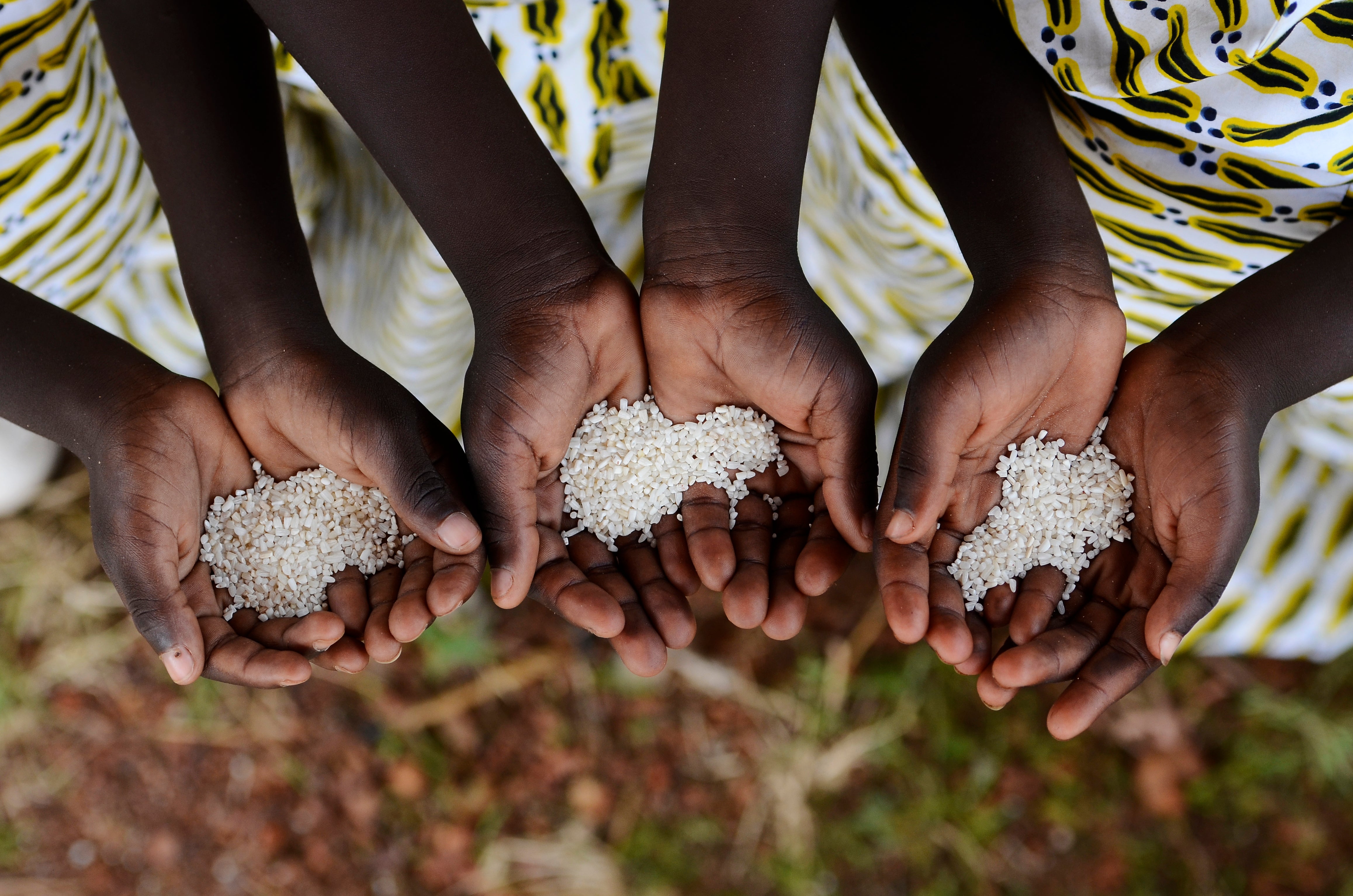 Rising temperatures are likely linked to poorer diets for children across the world, a new study suggests.
The research, which draws on data from more than 100,000 children in 19 countries, finds that long-term temperature increases are closely associated with decreases in the diversity of children's diets.
The study also finds that, in some regions, shifts towards higher rainfall are associated with positive increases in diet diversity.
Dr Meredith Niles, an assistant professor in nutrition at the University of Vermont and lead author of the study published in Environmental Research Letters, told The Independent: "Climate has significant relationships with diet diversity outcomes among children.
"Importantly, higher temperature – both long-term and hotter than average years – is negatively associated with diet diversity while higher rainfall is associated with higher diet diversity.
"The relative impact of climate on diet diversity we find in many places is the same or greater than many common development interventions, such as sanitation, poverty, or education."
For the research, the scientists used modelling to study the relationship between climate variables, such as long-term temperature rise and rainfall change, and "diet diversity" for children under five. The authors drew on data from 19 countries, representing 107,000 children.
"Diet diversity" is an indicator of diet quality, which considers the number of different food groups a person has eaten over a given time period. Poor diet diversity is often strongly linked to malnutrition, the authors say.
The authors also studied the relationship between diet diversity and a range of other other geographic and socioeconomic factors, including poverty, access to education and sanitation.
The results indicate that, at a global level, long-term temperature increases are associated with decreases in the diversity of children's diets. The relationship is particularly strong in certain regions, including West Africa, according to the results.
Rising temperatures are affecting children's access to food in a number of different direct and indirect ways, said Dr Niles.
"Higher temperatures can directly impact the yield of many globally important staple crops," she said.
"Higher temperatures can also affect the physiology of animals and may reduce livestock productivity and also increase livestock water consumption. Both of these pathways could influence the amount and quality of food available in a given region and thereby affect food prices and access."
Research published in 2018 found that rising CO2 levels in the atmosphere could also be making many staple crops less nutritious.
Prof Kristie Ebi, an author of the 2018 study and leading expert in health and the climate crisis at the University of Washington, said the new research provided "interesting" results that were worth further investigating.
"The study is an ecological study, correlating multiple variables with a measure of dietary diversity," she told The Independent. "The results raise interesting avenues for hypothesis-driven research."
Join our commenting forum
Join thought-provoking conversations, follow other Independent readers and see their replies