RSPCA calls for milk boycott as farmers prepare for badger cull
Landowners 'should be made to feel financial consequences of letting animals be shot'
Charlie Cooper
Thursday 20 September 2012 00:19 Comments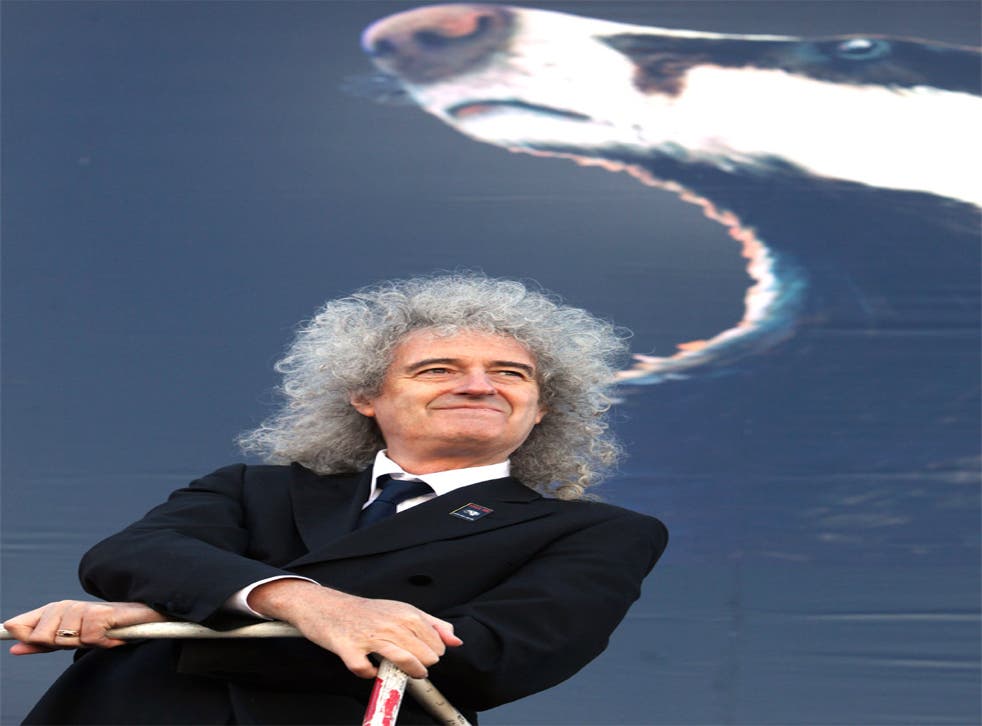 The RSPCA has called for a boycott of dairy products from parts of the West Country where badgers will be culled, saying that farmers and landowners should be made to feel the "commercial consequences" of allowing badgers to be shot on their land.
Launching a campaign against the badger cull alongside a coalition of animal welfare groups, Gavin Grant, the chief executive of the RSPCA, also said tourists should make the areas a no-go zone. "Those who care will not want to visit areas or buy milk from farms soaked in badgers' blood," he said. "Dairy consumers should be saying: I will not buy milk from areas where they are culling. Landowners and farmers allowing this to happen on their land have to realise there will be commercial consequences."
The first trial cull licence was granted to a consortium in Gloucestershire earlier this week. A second licence, to shoot badgers in areas of Somerset, is likely to be granted in the coming days. The first night shoots could take place in a matter of weeks.
An alliance of 18 of the UK's leading animal welfare groups yesterday launched a last-ditch campaign to stop the trial cull. They aim to attract 100,000 signatures to a parliamentary petition on the matter. Campaigners are also taking their case to Europe, arguing that the cull breaks the Bern Convention which protects EU wildlife.
Brian May, the Queen guitarist and head of the group Save Me, who is spearheading the campaign, said he would not drink milk from "the moment that the first badger is shot" in protest.
The cull is aimed at stopping the spread of bovine TB, which can be carried by badgers. Dairy farmers have been the hardest hit by the disease and many have backed the cull. Tesco and Morrisons said yesterday that they would continue to stock milk from regions affected by the cull. Waitrose, Marks & Spencer and the Co-op confirmed that they do not stock milk supplied from the area.
Mr Grant said farmers and members of the rural community opposed to the cull should act as "citizens of conscience" and oppose it "by all legal means". Joe Duckworth, chief executive of the League Against Cruel Sports, said the trial cull posed an immediate threat to 6,000 badgers and warned that people could also be hurt.
Register for free to continue reading
Registration is a free and easy way to support our truly independent journalism
By registering, you will also enjoy limited access to Premium articles, exclusive newsletters, commenting, and virtual events with our leading journalists
Already have an account? sign in
Join our new commenting forum
Join thought-provoking conversations, follow other Independent readers and see their replies