'Run, don't walk': The school that gets pupils to generate electricity
Special floor tiles produce sustainable energy when pupils pound them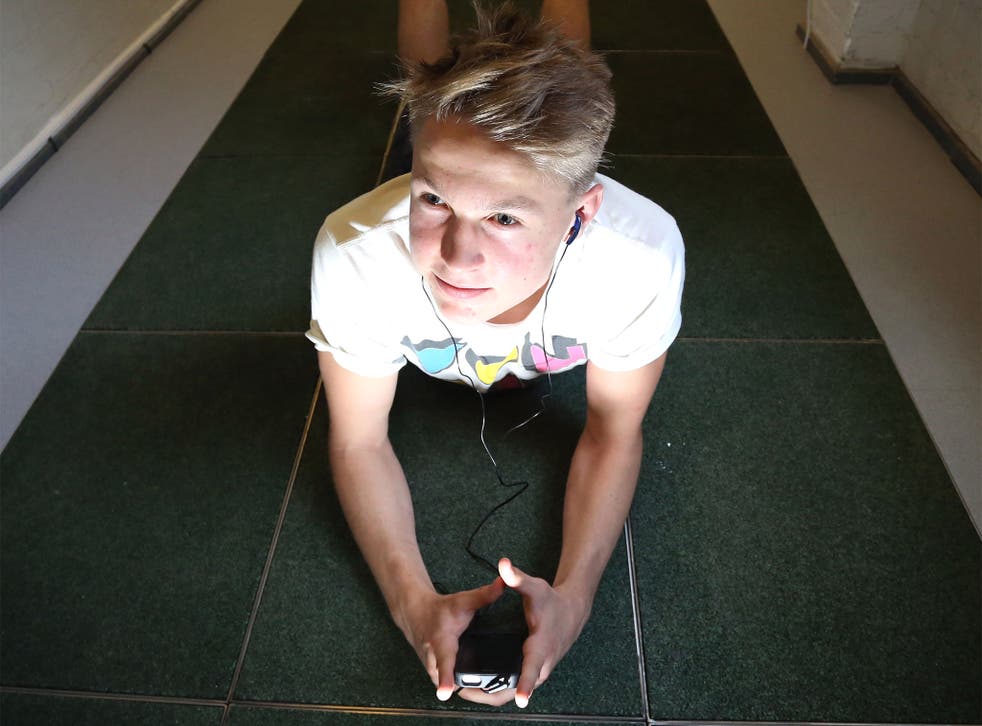 In a reversal of normal classroom rules, students have been encouraged to run and jump around a corridor at a Kent school.
It's because the corridor has been laid with special kinetic tiles and every footstep on them creates sustainable energy.
"The students really enjoyed trying to give them a right bashing –running around and jumping up and down on them , said Matthew Baxter, headmaster of the 1,200-pupil Simon Langton Boys' Grammar School in Canterbury.
Over the period of a year, the energy expected to be generated from the 12m of tiles is expected to be enough to fully charge 853 mobile phones; power one mobile for two and a half years; keep a light bulb illuminated for more than two months or power an electric car to drive seven miles.
The tiles are the brainchild of Laurence Kemball-Cook, a former pupil at the school, who is now chief executive officer of his own company, Pavegen Systems.
"Imagine if children running, playing and walking in all schools in the UK could help power the lights in their school corridors or the applications in their classrooms."
The tiles are on the route pupils take to their design and technology lessons and will hopefully concentrate their minds on issues such as promoting sustainable energy as they approach the classroom.
"What we're doing here is something quite different and quite creative and innovative," said Mr Baxter.
"We want to create the mathematicians, scientists and engineers of the future – not just teach the national curriculum and exam syllabuses. That's not the kind of approach we want.
"Our students spend about a third of their time going outside and beyond the curriculum, looking at the kind of research they might be able to do in universities and beyond."
Students who enrol at the school are encouraged to see their first year as the start of a 10-year course which ends with a university degree.
The tiles were originally piloted at the school and in the Science Museum – and also trialled at the Paris marathon and the Olympic Games – before their installation at Simon Langton.
During busy times at the school they are expected to generate a peak of about 100 watts of power.
They are not Laurence Kemball-Cook's only invention – he is also renowned for developing a dance floor which can be used at music festivals.
It allows the dancers to charge their mobile phones while on the dance floor, something else which could appeal to the students of Simon Langton.
Join our new commenting forum
Join thought-provoking conversations, follow other Independent readers and see their replies