World's largest desert has grown even larger due to climate change
Expansion of Sahara is bad news for inhabitants of Sahel border region as rainfall dries up on farmland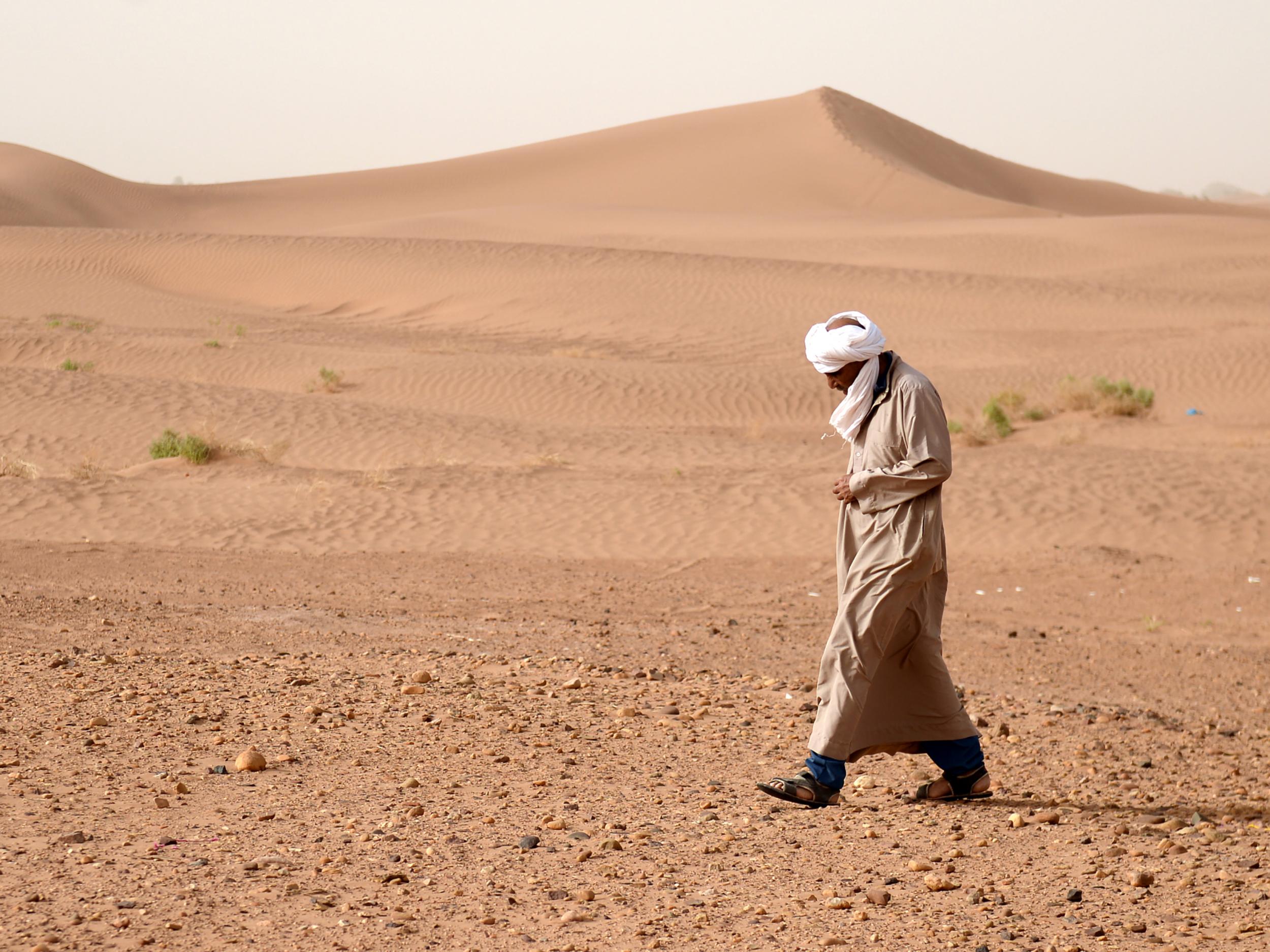 The Sahara Desert has grown significantly over the past century, and climate change is largely to blame, according to a new study.
Analysing data collected since 1923, a research team examined the different factors that contributed to changes in rainfall in the Sahara region.
They found the desert, already around the size of the US, had expanded by about 10 per cent over the period covered by this data.
These results have implications for those living in the border region of the Sahara known as the Sahel, but the scientists noted that climate change-driven desertification is not a phenomenon unique to the Sahara.
"Our results are specific to the Sahara, but they likely have implications for the world's other deserts," said Professor Sumant Nigam, an atmospheric and oceanic scientist at the University of Maryland and the senior author of the study.
Snow falls in Sahara desert for third time in 40 years
As the world's population continues to grow, people in desert border regions cannot afford to lose more arable land to the desert.
As with any desert, the Sahara undergoes seasonal patterns of expansion and contraction, but Professor Nigam and his colleagues were able to establish the extent of its overall expansion.
In order to single out the effects of climate change, the scientists used statistical methods to remove the effects natural climate cycles such as the Atlantic Multidecadal Oscillation had on rainfall variability.
Their results revealed a combination of natural climate cycles and human-caused climate change that have caused this effect over the past century – with the latter accounting for around a third of the increase.
The study was published in the Journal of Climate.
"The trends in Africa of hot summers getting hotter and rainy seasons drying out are linked with factors that include increasing greenhouse gases and aerosols in the atmosphere," said Dr Ming Cai, a programme director at the National Science Foundation, which funded the research.
10 photographs to show to anyone who doesn't believe in climate change
Show all 10
"These trends also have a devastating effect on the lives of African people, who depend on agriculture-based economies."
Natalie Thomas, a graduate student in atmospheric and oceanic science who contributed to the research, said: "With this study, our priority was to document the long-term trends in rainfall and temperature in the Sahara.
"Our next step will be to look at what is driving these trends, for the Sahara and elsewhere."
The team has already started researching seasonal temperature trends closer to home, in North America.
"Here, winters are getting warmer but summers are about the same," said Ms Thomas.
"In Africa, it's the opposite – winters are holding steady but summers are getting warmer. So the stresses in Africa are already more severe."
Join our commenting forum
Join thought-provoking conversations, follow other Independent readers and see their replies