Saharan dust: Six things you didn't know about red dust storms
Dust all the way from Africa has reached Britain after unusual weather patterns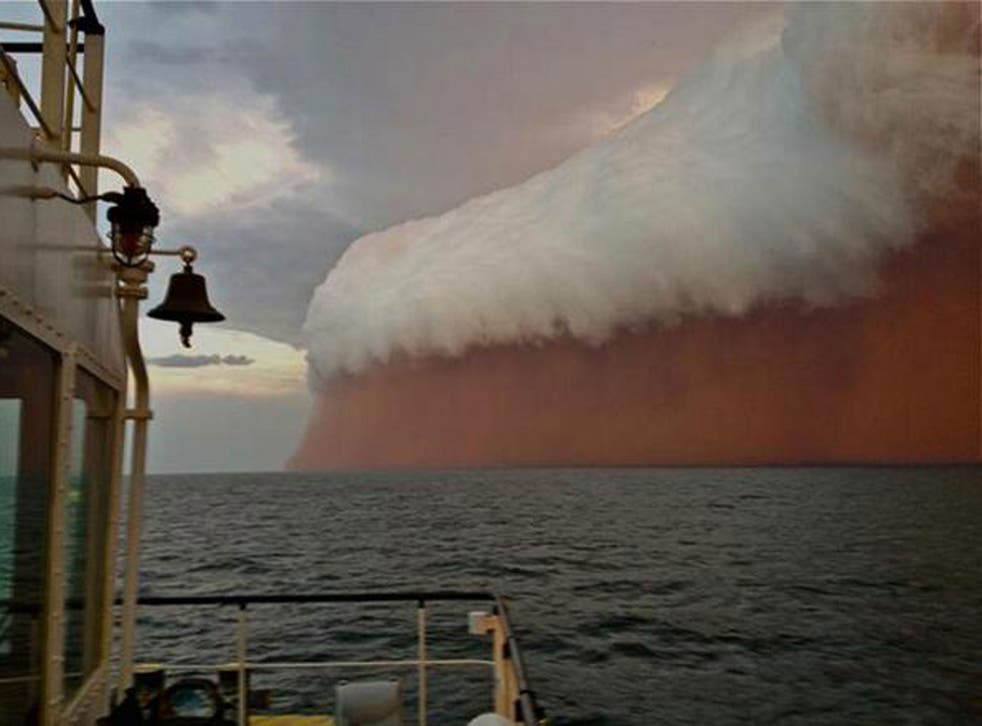 Motorists across the country awoke to grains of dust coating their cars on Monday, which had travelled all the way from the Saharan desert to leave a little piece of North Africa on their vehicles.
But the dust has also triggered fears it may cause health problems for people across Britain. The Government issued warnings of "very high" levels of air pollution across parts of England and Wales, after the dust and winds combined to create a potentially toxic storm.
Here are six other things you may not have known about Saharan dust:
1. Red dust storms can cause air pollution to increase to "very high levels" and can aggravate breathing problems. Health professionals warn the dust may irritate lung tubes and cause asthma to flare up.
2. While it may not be healthy for humans, Saharan dust can prove beneficial for the environment. Trees and plants in the Amazon Rainforest rely on the nutrient-rich dust, which helps to keep the area fertile, New Scientist reported.
3. However, researchers have also linked Saharan dust to coral disease. Coral reefs in the Caribbean have been in a state of decline since the 1970s. Scientists from the US Geological Survey (USGS) Centre for Coastal Geology believe this decline in the Caribbean is a result of pathogens transported in dust from North Africa. 
In pictures: Saharan dust lands in England

Show all 5
4. The dust clouds can literally turn the sea from blue to a reddish brown by encouraging the growth of algae blooms in a phenomenon known as red tides.The toxic blooms have been responsible for the deaths of huge numbers of fish, marine mammals and birds in the past. They can also have an impact on human health by causing respiratory problems for those living near a shoreline.
5. Dust clouds from the Sahara are often so big they can be seen from space. Space station crew members frequently report seeing Saharan dust masses as very widespread atmospheric haze, according to Nasa.
6. These dust palls blowing from Africa can be lifted as high as 15,000 feet and transported across the Atlantic Ocean. Scientists found dust from the Sahara influences levels of precipitation as far as California because of a hot, dry, dusty layer of air known as the Saharan Air Layer.
Join our new commenting forum
Join thought-provoking conversations, follow other Independent readers and see their replies