Saudi-led group of oil-producing countries gets major climate report scrubbed from UN negotiations
The landmark IPCC report was blocked from formal UN climate talks at Bonn this week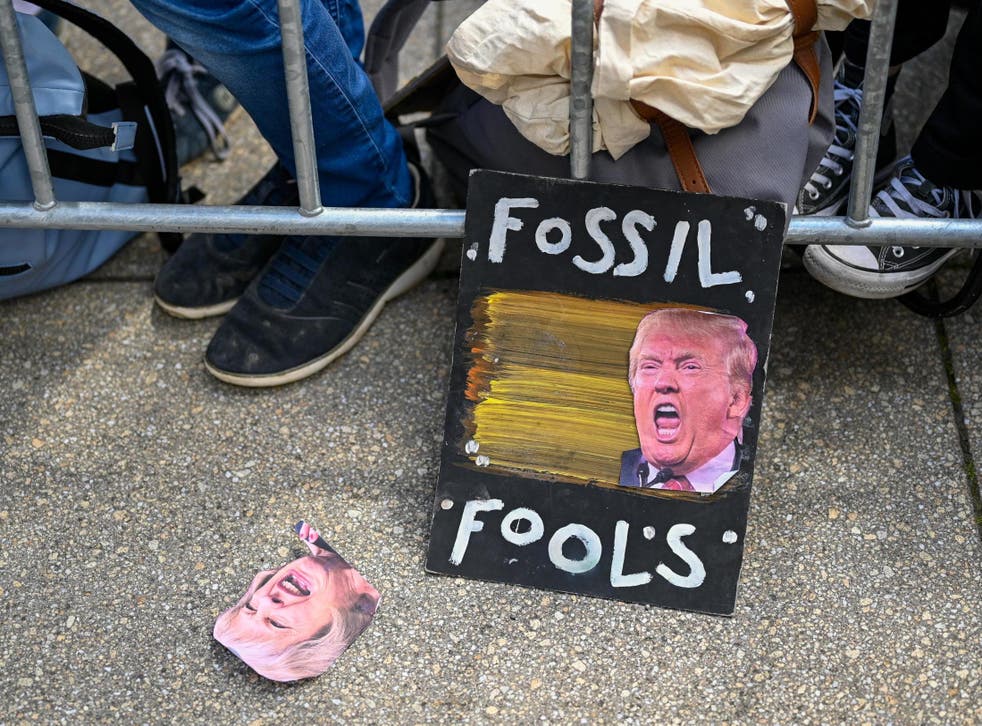 Saudi Arabia has successfully lobbied for a major climate change report to be scrubbed from international negotiations on limiting global temperature rise to 1.5C.
The Saudis led a loose coalition of oil-producing nations, including the US, Russia and Iran, that objected to the science behind the UN's Intergovernmental Panel on Climate Change (IPCC).
The report emphasised the need to keep warming down to 1.5C as a matter of survival for many countries and called for drastic action to reach this goal, with the whole world needing to hit zero emissions by 2050.
However, as a result of the Saudi-led intervention, this landmark report was blocked from formal climate talks at Bonn this week. This will substantially weaken its influence on future policy.
The final UN report had just five watered-down paragraphs on IPCC findings, explaining that they were based on the "best science available" without including more concrete information on how countries should reduce emissions targets.
Teenage climate change protesters threatened with arrest at Heathrow

Show all 13
Many diplomats were disappointed and still urged countries to use the findings of the report to inform decisions.
Carlos Fuller, lead negotiator for the alliance of small island states (Aosis), told Climate Home News: "When anyone is trying to discredit the science it is worrying, especially in the middle of a heatwave. We are the ones suffering if others reject the science."
Ambassador Lois Young from Belize, who is the chair of Aosis, said: "Disregarding or qualifying the best available science is tantamount to climate denialism.
"We must not permit even a whiff of denialism in the multilateral process. We must use the IPCC Special Report on 1.5C to operationalise the Paris Agreement."
It took more than two years to produce the IPCC report which included the assessment of more than 6,000 scientific studies. The aim was to help those in power to ward off climate change and support sustainable economic development.
A diplomat from Costa Rica said the IPCC report was a "tremendous achievement".
"On climate change, listening to the science is not a choice but a duty," he added.
Eastern European states block bid for EU climate change 2050 decarbonisation target
Other recent developments have hampered efforts to tackle climate breakdown, including the UN failing to agree a zero emission target and the release of a draft text from the G20 summit that looks to water down climate change targets.
One attendee at Bonn told the BBC these decisions were the result of backlash from countries with huge investments in fossil fuels.
Join our new commenting forum
Join thought-provoking conversations, follow other Independent readers and see their replies