Saviour of the Isle of Arran's lobster population wins £117,000 'environmental Oscar'
Howard Wood has devoted the past 30 years to helping animal life
Lewis Smith
Monday 20 April 2015 02:03 Comments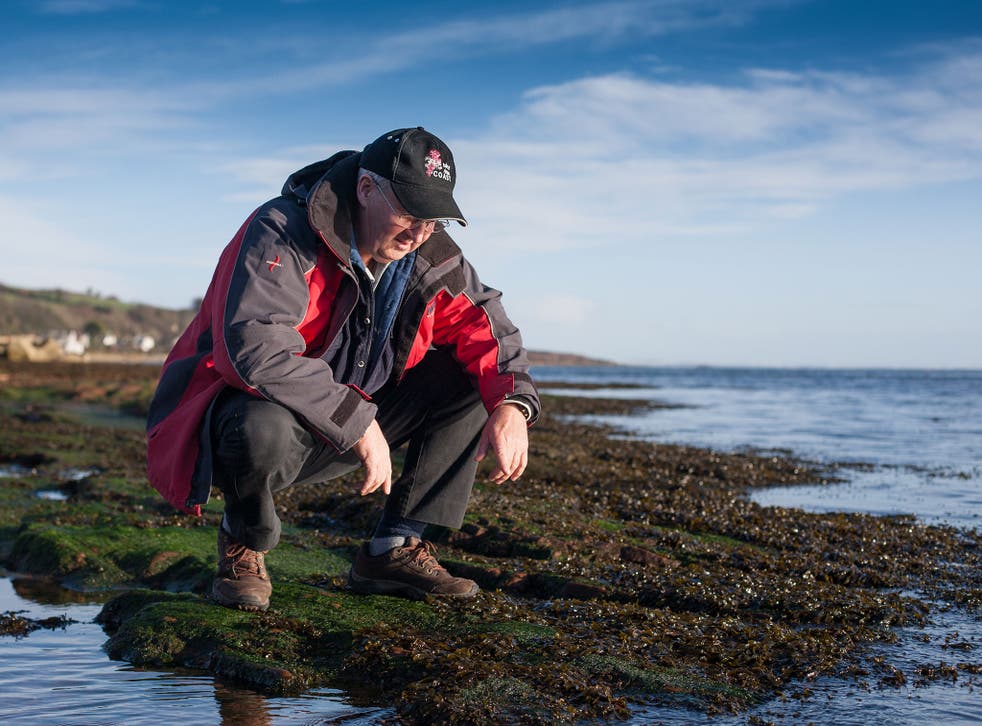 A British convervationist has won the "Oscars" of the environment movement for his role in protecting marine wildlife on the Scottish coast.
Howard Wood has devoted the past 30 years to helping animal life in the Clyde recover after decades of overfishing and destruction of the sea bed.
He is named today as the first Scot to win the $175,000 (£117,000) Goldman Environmental Prize, one of the world's leading conservation awards, after spearheading the campaign to create a "marine protected area" off the Isle of Arran.
Mr Wood was one of six grassroots environmentalists from around the world honoured by the Goldman Foundation – established in 1951 by the US philanthropist Richard Goldman – and is only the second to win the prize for activism in the UK, after Emma Must who won it in 1995 for her Twyford Down anti-roads campaign.
Until the 1990s, an annual fishing festival had been held on Arran in the Firth of Clyde, but it had to be shut down because the catches weighing tonnes in the 1960s had collapsed to just 13kg by the last year of the event.
Appalled at the loss of fish and angered at the destruction of the inshore seabed by scallopers and other fishing vessels, Mr Wood co-founded the Community of Arran Seabed Trust in 1995 to protect wildlife and restore the island's economic stability.
South Arran was finally given official protection in July last year by the Scottish Government, following a 13-year campaign led by Mr Wood to establish a region in the Firth of Clyde in 2009 where fishing is banned altogether.
The "No Take Zone" at Lamlash Bay, which falls within the 100 square-mile South Arran protection area, has been so successful that Mr Wood is now calling for one to be included in every protected area around the UK.
In just six years, researchers have seen numbers of lobsters in the Lamlash Bay zone rise 189 per cent and juvenile scallops by 350 per cent. Overall, creatures living on the seabed are twice as abundant.
Speaking before being presented with the Goldman prize at a ceremony in California, Mr Wood said he was "delighted" by the honour, and planned to use the money to continue his fight to restore the waters around Arran. "We have huge support from the island. It's people power that matters."
The prize is awarded each year by the Goldman Environmental Foundation, which was established by the late Richard and Rhoda Goldman, environmental philanthopists from San Francisco.
Register for free to continue reading
Registration is a free and easy way to support our truly independent journalism
By registering, you will also enjoy limited access to Premium articles, exclusive newsletters, commenting, and virtual events with our leading journalists
Already have an account? sign in
Join our new commenting forum
Join thought-provoking conversations, follow other Independent readers and see their replies