Scientists 'incredibly concerned' for fate of banana as plagues and fungus infections spread across world's supplies
Warning comes as Costa Rica declares 'national emergency' over state of crop
Adam Withnall
Monday 16 December 2013 14:59 Comments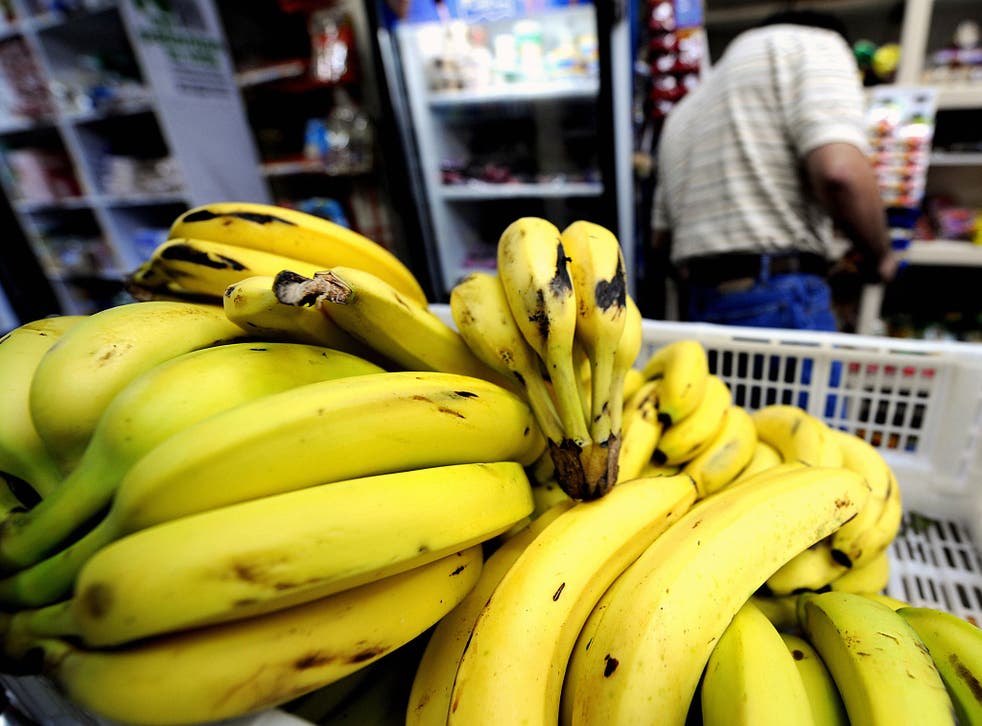 The world's supply of bananas is under threat from plagues of bugs and fungal infections which could be disastrous if they continue to spread, researchers say.
The government in Costa Rica, one of the biggest suppliers of the fruit, has already declared a "national emergency" over the state of its crop.
The country's half-a-billion-dollar banana export industry has been hit by two separate plagues of mealybugs and scale insects, with up to 20 per cent of its produce written off.
Magda Gonzalez, the director of the agriculture ministry's State Phytosanitary Services (SFE), told The Tico Times last week that climate change had boosted insect populations in recent years, making plagues increasingly likely across the world.
"I can tell you with near certainty that climate change is behind these pests," she said. The insects weaken plants and cause blemishes on fruit, leading to vast batches being rejected. Ms Gonzalez said there were serious concerns the country would not meet its export agreements.
Meanwhile, a Scientific American report warned of a variant of banana-eating fungus which is currently threatening key plantations around the world.
Scientists believed the disease, caused by the fungus Fusarium oxysporum f. sp.cubense (Foc), was limited to parts of Asia and Australia. Yet it has now been found in Jordan and Mozambique, and in a new strain to which the vast majority of bananas are susceptible.
"It's a gigantic problem," said Rony Swennen, a breeder at the International Institute of Tropical Agriculture in Dar es Salaam, Tanzania.
Gert Kema, a Fusarium researcher at Wageningen University and Research Centre in the Netherlands, co-authored the report on the disease in Jordan.
He told Scientific American: "I'm incredibly concerned. I will not be surprised if it pops up in Latin America in the near future."
Combined with the threat of bugs, researchers said the Foc-TR4 strain could threaten banana exports across the whole of Latin American and the Caribbean – which accounts for more than 80 per cent of the world's supply.
Register for free to continue reading
Registration is a free and easy way to support our truly independent journalism
By registering, you will also enjoy limited access to Premium articles, exclusive newsletters, commenting, and virtual events with our leading journalists
Already have an account? sign in
Join our new commenting forum
Join thought-provoking conversations, follow other Independent readers and see their replies