Scotland faces 'bumper year' for blood-sucking midges after exceptionally wet winter
Conditions are perfect for a huge midge hatch this year, a leading expert has warned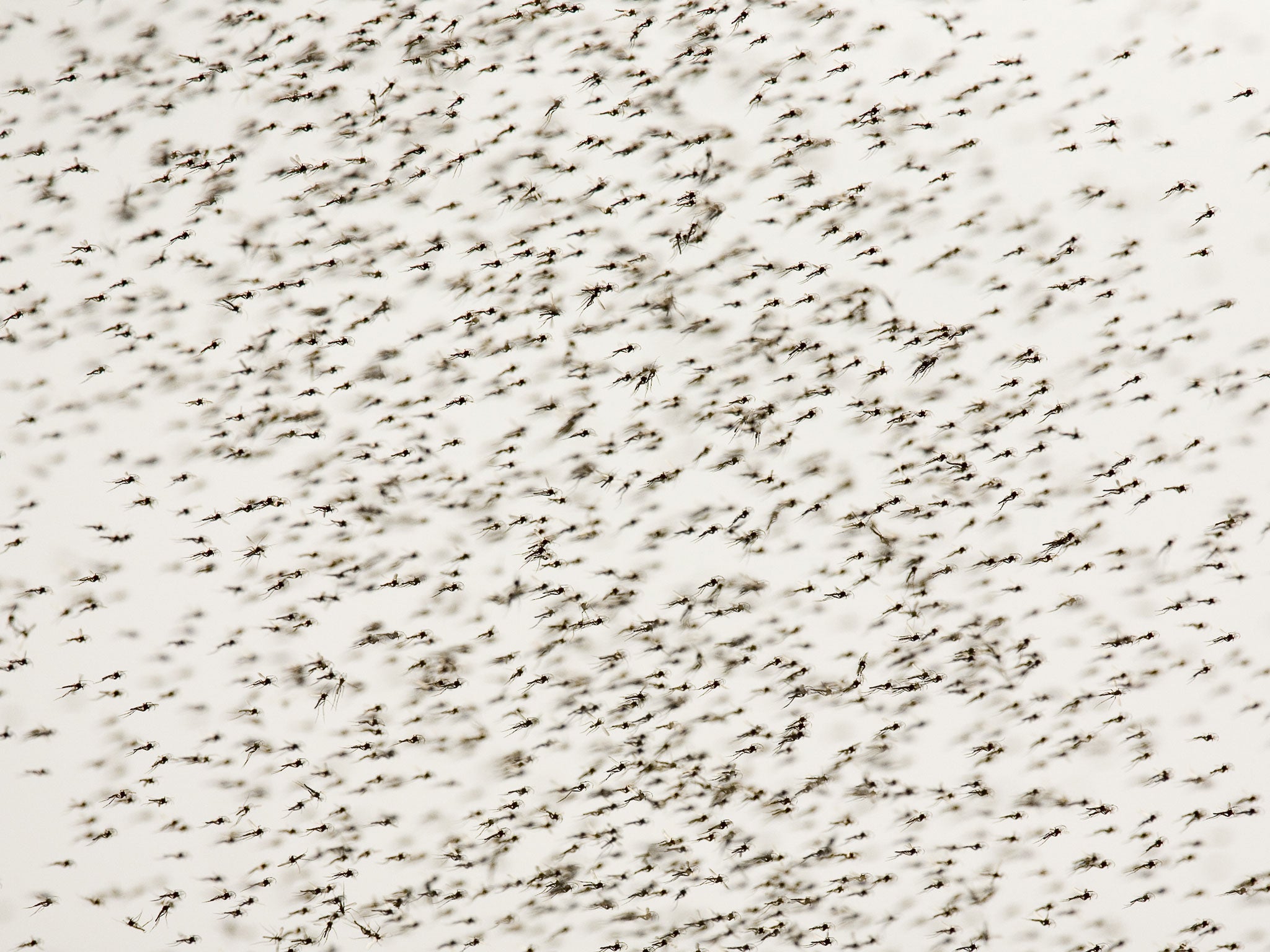 Those planning on visiting Scotland this year have been warned that the country is set to have a "bumper year" for swarming, blood-sucking midges.
The unusually mild winter and wet, warm start to spring have put in place the perfect conditions for the insects' larvae to thrive, according to leading expert Dr Alison Blackwell.
The "beasties" plague many of Scotland's most beautiful natural landscapes, and have been estimated to cost the country's tourism industry around £290 million a year.
Though measuring just 1-2mm across, midges tear the flesh with a set of mouth parts acting like shearing scissors, sucking blood from the skin and leaving a nasty, irritable red mark.
Dr Blackwell told the Scotsman: "If the rain continues over the next couple of weeks it will be perfect conditions and a bumper year for midges.
"With the mild winter and now the warm, wet spring weather, we could see a similar bumper first emergence in mid-late May as we had two years ago, when the weather pattern was very similar.
"They like warm and damp conditions. They don't like hot and dry summers. We are in the crucial period now."
Dr Blackwell runs the Scottish Midge Forecast (SMF), and has developed a business called Advanced Pest Solutions out of the demand for measures to tackle the insects.
According to the SMF, midges have been around for thousands of years but their range and season-length have increased as a result of climate change.
Midges target people and animals by sensing the carbon dioxide and other odours they expel. Only females bite, and of the nearly 40 species the Highland midge is the most bloodthirsty.
Each female midge typically goes through three cycles of biting, mating and then laying eggs, and can produce up to 170 larvae each time. The first midge hatch of the year usually occurs around the end of May and the first week of June.
Join our commenting forum
Join thought-provoking conversations, follow other Independent readers and see their replies