UK Government blocking Holyrood ministers at every turn, claims Slater
The Scottish minister hit out after being told the deposit return scheme in Scotland needs to change.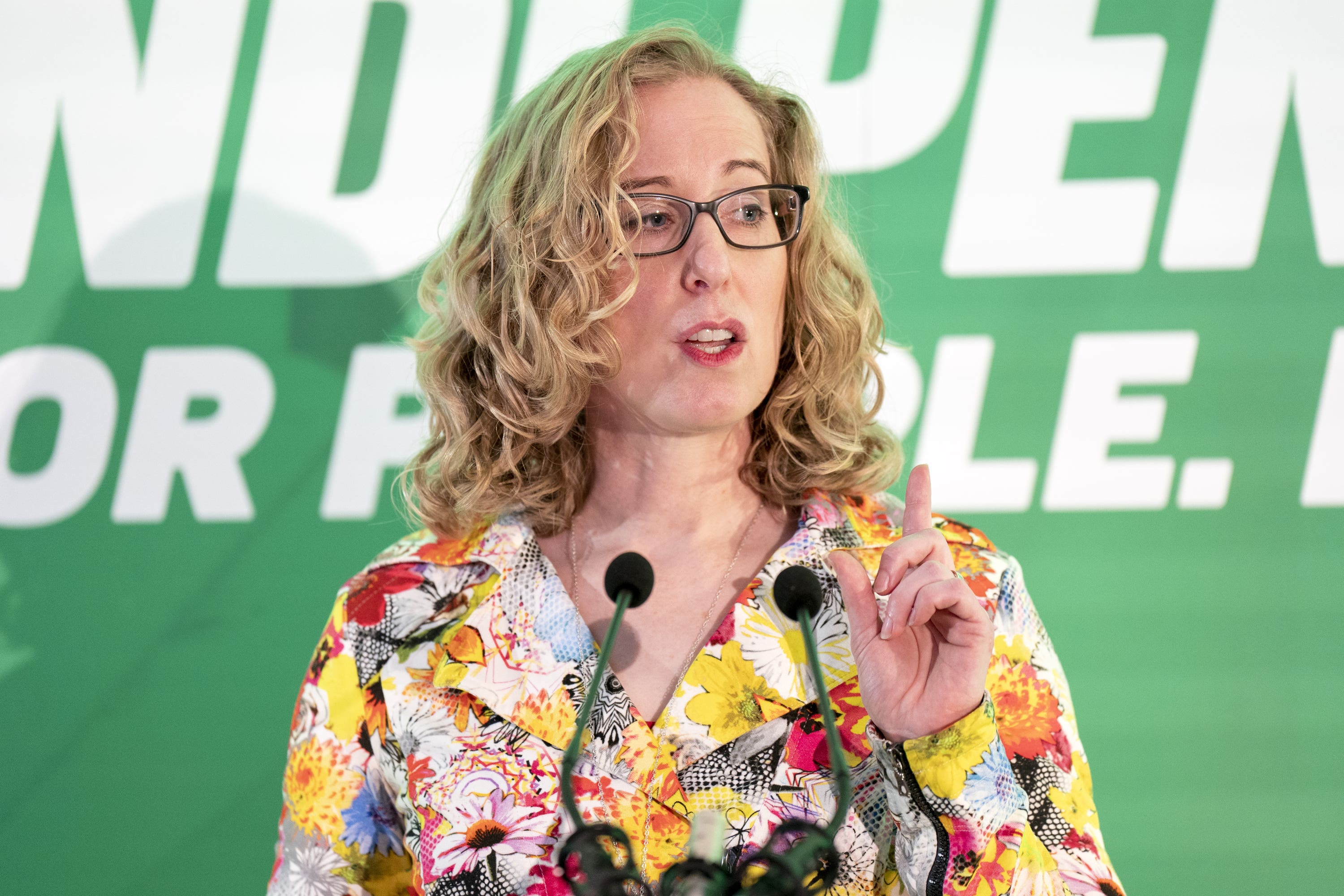 The minister in charge of setting up the deposit return scheme (DRS) in Scotland has accused the UK Government of blocking Holyrood at every turn.
Lorna Slater, the Scottish Government's circular economy minister, continued her attacks on the Westminster Government on Sunday after it said the DRS can only go ahead in Scotland if changes are made, due to concerns about trade barriers inside the UK.
The key change is the removal of glass bottles from the scheme, which now has a start date of March 2024 after being delayed from this August.
Ms Slater said the move has created "massive uncertainty" and is part of a "systematic undermining of devolution".
The Scottish Green MSP told the BBC's Sunday Show: "We should absolutely be using the powers of devolution to prevent waste and litter, to tackle environmental issues and social issues. That's what it's for.
"Westminster is starting to block us at every turn, on equalities issues, on environmental issues, this is a disastrous way forward and is disrespectful to Scotland."
But Scottish Conservative Maurice Golden said Ms Slater has "tried to cover up her own inadequacies by pettily attempting to make the deposit return scheme a constitutional issue".
He added: "The UK Government have listened to worried businesses who are calling for a UK-wide approach.
"The reality is the SNP-Greens have made such a mess of things that the current scheme is unrecognisable from the one envisaged four years ago."
On Friday night, UK Government ministers wrote to First Minister Humza Yousaf and told him that in order for it to allow the scheme to proceed, it can only include PET plastic bottles, and aluminium and steel cans.
With similar schemes in the rest of the UK not due to come into effect until 2025, Scottish ministers had been forced to seek an exemption from the UK Internal Market Act, amid concerns trade between the four nations could be impacted.
Glass bottles are not included in the DRS plans for England and Northern Ireland, and UK ministers argued having glass in the Scottish scheme could create a "permanent divergence" in the market.
The letter from UK Environment Secretary Therese Coffey, Scottish Secretary Alister Jack and minister for intergovernmental relations Michael Gove added that it would be "a very significant step for businesses and consumers, and there is insufficient justification for such an approach".
Ms Slater said on Sunday it has created "massive uncertainty for the system".
She told the BBC: "We now have to go back, talk to Scottish businesses, talk to our delivery partners for the scheme, and understand if we still have a viable scheme going forward, this is such a significant change.
"We'll be doing that as quickly as possible but, of course, it will take a bit of time to evaluate a scheme without glass and understand how this will affect Scottish business."
Sarah Boyack, Scottish Labour's net zero spokeswoman, said the "war of words between the UK and Scottish governments does nothing for Scottish businesses and producers, consumers, or our environment".
"It is now time for both of Scotland's governments to work together to ensure we get a viable deposit return scheme that has the confidence of producers and consumers," the MSP said.
She also called on Ms Slater to make a statement to parliament this week, adding: "Businesses have already made hundreds of millions of investments already. They need certainty from the Scottish Government, not dithering."
A UK Government spokesman said it remained "unwavering in its commitment to improving the environment, while also upholding the UK's internal market".
"The drinks industry has raised concerns about the Scottish Government's deposit return scheme differing from plans in the rest of the UK, resulting in the Scottish Government reviewing and pausing their scheme earlier this year," the spokesman said.
"We have listened to these concerns and that is why we have accepted the Scottish Government's request for a UK Internal Market exclusion on a temporary and limited basis to ensure the Scottish Government's scheme aligns with planned schemes for the rest of the UK.
"Deposit Return Schemes need to be consistent across the UK and this is the best way to provide a simple and effective system.
"A system with the same rules for the whole UK will increase recycling collection rates and reduce litter – as well as minimise disruption to the drinks industry and ensure simplicity for consumers."