Seabird death toll rises in mystery oil spill
Sunday 03 February 2013 01:00 Comments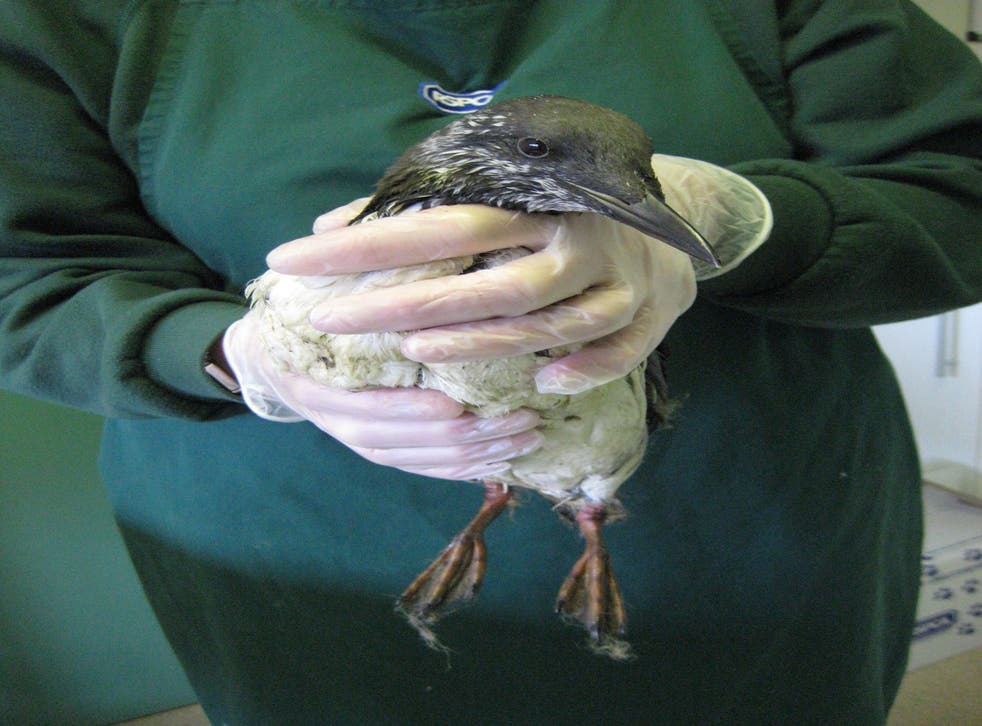 Investigators were today still trying to identify the source of a pollution spill that may yet kill thousands of seabirds along a stretch of the South Coast from West Sussex to Cornwall.
Hundreds of birds were washed ashore over the weekend covered with a sticky, oily substance. Experts say a change in the wind direction yesterday blew many birds out to sea and it is feared they will die of cold and exhaustion.
The affected birds, mostly guillemots, are now being treated at RSPCA centres. An illegal dumping of cargo oil at sea may be behind the problem.
Register for free to continue reading
Registration is a free and easy way to support our truly independent journalism
By registering, you will also enjoy limited access to Premium articles, exclusive newsletters, commenting, and virtual events with our leading journalists
Already have an account? sign in
Join our new commenting forum
Join thought-provoking conversations, follow other Independent readers and see their replies