Secret plan to let Japan resume whaling
London meeting discusses compromise over much-flouted ban on commercial hunting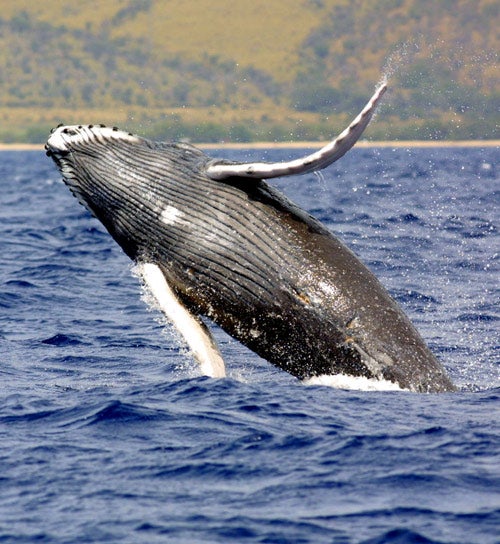 Controversial plans to lift the worldwide ban on whaling were presented to a secret meeting of more than 70 governments in London last week.
The plans, which have alarmed environmentalists, have been welcomed by both pro- and anti-whaling governments and seek to lift a long stalemate over hunting, enabling Japan officially to resume commercial whaling for the first time in more than 20 years.
The plans would permit the world's main whaling nation to carry out a limited hunt in waters close to its shores. In return, Japan would have to stop exploiting a loophole in international law, through which it kills hundreds of whales around Antarctica each year under the guise of "scientific research".
The plans – drawn up at another unpublicised meeting in Tokyo last month – were presented by the governments of Argentina and the Netherlands to a closed three-day session of the International Whaling Commission (IWC) at the Renaissance Hotel near Heathrow airport, which ended yesterday.
The meeting took place as confrontations with Japan's "scientific" whaling fleet in the Antarctic increased sharply. On Tuesday, the militant Sea Shepherd organisation, which has been shadowing the fleet, threw mild acid at the Japanese and on Friday the group's captain, Paul Watson, claimed he had been shot in the chest.
Participants at the Heathrow session were forbidden to disclose anything about the discussions designed to "to find a way out of the impasse" over whaling and "seek ways to improve how negotiations within the IWC are conducted". An IWC spokeswoman flatly refused to comment on the plans, saying that they were not part of the formal proceedings.
However, delegates admitted there had been informal discussions. "There is a big push. People are saying there has to be a solution," one delegate said, on condition of anonymity.
Britain – historically anti-whaling – has indicated that it would back a compromise to allow a limited resumption of commercial whaling. Its official negotiator, Richard Cowan, a civil servant at the Department for the Environment, told the Tokyo meeting: "If you see that you cannot win, then playing for a draw is the honourable and courageous thing to do."
Banning whaling has been a central cause for environmentalists for more than 35 years, after decades of unregulated whaling had severely depleted populations of blue, fin, humpback and other great whales. In 1982, they secured enough votes at the IWC to secure a moratorium on all commercial whaling. It was supposed to be temporary, while scientists worked out how many whales were left and a new system of setting quotas was devised. This was achieved more than a decade ago, but environmentalists and anti-whaling nations have so far blocked a lifting of the ban.
Japan, meanwhile, has flouted its spirit by exploiting a rule that allows whales to be killed for scientific purposes, increasingly escalating its activities until it now kills more than 1,000 great whales a year and sells the meat. It has also applied to the IWC to be allowed legally to kill 150 minkes annually near its coasts.
The compromise aims to end decades of deadlock by allowing this coastal hunt while stopping "scientific whaling". Proponents argue this would sharply reduce the slaughter, while allowing Japan to claim victory. Opponents say it would be unenforceable and fail to provide a lasting solution.
Join our commenting forum
Join thought-provoking conversations, follow other Independent readers and see their replies