Shark and ray populations nearing 'point of no return' after 70 per cent drop
Three-quarters of species are threatened with extinction, study shows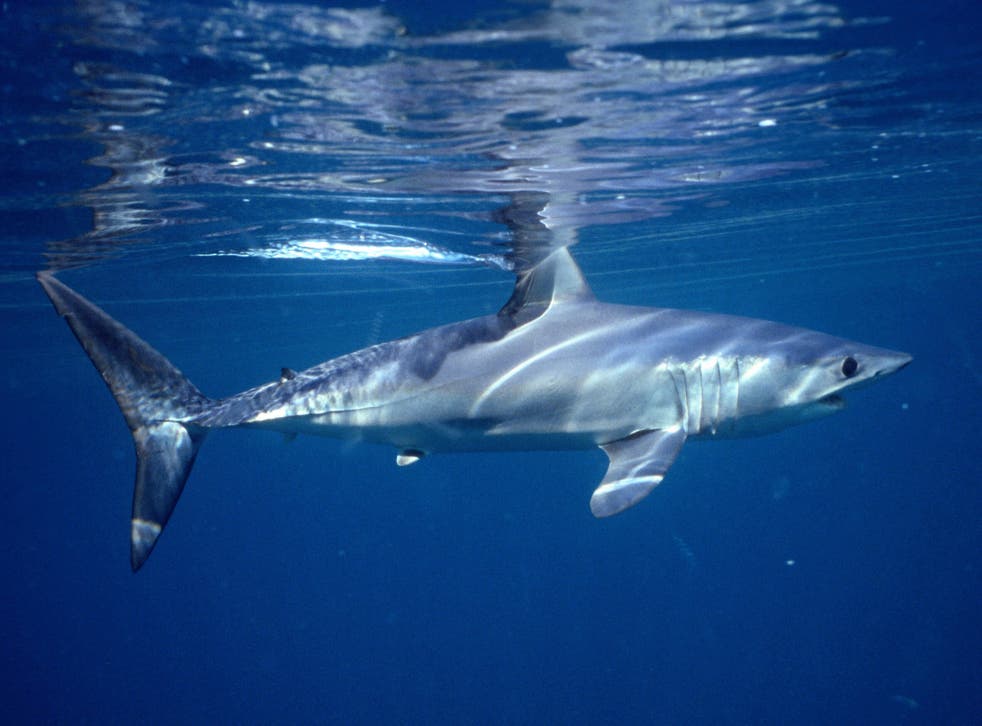 Shark and ray populations have declined by more than 70 per cent since 1970, researchers have found, largely as a result of a massive increase in fishing pressure.
The dramatic fall in populations means that three-quarters of oceanic shark and ray species are threatened with extinction, scientists found in a new study charting their decline between 1970 and 2018.
Globally, their numbers plunged by 71.1 per cent within that period, while fishing pressure – the proportion of sharks and rays caught relative to their global population – increased 18-fold.
The study, published in the journal Nature on Wednesday, found that 24 of the 31 oceanic shark and rays species are classed as threatened with extinction. Several are identified as critically endangered, including the oceanic whitetip, the scalloped and the great hammerhead sharks.
The findings showed "an alarming, ongoing, worldwide decline in oceanic shark populations across the world's largest ecosystem over the past half-century, resulting in an unprecedented increase in the risk of extinction of these species", the study said.
While other issues including human disturbances and climate change have affected oceanic populations, the single biggest factor driving the steep decline is overfishing, with corresponding author Dr Nathan Pacoureau, of Simon Fraser University in Canada, identifying it as the "main" cause of risk of extinction to marine species.
The study is the first analysis to measure the global decline of individual shark species, although there have been several calculate populations in individual regions.
Dr Pacoureau said the analysis offers a "unique window" into the state of the oceans.
The research team called on governments to implement catch limits and and bans on shark or ray retention, "before depletion reaches a point of no return".
Rays are caught for their gills which are used in soups and traditional Chinese medicines, while sharks are fished for their meat, fins, gill plates and liver oil. During the height of overfishing in the early 2000s, between 63 million and 273 million sharks were killed every year, the study showed.
Dr Pacoureau said: "Strict prohibitions and precautionary science-based catch limits are urgently needed to avert population collapse, avoid the disruption of ecological functions and promote species recovery."
Alongside overfishing, sharks' low reproduction rates also make them vulnerable to extinction.
Dr Pacoureau said: "A marked increase in relative fishing pressure is mirrored by the general consistency in the rate and extent of declines across species with differing body sizes and generation times. The low reproductive output of these slow-growing species is clearly no match for the intense fishing pressure that they are currently under."
He added: "We demonstrate that-despite ranging farther from land than most species-oceanic sharks are exceptionally threatened by over-exploitation."
In November 2020, the EU and US blocked British and Canadian efforts to protect an endangered shark species, the shortfin mako. Its numbers have collapsed by 99.9 per cent since the 18th century due to overfishing, according to the Convention on International Trade in Endangered Species.
Join our new commenting forum
Join thought-provoking conversations, follow other Independent readers and see their replies