Endangered sharks being served up in British fish and chip shops, study reveals
'It's almost impossible for consumers to know what they are buying'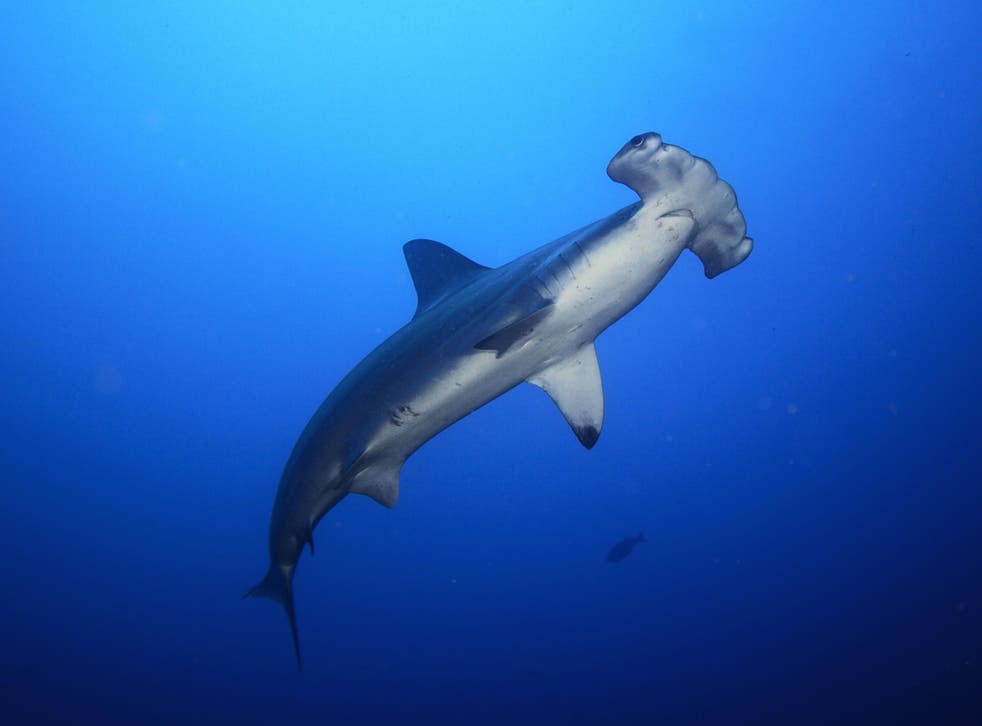 British customers are unwittingly eating critically endangered shark species when they visit their local fish and chip shop, according to a new study.
Hammerhead sharks and dogfish were among the vulnerable varieties on offer in British outlets.
Scientists found 90 per cent of products sold as huss, rock salmon and rock eel at chip shops were in fact the globally threatened spiny dogfish.
The University of Exeter team warned that such "umbrella" sale terms were being used to disguise the identity of these endangered sharks.
They sampled shark products from fishmongers, chip shops and an Asian food wholesaler based in the UK to determine exactly which species were being sold.
Endangered sharks being served up in British fish and chip shops

Show all 6
The team also found that when they examined produce at an Asian food wholesaler, 40 per cent of shark fins being distributed to restaurants and supermarkets came from the endangered scalloped hammerhead shark.
In total they extracted DNA from 10 dried shark fins that were for sale and 30 seized by the UK Border Force on the way to Asia, and used this to identify their origins. Despite the small sample, they said the results were concerning.
"The discovery of endangered hammerhead sharks highlights how widespread the sale of declining species really is – even reaching Europe and the UK," said fish biologist Dr Andrew Griffiths.
"Separate investigations focusing on Asia have commonly identified scalloped hammerhead in fin processing."
Other threatened species discovered while analysing the fins included shortfin mako and smalleye hammerheads.
Ancient and endangered angel sharks in the Canary Islands
The researchers sampled more than 150 different shark products from fishmongers and chip shops in the south of England between February 2016 and November 2017, including London, Hampshire, Devon and Somerset.
Until 2011 it was illegal to sell spiny dogfish in EU countries, which is classified as critically endangered in the northeast Atlantic. Now it is allowed, but only if the fish was caught accidentally as bycatch.
While scalloped hammerheads can be imported under very strict conditions, the scientists said the wholesaler had no idea which species their fins belonged to.
Other species on offer in fishmongers and chip shops included starry smooth-hounds, nursehounds and blue sharks.
The scientists said shops should provide better information about which sharks they were eating.
"It's almost impossible for consumers to know what they are buying," said Catherine Hobbs, also of the University of Exeter, who led the research.
"People might think they're getting a sustainably sourced product when they're actually buying a threatened species."
The research was published in the journal Scientific Reports.
Join our new commenting forum
Join thought-provoking conversations, follow other Independent readers and see their replies