Sheep in New Zealand now outnumber people by six to one – but numbers at lowest in 75 years
Numbers of the livestock have been declining since 1982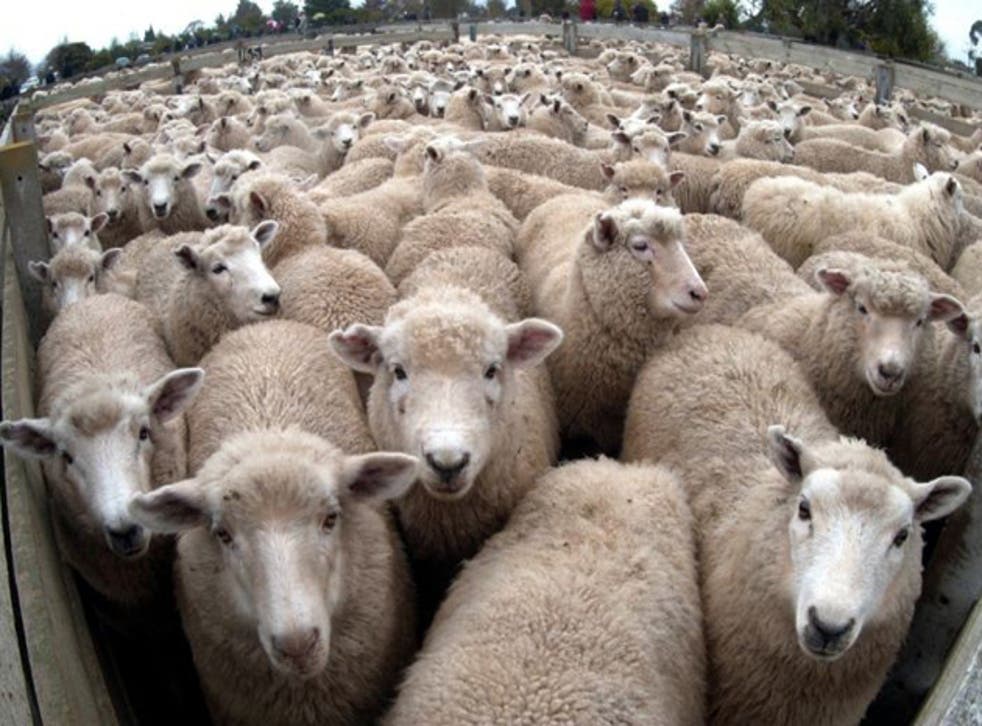 The number of sheep in New Zealand has dropped to the lowest on record since the Second World War – at 29.6 million.
Sheep were first introduced to New Zealand in 1773 by British explorer Captain James Cook and later by missionary Samuel Marsden.
The rapid sheep population growth that occurred in the 1850s and 1860s was largely a result of permanent immigration, according to figures from the New Zealand government.
The animals now outnumber people living there at a ratio of six to one, but numbers have been declining since their peak in 1982, The Guardian reports.
To put the drop in perspective, in that year New Zealand had 70.3 million sheep and a population of 3.18 million people – the equivalent of 22 sheep per person.
This decline comes despite meat exports in the country hitting a record high of $5.3bn last year. Beef and Lamb chief economist Andrew Burtt said lamb exports are down three per cent, but returns were up 9.5 per cent to $NZ2.52bn.
He told the paper: "The reality is the industry is doing a whole lot better with a whole lot less."
Mr Burtt said the drop in sheep numbers is related to a strong demand for mutton from China and a relentless increase in dairy farming.
Other factors believed to be contributing to the decreasing numbers include depressed wool prices, droughts, urban growth and competition from other land-intensive farming.
However, beef and lamb are still New Zealand's second highest exports.
Register for free to continue reading
Registration is a free and easy way to support our truly independent journalism
By registering, you will also enjoy limited access to Premium articles, exclusive newsletters, commenting, and virtual events with our leading journalists
Already have an account? sign in
Register for free to continue reading
Registration is a free and easy way to support our truly independent journalism
By registering, you will also enjoy limited access to Premium articles, exclusive newsletters, commenting, and virtual events with our leading journalists
Already have an account? sign in
Join our new commenting forum
Join thought-provoking conversations, follow other Independent readers and see their replies