Shell and BP among oil firms accused of greenwashing over renewable energy
Greenpeace analysed the annual reports of the British fossil fuel giants for 2022, alongside 10 other European companies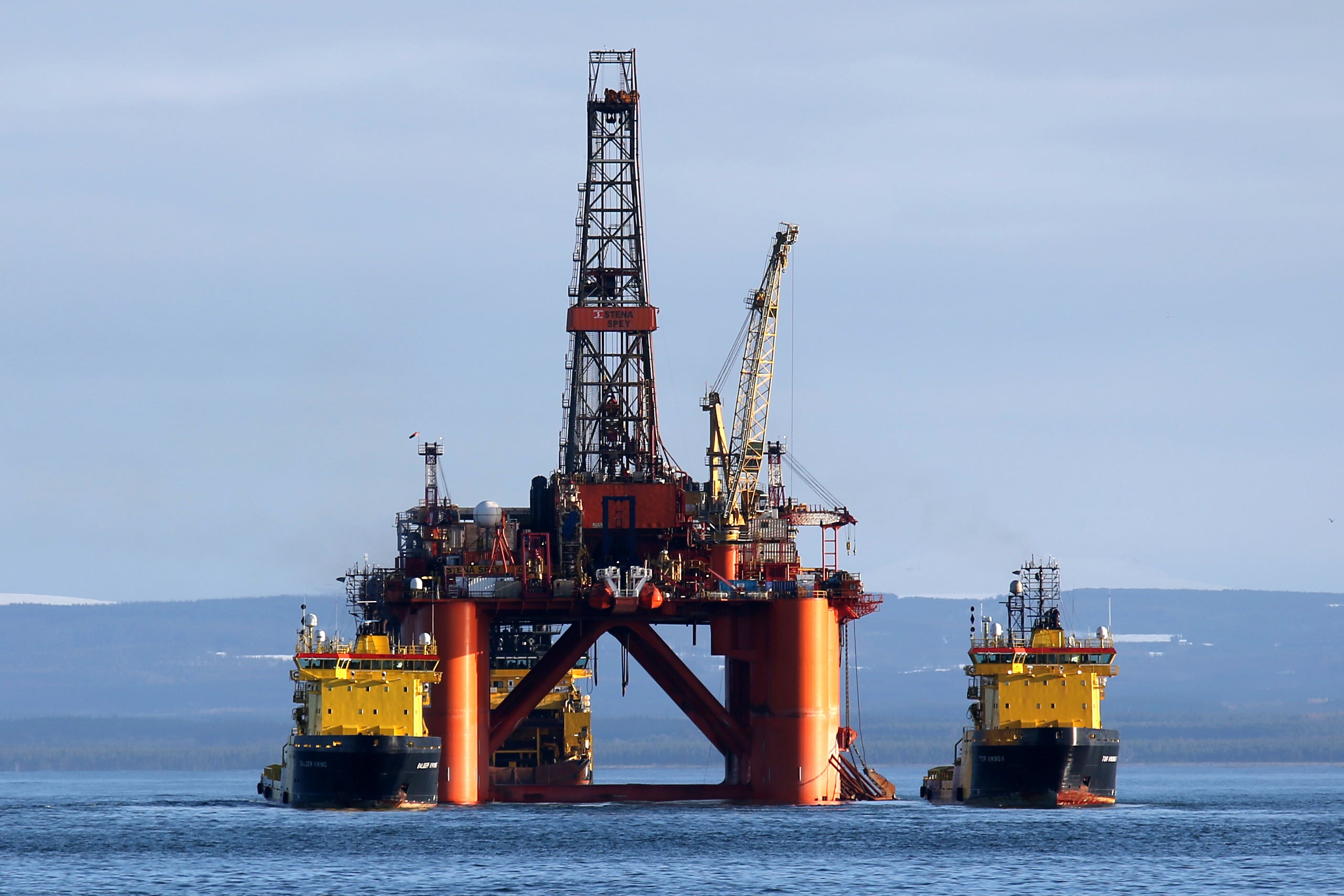 Shell and BP are among 12 oil firms who have been accused of greenwashing over the amount of renewable and low-carbon energy they produce.
Research commissioned by Greenpeace analysed the annual reports of the British fossil fuel giants for 2022, alongside 10 other European companies.
The report compared the amount of renewable electricity generated by the companies (wind, solar, geothermal and hydro) with the amount of energy they provide through their own oil and gas production.
Shell and BP generated just 0.02 per cent and 0.17 per cent of energy from renewable sources in 2022 respectively, the analysis claimed.
Meanwhile, the companies' investment in green energy was a fraction of that in fossil fuels over the year, it found.
For BP, 97 per cent went towards fossil fuels while the company reduced investments in renewable products compared to 2021, while 91 per cent of Shell's investment went towards fossil fuels, it said.
Greenpeace accused the oil majors of greenwashing, saying the firms featured offshore wind and solar energy extensively in their annual reports and marketing.
The group's research said BP was an example of firms that had "endless repetitions of the same vague sustainability goals" in their reporting.
By way of example, it added that the BP has been advertising its renewables ambitions for years but its reports from 2022 do not give a number for the amount of wind and solar power they have generated in the year.
BP also counts its investments in convenience stores at petrol stations as "low carbon" and uses an even broader approach for its transition growth capital expenditure, the research added.
For Shell, the analysis found the firm's reporting showed a "clear misrepresentation" of numbers on its "renewable capacity" for the 2022 financial year, reporting it as 6.4 gigawatts.
However, a footnote said this includes plants that are still under construction or committed for sale and Shell's actual 2.2 gigawatts capacity at the end of 2022 was published elsewhere in its reporting.
Shell also counts anything that produces even a fraction less emissions than conventional oil or gas as "low carbon", the research added.
It comes as both oil majors have faced criticism this year for rowing back on their green targets.
Kuba Gogolewski, finance campaigner at Greenpeace central and eastern Europe, said: "As the world endures unprecedented heatwaves, deadly floods and escalating storms, big oil clings to its destructive business model and continues to fuel the climate crisis.
"Their already inadequate decarbonisation plans are an empty shell; instead of providing desperately-needed clean energy, they feed us greenwashing garbage.
"Big oil's unwillingness to implement real change is a crime against the climate and future generations."
The Greenpeace report also said all 12 companies, on average, still derive 99.7 per cent of energy from fossil fuel sources.
The analysis suggested that green energy accounts for an average of just 7.3 per cent (£5.61 billion) of investment while 92.7 per cent (£69.58 billion) continued to fund fossil fuel activities and, in some cases, expansion.
Greenpeace has accused the companies of undermining climate action through greenwashing jargon, promoting carbon capture and storage (CCS) and carbon offsetting, misleading diagrams of their focus and activities, and publishing only partial data.
The report said that while the 12 companies have publicly committed to reaching "net zero" by 2050, none have developed a coherent strategy to get there, with the vast majority planning to maintain or even increase their oil and gas production until at least 2030.
The environmental group is urging European governments to tax the profits of fossil fuel companies to pay for the low-energy transition.
It is also calling for stricter regulation to prevent fossil-fuelled climate destruction and to enforce investment in green infrastructure.
Mr Gogolewski said: "Governments need to stop enabling fossil fuel companies, heavily regulate them, and plan our fossil fuel phase-out now. They will never change on their own."
He added that governments should agree on a detailed road map to phase out oil and gas across Europe, starting with measures to shift heavily polluting oil and gas sectors like transport.
The report authored by political scientist Dr Steffen Bukold included analysis of BP, Shell, Eni, Equinor, Repsol, and TotalEnergies, as well as OMV, PKN Orlen, MOL, Wintershall Dea, Petrol Group and Ina Croatia.
BP said the Greenpeace report is inaccurate and "misrepresents its investments and strategies".
The oil major said the figure of 97 per cent in fossil fuel investment is "completely wrong".
The firm added that its strategy includes rapidly growing investments in a range of non-fossil fuel businesses, like biofuels and biogas, hydrogen, renewables and power, EV charging and convenience.
It also said that 30 per cent of its capital expenditure in 2022 went into these businesses, including its acquisition of major US biogas company Archaea.
A spokesperson for Shell said: "We are planning to invest 10-15 billion dollars across 2023 to 2025 to support the continued development of low-carbon energy solutions including biofuels, hydrogen, electric vehicle charging and CCS.
"It remains our view that global energy demand will continue to grow and be met by different types of energy – including oil and gas.
"The pace of the transition from fossil fuels to low-carbon energy depends on many things including government policy and regulations, affordability of energy, the development of new technologies, and, importantly, changing customer demand."