'Greenwashing' and 'dirty tricks': Shell sparks fierce backlash with emissions tweet
AOC and Greta Thunberg lead criticism of multinational fossil fuel firm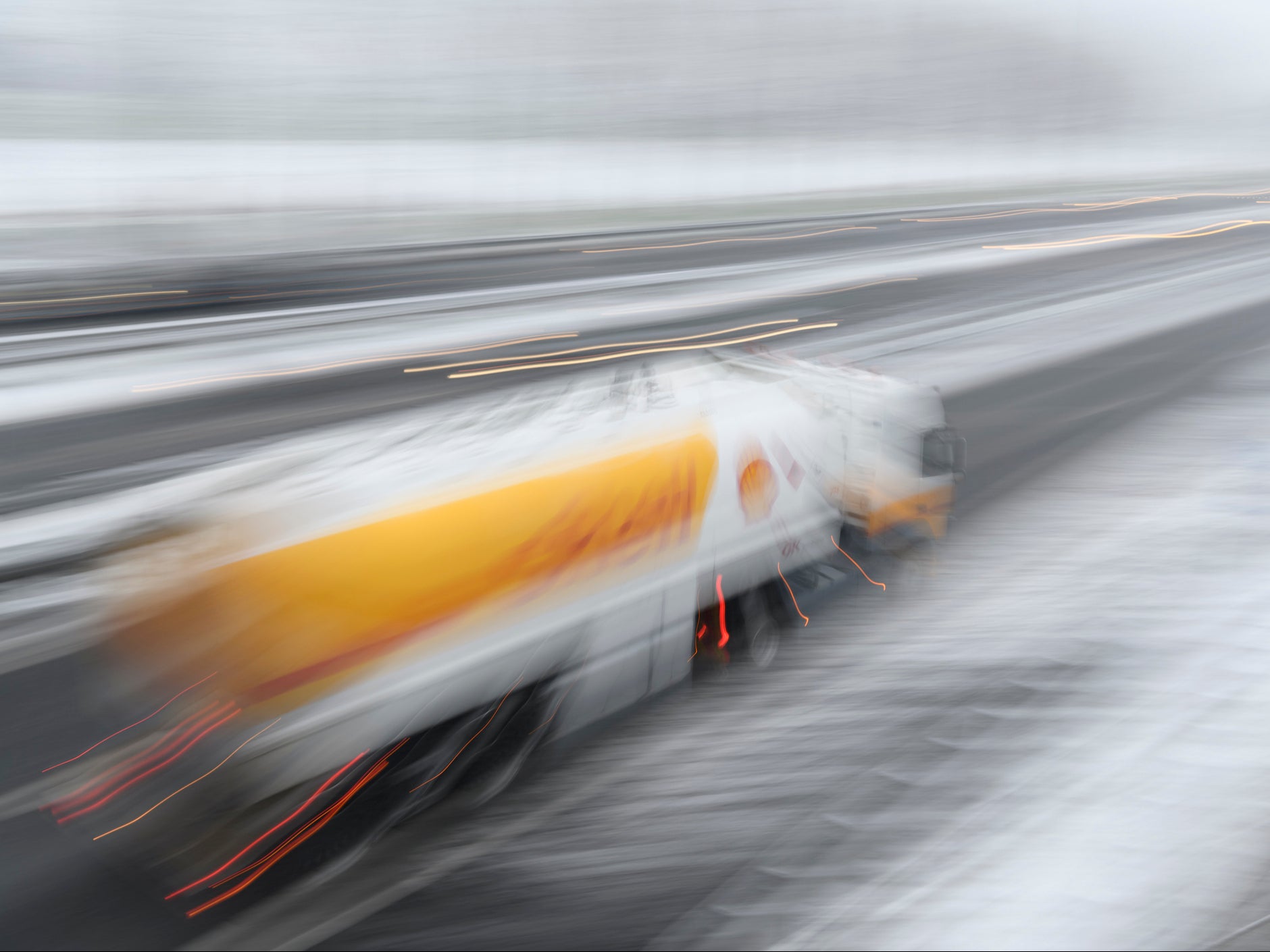 Multinational oil and gas company Shell – the second-largest investor-owned company in the world – is no stranger to the criticisms and concerns of the environmental movement, but this week, the energy giant inspired fresh anger with a tweet asking how people were reducing their emissions.
"What are you willing to change to help reduce emissions?" the company asked, posting a poll with four options including "offset emissions", "stop flying", "buy electric vehicle", and "renewable electricity".
But the tweet went viral as people accused the company of greenwashing, "dirty tricks", and attempting to "shirk responsibility" over emissions.
Among more than 6,000 people who responded to the tweet were climate activist Greta Thunberg, US politician Alexandria Ocasio-Cortez, and numerous academics and climate scientists.
Ms Thunberg accused Shell of "trying to distract people and prevent real systemic change through endless greenwash campaigns".
Ms Ocasio-Cortez wrote: "I'm willing to hold you accountable for lying about climate change for 30 years when you secretly knew the entire time that fossil fuels emissions would destroy our planet."
Her tweet refers to executives at Shell who have publicly admitted they knew decades ago that burning fossil fuels would cause the planet to warm. Shell chief executive Ben van Beurden said in a Time magazine interview this year: "Yeah, we knew. Everybody knew."
Ms Ocasio-Cortez added: "The audacity of Shell asking YOU what YOU'RE willing to do to reduce emissions.
"They're showing you RIGHT HERE how the suggestion that indiv choices - not systems - are a main driver of climate change is a fossil fuel talking point."
Shell also "hid" a reply from US climate scientist Professor Katharine Hayhoe, which meant those reading the replies to the question could not immediately see her response. However her tweet is still viewable on her profile page.
She responded to Shell's question: "What am I willing to do? Hold you accountable for 2 per cent of cumulative global GHG (greenhouse gas) emissions, equivalent to those of my entire home country of Canada. When you have a concrete plan to address that, I'd be happy to chat about what I'm doing to reduce my personal emissions."
A 2018 study by the Carbon Disclosure Project revealed just 100 companies are responsible for more than 70 per cent of global greenhouse gas emissions over the last three decades, and the most polluting investor-owned companies on the list were ExxonMobil, Shell, BP and Chevron.
Mel Evans, senior climate campaigner for Greenpeace UK, told The Independent: "The audacity and lack of self-awareness here from Shell, the world's seventh largest emitter, is astonishing. While competitors commit to reducing oil production, Shell is lagging behind and putting the onus on individuals.
"Shell must drastically cut its own oil production, and build a renewables business otherwise it remains one of the world's biggest obstacles to climate action."
After Shell's tweet containing the poll began to attract a considerable response, the company followed it up with another which said: "Changing the energy system requires everyone to play their part ... As for our part, we said last week that Shell will reshape its portfolio of assets and products to meet the cleaner energy needs of its customers in the coming decades."
A spokesperson for Shell told The Independent the tweet which went viral was one question among many in a survey following a live debate on the future of energy, which the company held on social media.
Join our commenting forum
Join thought-provoking conversations, follow other Independent readers and see their replies