Nearly 94% of Shell shareholders reject emissions reduction target in line with Paris climate agreement
Fossil fuel giant's board argues setting targets to reduce its production of greenhouse gases is 'not in the best interest of the company'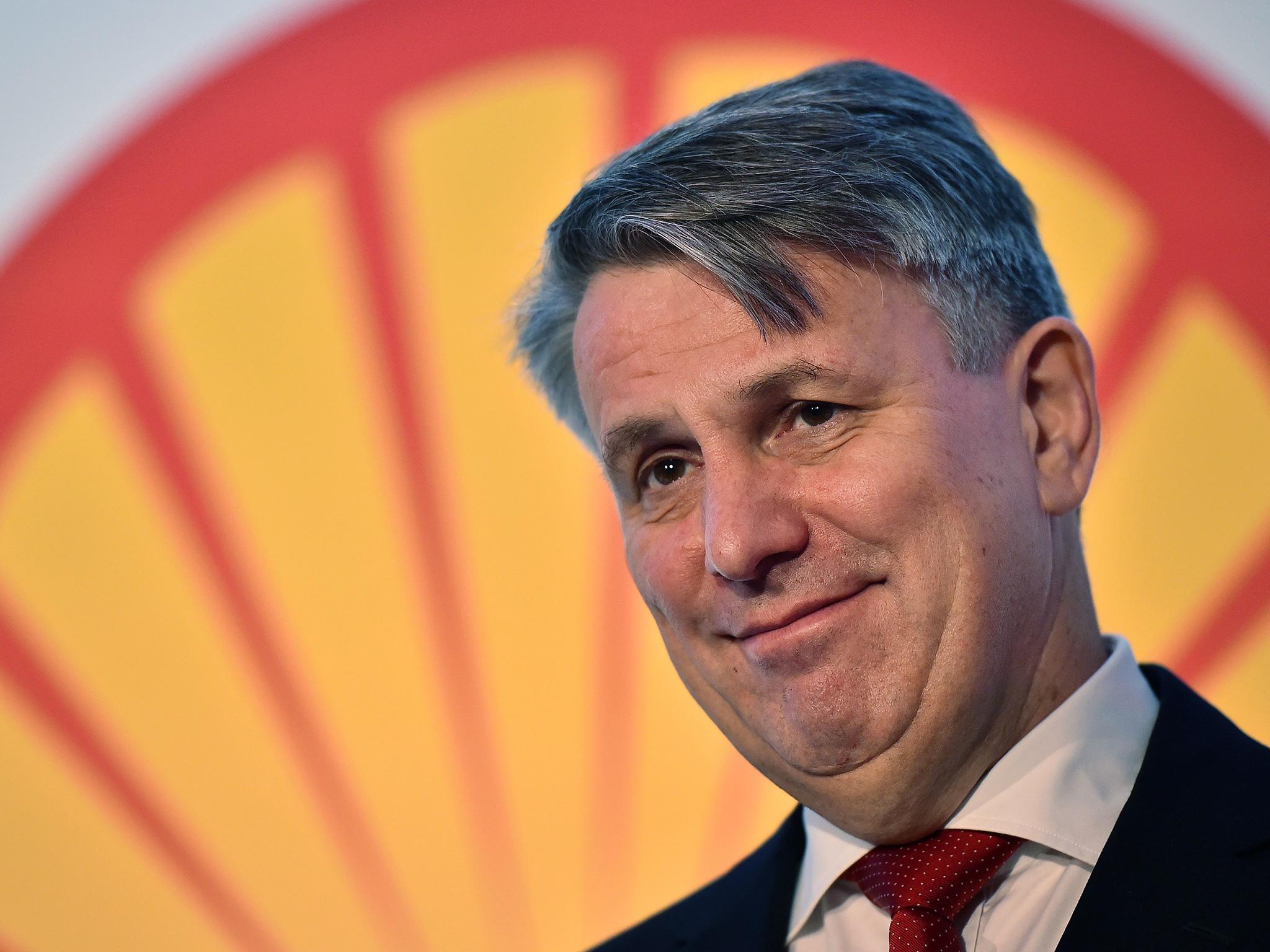 Royal Dutch Shell has been rapped over its climate change commitments, with shareholders criticising its rejection of emissions targets that would bring it in line with the Paris climate accord.
Shareholders at the oil giant's annual general meeting at The Hague spent hours questioning Shell's board members, who said that while the company supported the Paris agreement, setting company targets was "not in the best interest of the company".
However, in a vote, nearly 94 per cent of shareholders rejected the idea of setting and adhering to emissions targets.
Chief executive Ben van Beurden insisted Shell was making progress in lowering its emissions.
But he added that achieving Paris Climate Agreement goals, which aim to limit global warming to below 2 degrees Celsius from pre-industrial levels, would require broader coordination, including active government support.
He said: "Even though we are a large company, we are a small company in relation to the overall energy system. We are not going to have a quicker transition (to clean energy if we adopt targets).
"The only thing that will happen if we would indeed implement the resolution ... is we will see our competitors benefit, and it may actually have an adverse effect on greenhouse gas emissions."
Shareholder Mark van Baal, who spearheaded the proposal that would have forced Shell to set and publish targets in line with the Paris Climate Agreement, said: "In the resolution we have given you full flexibility as to how to set those targets, so if one of your targets would be to replace an 'x' amount of coal with an 'x' amount of natural gas, it would be easily fitted within the targets – as long as they fit with Paris.
"You are truly the most innovative company in your sector... apparently we have more trust in you than you have in yourself."
But the board's recommendations to reject the proposal was supported by 93.85 per cent of shareholders.
Only 256 million votes, or 6.15%, were cast in favour, though over 222 million votes were withheld.
Matt Crossman, an engagement manager at Rathbone Greenbank Investments, said: "No one wants Shell to put itself at a competitive disadvantage.
"However, given the scale of the issue facing society, we urge oil and gas companies to do more to show how they aim to lower emissions associated with the end-use of their products.
"Resolutions that demand broader emission targets, and increased transparency, are only going to attract increasing support in the coming years: until Shell's board can provide a response that reassures its shareholders, it should be prepared for a bumpy ride."
10 photographs to show to anyone who doesn't believe in climate change
Show all 10
Shell also dodged a revolt over executive pay, receiving significant shareholder support for its remuneration report, which outlined a total pay bump of £3 million to £7 million for Mr van Beurden in 2016, mostly due to payouts from the deferred bonus and long-term incentive plans.
Provisional results from a proxy shareholder vote at its AGM showed that 93.19% of votes cast approved the report, while 6.81% were against.
The remuneration policy, which outlines pay plans for the coming years, passed with 92.24% in favour and 7.76% in opposition.

Join our commenting forum
Join thought-provoking conversations, follow other Independent readers and see their replies