'Shocking' scale of online trade in endangered animals and parts revealed
Endangered live animals and illegal parts worth £7m were found on sale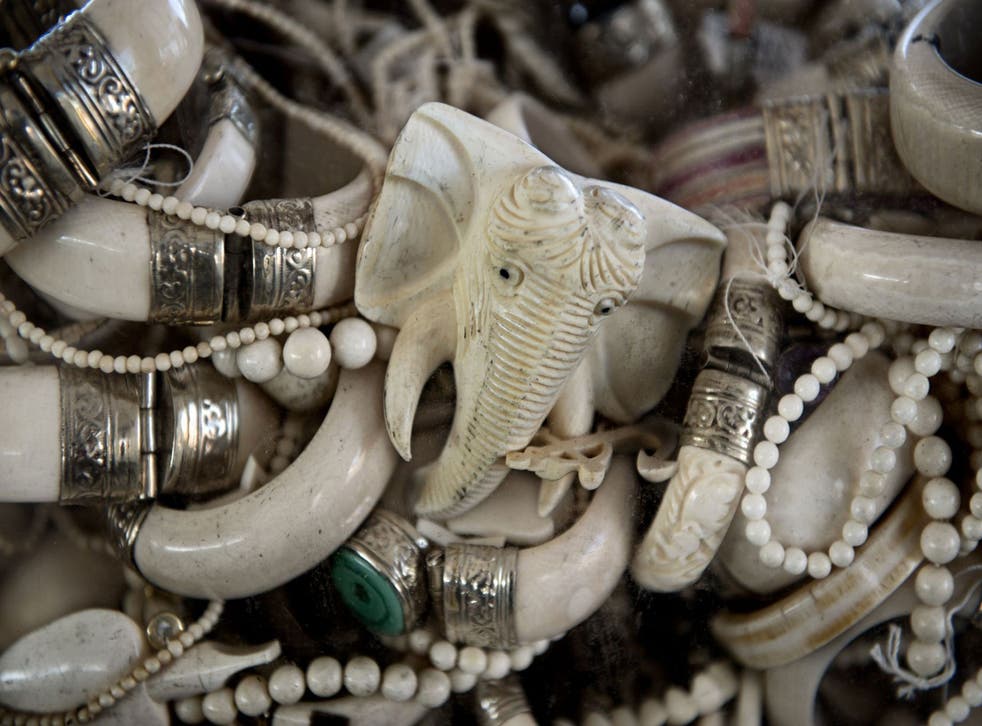 The extent of the illegal online trade in endangered wildlife has been revealed in a report showing that more than 33,000 animals or their parts were up for sale over just six weeks.
Live cheetahs, baboons, chimpanzees, poison dart frogs and hummingbirds were found on offer to the highest bidder by the International Fund for Animal Welfare (IFAW).
Investigators also found the market for animal parts was flourishing, including ivory ornaments, polar bear rugs, rhino horns, tiger claws and snow leopard teeth.
Researchers found 33,006 live wild animals and parts available on 280 sites in 16 different countries over a 42-day period earlier this year.
The most endangered animals, given protection from trade under the Cites international convention, were found in almost 9,500 adverts worth at least $11 million (£7 million).
On the websites examined in countries including Bahrain, Canada, France, Kazakhstan, Kuwait, Poland, Russia, Ukraine and the United Arab Emirates, more than half of adverts were for live animals.
Ivory, reptiles and birds were the most widely traded items, with ivory featuring in almost one third of all advertisements and reptiles accounting for a quarter.
In the UK alone, 1,087 items were found on sale valued at more than £300,000 in total. More than two-thirds were wildlife parts and products rather than live animals, mostly on eBay.
The majority of sales were of ivory, including antiques that can be legally sold, but almost 200 turtles and tortoises were also on offer alongside owls, exotic birds, monkeys, lizards and leopard skin clothes and rugs.
The IFAW found some ivory traders attempting to evade law enforcement and bans by sites like eBay by using code words to describe their items.
China had the most adverts for live animals and parts, followed by Germany, France, the UK, Ukraine and Russia.
Critically endangered species

Show all 10
Tania McCrea-Steele, the charity's UK campaigns and enforcement manager, said she was "appalled" at the findings.
"Like it or not, much of the online and offline trade in wildlife and their parts is completely legal, but our investigators had grave concerns that a significant number of ads had been placed by wildlife cybercriminals," she added.
"The shocking scale of online wildlife trade shows that the internet poses a real threat to wildlife at a time when poaching levels are reaching unprecedented levels."
IFAW researchers submitted almost 1,200 "suspect" findings from the report, which made up 13 per cent of the total, to global enforcement agencies.
The charity is urging governments and law enforcement agencies to tackle wildlife cybercrime with specific laws, while websites commit to policies that stop the trade.
Join our new commenting forum
Join thought-provoking conversations, follow other Independent readers and see their replies