Shoppers' green fatigue hits refill revolution
Environmentalists' hopes dashed as latest trial to encourage supermarket customers to keep containers ends in failure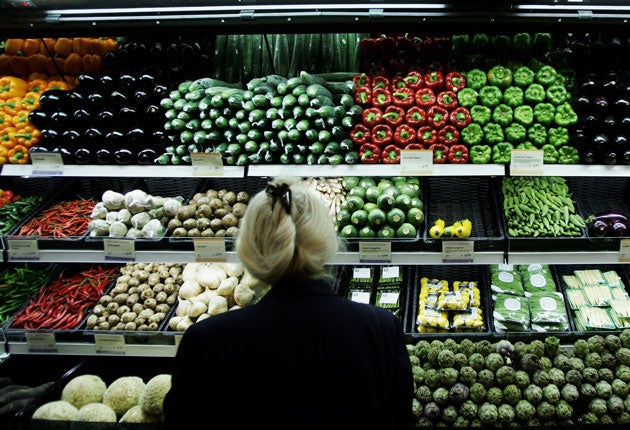 Green fatigue among shoppers has set back Britain's long-awaited refillable bottle revolution, with the latest attempts to persuade supermarket customers to reuse containers ending in failure.
Twelve years after one supermarket chain first began testing ways to encourage shoppers to refill detergent bottles rather than buy new ones, the group is no nearer to launching a national scheme across its stores.
Julian Walker-Palin, Asda's head of corporate sustainability, called its latest trial – which ran in five stores across the UK and offered customers the chance to save money while cutting their carbon footprint, by reusing specially designed fabric conditioner pouches – "disappointing".
A new report published this month by Wrap, the Government's recycling body which worked on the trial with the supermarket, said the self-dispensing machines were a "disruptive technology" that would take consumers time to come to terms with. But it also claimed that the technology, supplied by the manufacturing company Eziserv, could be a "viable option" for wider use.
Asda admitted this weekend that sales of the two own-brand fabric conditioners used in the trial barely hit half of its projections with the exception of the first two weeks the machines were installed. While a "good sample" of customers refilled the pouch twice, only a "limited number" refilled it more than twice, although the pouch was designed to withstand being refilled 10 times, Mr Walker-Palin said. It has no immediate plans to reintroduce the self-dispensing machines, although it may run another trial at some point.
Environmentalists had hoped other retailers would embark on similar schemes but that now looks unlikely. Sainsbury's has already admitted it does not see much merit in store-based refill systems, leaving few shops outside the niche health-food sector offering shoppers the chance to reuse containers.
One exception is Whole Foods, the US grocery chain that is expanding in the UK, although the popularity of its scheme is unclear. The Body Shop used to offer a shampoo refill service, but stopped in 2002 because only 1 per cent of its customers used it.
That left Ecover, the Belgian green pioneer. It provides refill stations in around 600 UK health-food shops but has said it is "unfeasible" to offer something similar in supermarkets. "You need to clean up after customers, plus we don't have the volume to invest in big refills," Tom Domen, its marketing manager, said.
On the supplier front, Dairy Crest has cut down on its packaging by selling some of its milk in pouches; Sainsbury's and Waitrose sell its Jugit milk jug. And Kenco, which is owned by Kraft, has sold coffee refills since 2009.
Richard Garnett, Eziserv's managing director, said supply-chain problems had partly scuppered the trial. He pointed out that three previous trials, including one with Carrefour in China, had seen sales increase by as much as three and half times. He added: "I don't get the impression that people are going off the green message; just the opposite, in fact."
Although Asda's customers were told that refilling their fabric conditioner pouches 10 times would save them £3.70 in total, strong promotions from rival brands meant that shoppers could find bigger savings elsewhere. A survey by the market research group Mintel found that only 33 per cent of consumers would be prepared to pay more for environmentally friendly products in 2009 compared with 39 per cent in 2005.
So far, the biggest factors deterring customers from refills are "inconvenience, mess and cost", according to research by Vicky Lofthouse, lecturer in sustainable design at Loughborough University. But Ms Lofthouse said people were "happy to use refills if they... liked the product", adding: "Refills are a really valuable area... and we run the risk of dismissing them too early."
Ever since Britain called time on its refillable drinks industry, the country has struggled to cut the amount of waste sent to landfill: more plastic bottles are thrown away per year than are recycled two decades after the Government first tried to get us recycling.
A spokesman for the British Retail Consortium said Asda's experience "goes to show the challenge we have in reducing packaging". But he added: "This may not have been as successful as people may have liked, but that doesn't mean the journey is not continuing."
All the major retailers have pledged to cut the carbon impact of packaging by 10 per cent, and packaging waste in the supply chain by 5 per cent by next year, in line with a Government-based campaign. Some, however, have refused to sign up to the so-called Courtauld Commitment, including Aldi and Lidl, as well as suppliers such as Kellogg's and PepsiCo.
Join our commenting forum
Join thought-provoking conversations, follow other Independent readers and see their replies