Experts urge Sadiq Khan to cancel new Silvertown road tunnel on climate grounds
Climate scientists, transport planners and economists say pushing ahead with new road 'foolhardy'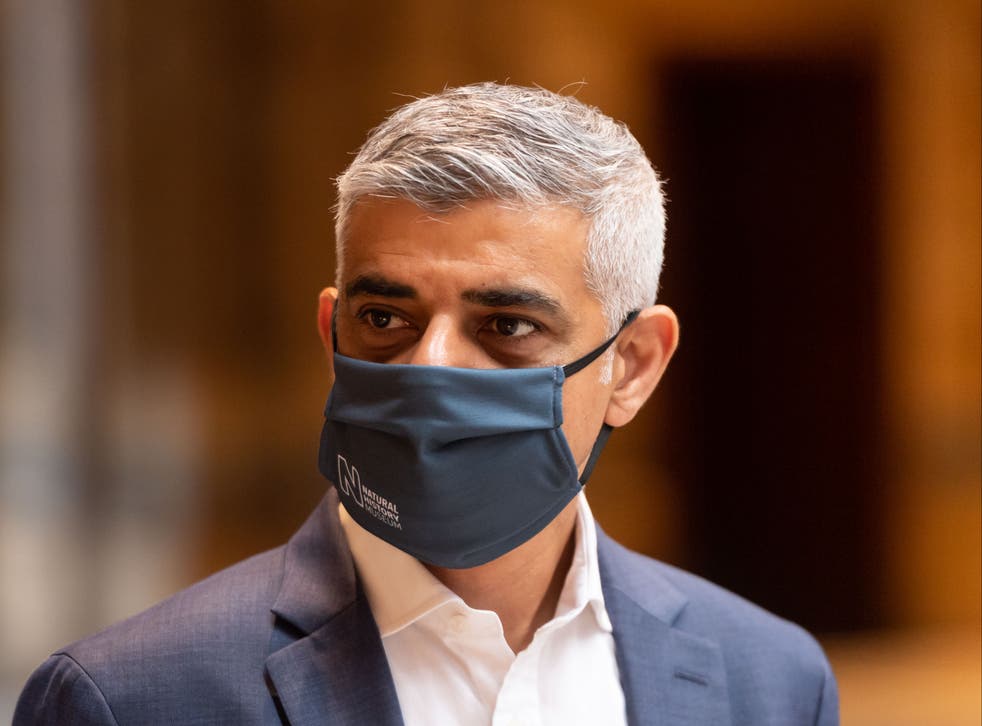 Sadiq Khan is being urged to ditch plans for a new road tunnel in east London on the grounds that it will make it harder to meet the UK's climate goals.
Experts have warned that the Silvertown Tunnel will encourage more people to drive and increase traffic and pollution on surrounding roads.
They argue that the new link – which will be for motor traffic only with no access for pedestrians and cyclists – is the wrong sort of infrastructure to be building if the UK is to get serious about the climate emergency.
But Transport for London and the mayor say the new road link will provide extra road capacity in the area and relieve the existing Blackwall Tunnel, which it parallels.
In an open letter to Mr Khan and transport secretary Grant Shapps seen by The Independent, dozens of eminent academics say "it would be foolhardy to press ahead with an infrastructure project that can only contribute to the UK's excessive greenhouse gas emissions".
They argue that the tunnel would have the effect of "skewing London's transport system further towards roads, and exacerbating local air pollution problems".
The letter calls on the mayor to "prioritise modal shift and public transport, not further expansion of the unsustainable road network".
Signatories of the missive include top climate scientists such as Professor Joanna Haigh, Imperial College London, Professor Kevin Anderson of the University of Manchester and Dr Jaise Kuriakose of the University of Manchester.
Transport planning experts to put their names to the call include Dr Rachel Aldred, professor of transport at Westminster University and John Whitelegg, visiting professor of sustainable transport at Liverpool John Moores University.
Other signatories include air pollution experts such as Dr Ian Mudway, a senior lecturer in respiratory toxicology at Imperial College London and Dr Adrian Davis, professor of transport and health at Edinburgh Napier University.
And economists who will back a change in policy include Julia Steinberger, professor of social ecology and ecological economics, University of Leeds, as well as Dr Scott Urban, a lecturer in economics at Oxford University.
The interdisciplinary group, which numbers more than 50 experts, points to the government's decision to cancel a new coal mine in Cumbria ahead of the UK's hosting of COP26 as a precedent for reviewing the development consent order granted for the project in 2017.
Approached by The Independent, the Department for Transport said the tunnel was a matter for Transport for London.
A spokesperson from Mr Khan's campaign defended the policy, claiming it would reduce congestion. They said TfL was committed to a separate cross-river cycling and walking route but acknowledged that work on this as at an early stage.
"The Blackwall tunnel causes huge problems in south east London, it increases traffic and is closed on average 700 times a year," the spokesperson said.
UK news in pictures

Show all 50
"The Silvertown Tunnel is the only alternative to help reduce the poor air quality and massive congestion caused in the area by the Blackwall Tunnel.
"It won't cost taxpayers money but will use the proceeds of a user charge in both the Blackwall Tunnel and the Silvertown Tunnel to pay for a reserved lane for buses.
"It will also provide a free travel route for cyclists and pedestrians to get from one side of south east London to the other."
Mr Khan is standing for reelection in May this year and has a huge lead over his Tory rival Shaun Bailey. The Liberal Democrats and Greens both say they are against the tunnel.
Register for free to continue reading
Registration is a free and easy way to support our truly independent journalism
By registering, you will also enjoy limited access to Premium articles, exclusive newsletters, commenting, and virtual events with our leading journalists
Already have an account? sign in
Join our new commenting forum
Join thought-provoking conversations, follow other Independent readers and see their replies