Solar and wind power cheaper than fossil fuels for the first time
Despite the low price, not enough money is being put into renewable ways of generating electricity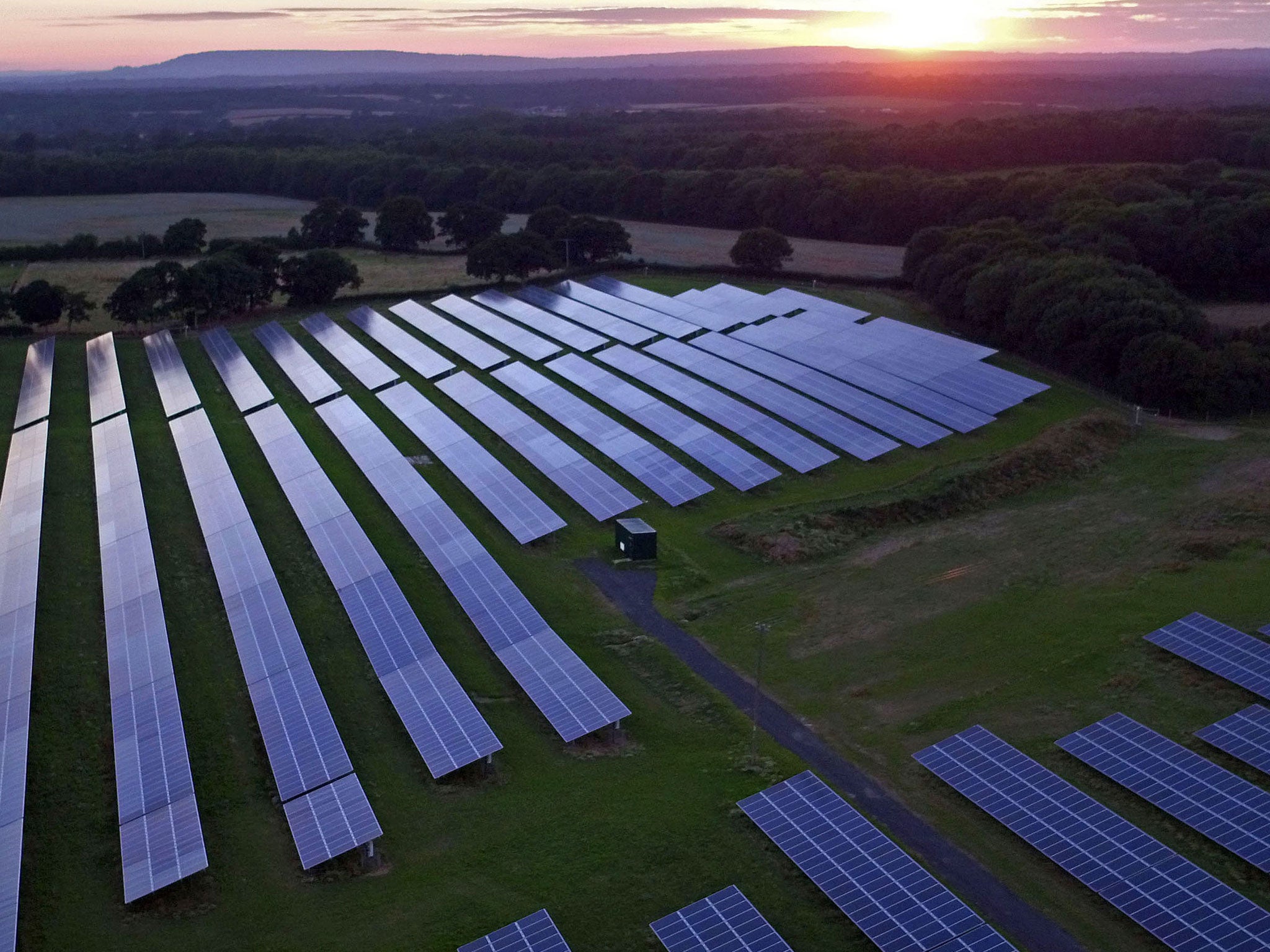 Solar energy is now cheaper than traditional fossil fuels.
Solar and wind is now either the same price or cheaper than new fossil fuel capacity in more than 30 countries, according to a new report from the World Economic Forum. The influential foundaton has described the change as a "tipping point" that could make fighting climate change into a profitable form of business for energy companies.
But investors and energy firms are still failing to put money into such green solutions despite the fact that they are cheaper than more traditional forms of electricity generation, according to the same report.
First commercial flight powered by renewable energy takes to skies
"Renewable energy has reached a tipping point – it now constitutes the best chance to reverse global warming," said Michael Drexler, Head of Long Term Investing, Infrastructure and Development at the World Economic Forum. "Solar and wind have just become very competitive, and costs continue to fall. It is not only a commercially viable option, but an outright compelling investment opportunity with long-term, stable, inflation-protected returns."
Just ten years ago, generating electricity through solar cost about $600 per MWh, and it cost only $100 to generate the same amount of power through coal and natural gas. But the price of renewable sources of power plunged quickly – today it only costs around $100 the generate the same amount of electricity through solar and $50 through wind.
The cheap price of solar and wind energy is already encouraging companies to build more plants to harvest it. The US is adding about 125 solar panels every minute, according to the Solar Energy Industry Association and investment in renewables in 2015 rose to $286 billion, up 5 per cent from the year before.
10 photographs to show to anyone who doesn't believe in climate change
Show all 10
Even despite that cheap price, the investment isn't enough to counteract the catastrophic effects of global warming. The worldwide investment is only 25 per cent of the $1 trillion goal set in the landmark Paris climate change accord, and because of political problems with investments it can't be hard to convince companies to put their cash into green power.
Join our commenting forum
Join thought-provoking conversations, follow other Independent readers and see their replies