Electricity access is declining in sub-Saharan Africa but solar offers a way forward, says IEA chief
Exclusive: Electricity access has fallen for the first time in seven years in sub-Saharan Africa, says Dr Fatih Birol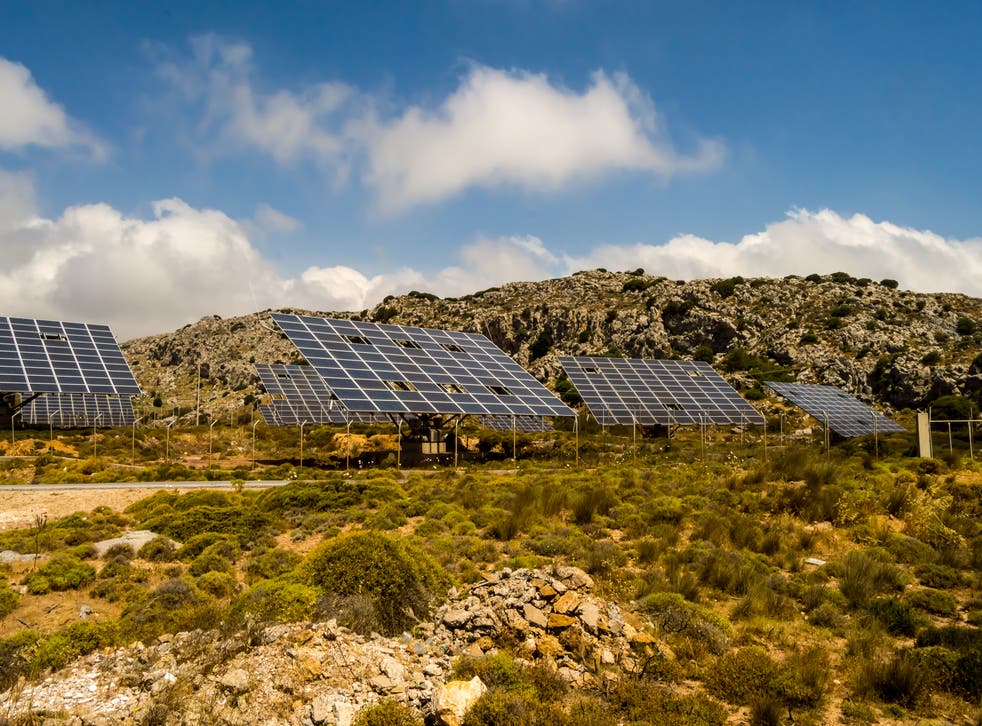 Electricity access has fallen for the first time in seven years in sub-Saharan Africa, but a boost to solar power could offer a way forward, says the chief of the International Energy Agency (IEA).
An additional 13 million people across sub-Saharan African countries did not have any access to electricity this year, according to the IEA, an intergovernmental organisation that plays a major role in shaping global energy policy.
This means that fewer people have been able to access air-conditioning across countries where "it is getting hotter", Dr Fatih Birol, executive director of the IEA, told The Independent.
"This year we see that there is an increase of about 13 million people who don't have access to electricity, bringing the total figure to about 600 million people – reversing the positive track of the last few years," he said.
"Air con is a key issue. Look, for example, to Japan. Nine out of 10 households have air con. In the United States, again, almost every household has air con. But when it comes to sub-Saharan Africa, it is one out of 20 households that have air con."
Growing populations across sub-Saharan Africa are suffering from increasing extreme heat as the climate crisis worsens.
A report from the World Meteorological Organization released last month highlighted that the African continent has so far warmed at a faster rate than the global average. This is leading to an increase in deadly heatwaves, many of which go unreported.
More investment in the development of solar power across sub-Saharan African countries will be key to boosting access to electricity, according to Dr Birol.
"Sub-Saharan Africa has the richest potential for solar energy," he said. "It gets back about 40 per cent of the world's solar radiation and yet houses less than 1 per cent of solar electricity."
The amount of solar electricity generated across the whole of sub-Saharan Africa is currently around three times smaller than the amount in the UK, which receives a fraction of the sunshine, he added.
Previous research from the IEA shows that solar power is now the cheapest source of electricity in history.
Dr Birol said: "It is the cheapest source of electricity generation in sub-Saharan Africa and the rest of the world. I can see that solar power could well become the continent's top electricity source but for this we need to have the right investments."
The IEA is today hosting a forum alongside the African Union Commission where 20 electricity ministers from across Africa will discuss how to boost the continent's future energy supply.
A lack of investment in solar projects in sub-Saharan Africa has so far stemmed from a lack of legislation and governance in some countries and perceived economic risks, said Dr Birol.
"But I can tell you that the fundamentals are very strong in Africa," he added. "Electricity demand will grow."
He added that he does not see new coal power plants playing a role in boosting electricity access in sub-Saharan Africa.
Some countries, such as Nigeria, do have plans for new coal power plants. However, such plans have been repeatedly shelved due to financing issues and a political shift away from fossil fuels, analysts say.
Dr Birol said: "I don't expect coal to play a key role in Africa's energy future. Solar is the king of the global electricity markets, and soon it will be king of the African electricity sector."
Register for free to continue reading
Registration is a free and easy way to support our truly independent journalism
By registering, you will also enjoy limited access to Premium articles, exclusive newsletters, commenting, and virtual events with our leading journalists
Already have an account? sign in
Register for free to continue reading
Registration is a free and easy way to support our truly independent journalism
By registering, you will also enjoy limited access to Premium articles, exclusive newsletters, commenting, and virtual events with our leading journalists
Already have an account? sign in
Join our new commenting forum
Join thought-provoking conversations, follow other Independent readers and see their replies