Sonu Shivdasani: travel companies must do more to protect the environment
With its marine conservation initiatives, luxury travel company Soneva has shown that commercial success and social responsibility need not be mutually exclusive
Sonu Shivdasani Comments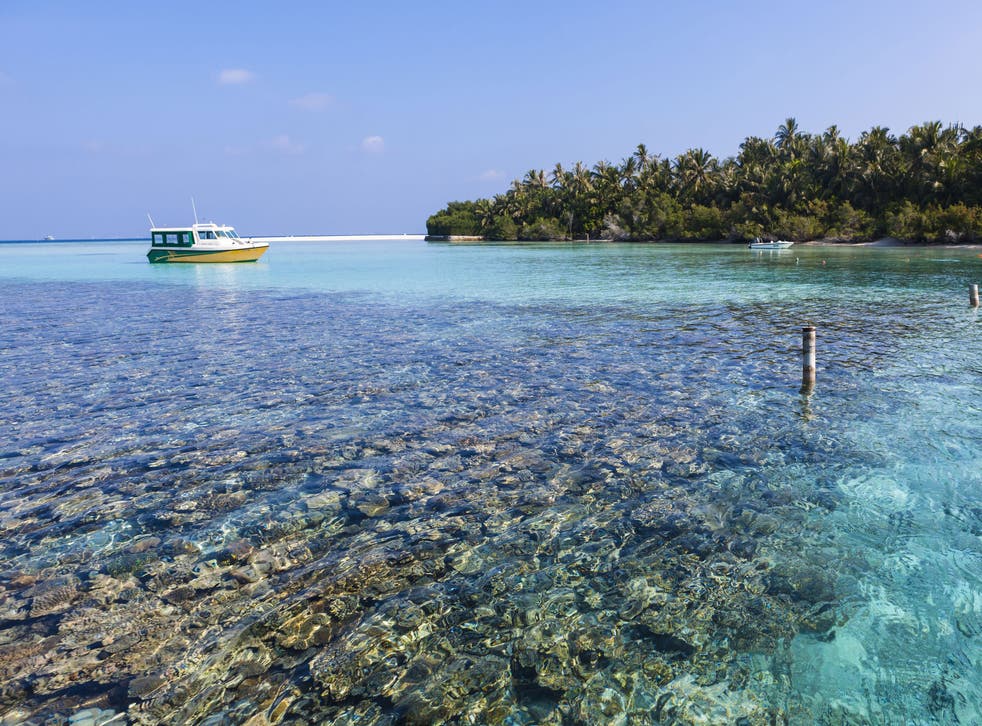 The earliest corporations were expected to serve society as well as profit from it. From the 15th century onwards, there were limits on debts, profits and how much land corporations could own. In the beginning, business had a clear mandate by the people to serve the people.
Over the centuries, the contract between business and society has broken down. The emphasis has moved away from the creation of public good towards the creation of wealth for shareholders. Today, profit, share price and dividends are the sole measures of a company's success. As Robert Kennedy said, this "measures everything except that which makes life worthwhile". Corporations are no longer mandated by society to do good, and yet they still enjoy generous legal protection. So, how will this imbalance affect our society, economy and planet?
I've worked in the hotel industry my whole life, and have devoted my career to building a network of luxury resorts in the Maldives and Thailand. I don't believe this puts me at odds with conservation, but I am the first to admit that my sector could do more to protect the environment. Hotels serve the richest 20-30 per cent of the world's population, and in doing so consume far too many natural resources, thereby negatively impacting the other 70-80 per cent of society, the world's poorest.
At Soneva, we have made some radical changes to the way we do things. Our hotels are located among some of the world's most pristine waters, and we're passionate about reducing our environmental impact. We have implemented specific initiatives that we can practice in our own business, but we also have programmes designed to impact the wider world.
In 2008 we introduced a mandatory two per cent environment levy to our guests' bills to offset our their travel emissions. Fellow hoteliers were horrified at what they considered a rash step that would be roundly rejected by guests. It was a small change, and relatively small charge, and one our guests were happy to accept. We have raised about $5 million, which the Soneva Foundation has invested in a reforestation programme in Thailand, wind power in South India, and 150,000 low carbon cooking stoves in Myanmar and Darfur, which combined have already mitigated almost 200,000 tonnes of CO2.
When considering how to give back, we look beyond our own industry. We are fortunate to have incredible facilities in amazing locations and we use these to host the annual SLOW LIFE Symposium, where we aim to influence the influencers. Described by one of our participants as a "laboratory of intent", the event provides leaders from science, business, philanthropy and the arts with time, space and expertise from some of the best environmental minds on the planet, to seek collaborative solutions to some of the most pressing environmental problems of our time.
Closer to home, we host a swimming programme on local Maldivian islands. People are always surprised when I tell them that children in our island nation do not swim. A fear of the water is compounded by a nationwide waste problem that sees local island beaches used as a dumping grounds for household waste. By teaching children to swim, we hope they will learn to love their ocean. And when they love it, they will protect it. One of the challenges for local communities is a lack of resources. Private companies can help plug that gap.
In January, Oxfam published research that revealed that the 62 wealthiest individuals in the world own as much as the poorest half of the world's population combined. From a UK perspective, national wealth increased by $4 trillion between 2000-2015. 26 per cent of that went to the UK's richest one per cent. Just seven per cent of the increase went to the UK's poorest 50 per cent.
The growing inequality gap cannot be good for business, individuals or societies. Unless wealth and all its associated societal and environmental benefits trickle down, there are no winners beyond the world's global wealthy elite. The private sector has a huge role to play in the solutions agenda and we must all identify the unique contribution our own businesses can make. Corporations should look to history and remember that having a purpose should be central to their mandate, and that this contribution should be measured and valued as robustly as any financial returns.
Sonu Shivdasani is CEO of Soneva. For more info, visit soneva.com, sonevafoundation.org, slowlifesymposium.com
Register for free to continue reading
Registration is a free and easy way to support our truly independent journalism
By registering, you will also enjoy limited access to Premium articles, exclusive newsletters, commenting, and virtual events with our leading journalists
Already have an account? sign in
Join our new commenting forum
Join thought-provoking conversations, follow other Independent readers and see their replies