Cider drought could hit UK after winter storms destroyed acres of orchards
Farmers in the West of England will have to wait until May to find out if their apple trees blossom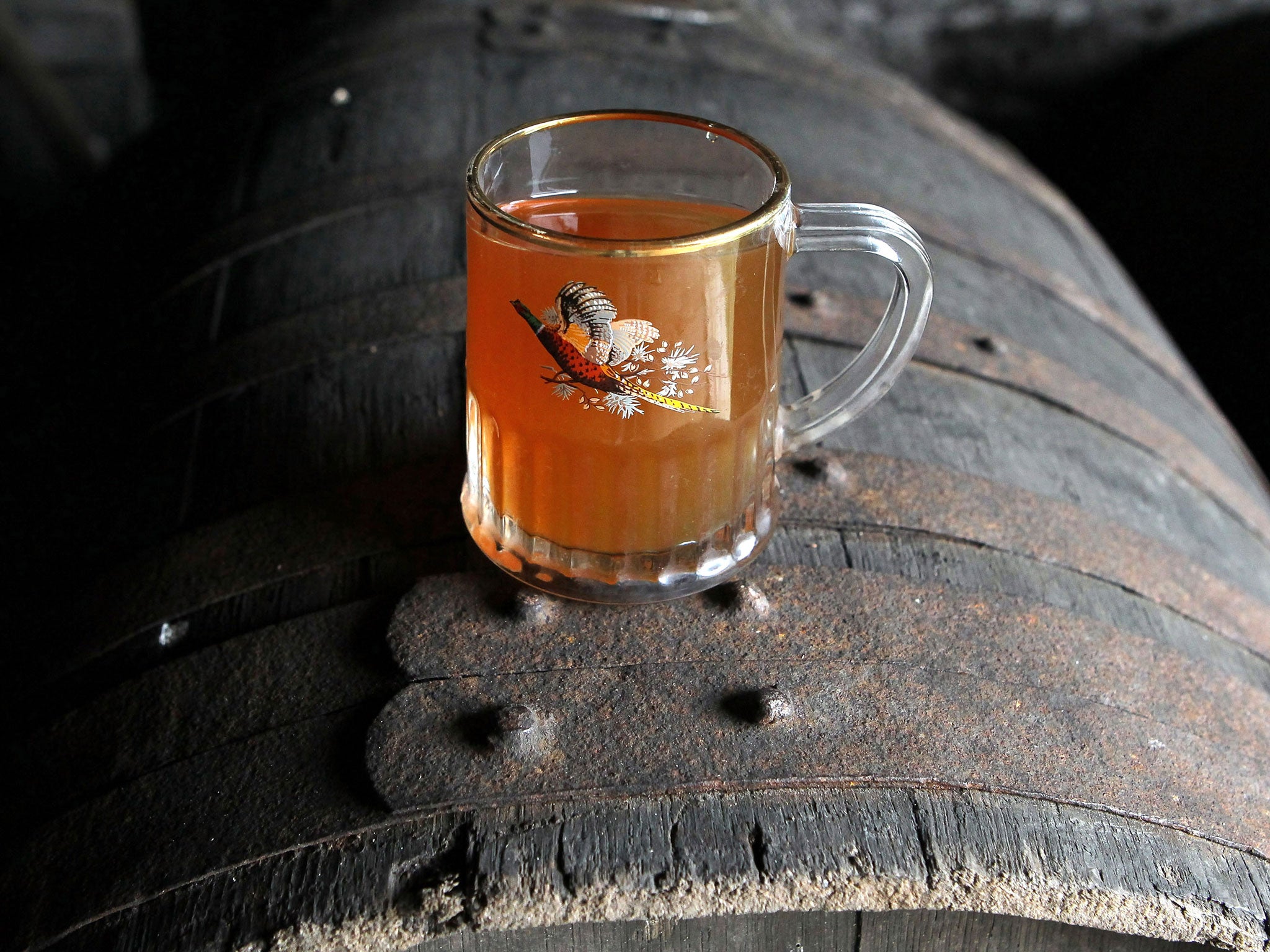 The UK could face a cider drought, after flooding in the winter devastated almost 17,500 acres of orchards, it has been reported.
Experts from the National Association of Cider Makers (NACM) have told its members to prepare for the worst as farmers in the West of England will have to wait until May to discover if the water has saturated their apple trees to the point that they will not longer blossom.
The NACM has added that the potential crisis could affect crops for the next few years.
Paul Bartlett, NACM chairman, told the Bristol Post: "We hope for the best though recognise that the potential impact could seriously affect the income of growers this season and for several years to come."
The devastation has worried companies such as Bulmers, the world's largest producer of cider, which takes 90 per cent of its apples from local orchards, according to the newspaper.
Julian Temperley, one of Somerset's most successful growers, told the Bristol Post that his 170 acres were"touch and go".
"We've had an appalling late December, January and February - trees over the whole of the South West have taken a hammering," Temperley, from Martock, Somerset, said.
"There's certainly a big worry about waterlogged trees - there will be a considerable number dying.
"We have one orchard that's been under a foot of water. I'm not certain if the trees will survive."
The news comes after fruit growers enjoyed a bumper crop last year following a dry winter.
Join our commenting forum
Join thought-provoking conversations, follow other Independent readers and see their replies