Sydney suburb orders residents to paint roofs white and plant a tree in every garden to tackle climate change
The plans will attempt to tackle blistering summer temperatures in the city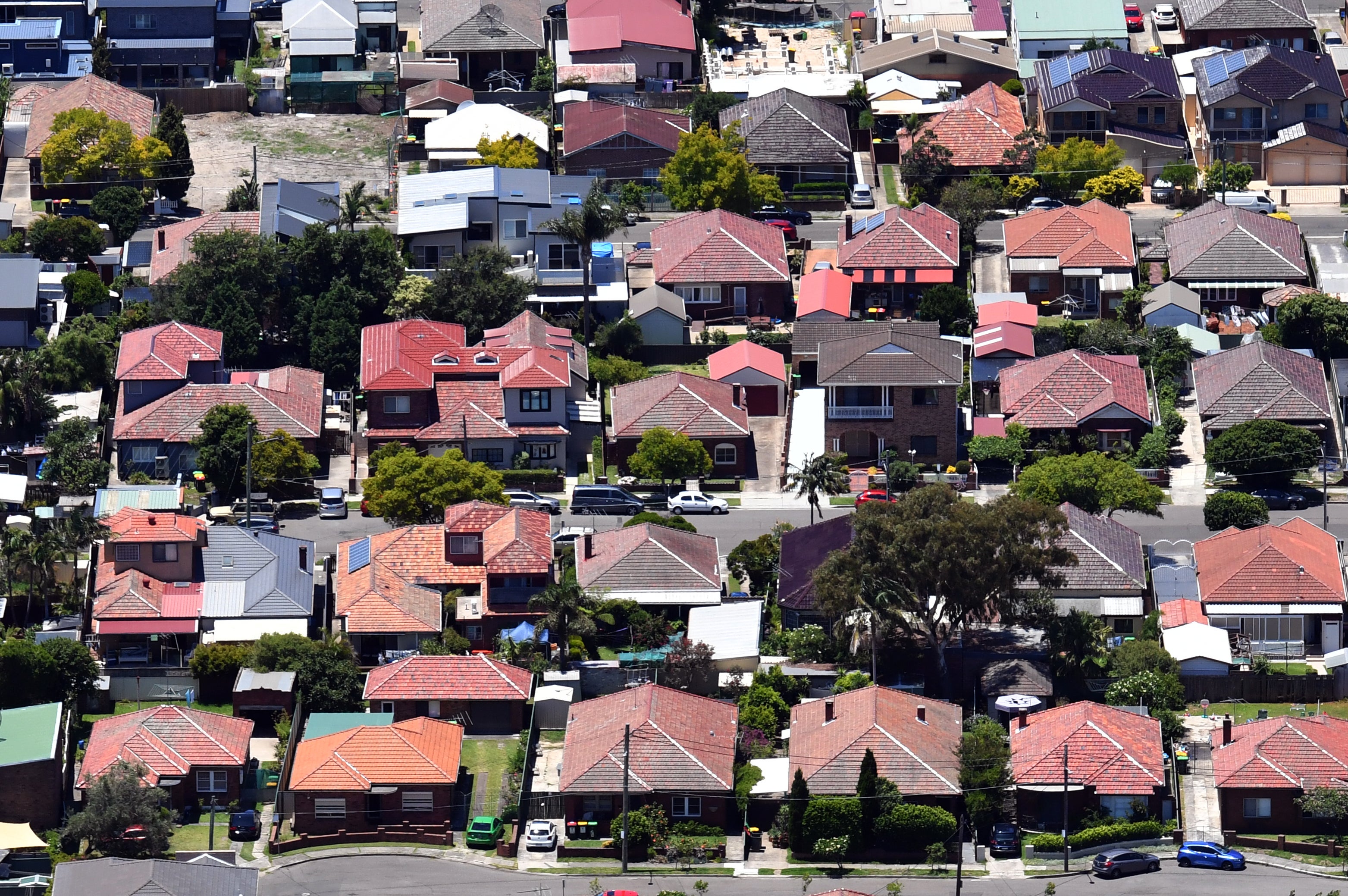 Sydney will ban dark roofs on new homes and ask residents to plant a tree in their garden to help tackle climate change and reduce blistering summer temperatures.
As part of the plans, lighter-coloured roofs will be mandatory in new properties and residential lots must be big enough to allow for a tree in every back garden.
The new rules will initially apply to the suburb of Wilton in the southwest of the city, where developers have built a large number of dark-roofed homes.
Sydney regularly suffers intense bursts of heat during the summer months, with temperatures rising as high as 50C. The Intergovernmental Panel on Climate Change report released this month warned that Australia's land areas had warmed by 1.4C since 2010.
Cities are generally much hotter than rural areas because concrete buildings and asphalt roads absorb heat. Buildings finished in white or lighter colours minimise solar absorption and reflect more light - keeping the temperatures inside buildings cooler.
Rob Stokes, the Planning and Public Spaces minister for the New South Wales region, said that dark roofs retained heat and raised ambient street temperatures - in turn leading to higher temperatures in the capital.
"We are determined to help to keep the temperatures of our homes and streets cooler in the summer months, especially in Sydney's western and south-western suburbs," he said.
Mr Stokes also noted that darker roofs also lead to higher electricity bills due to the need to cool down homes. "The need to adapt and mitigate urban heat isn't a future challenge, it's already with us," he added.
Mattheos Santamouris, professor of high performance architecture at the University of New South Wales, told the Sydney Morning Herald that "cool roofs" could decrease the energy consumption of uninsulated buildings in western Sydney by up to 50 per cent.
The Western Sydney Regional Organisation of Councils (WSROC) also welcomed the move. President Barry Calvert said: "Simply choosing a light-coloured roof has no additional costs, delivers substantial benefits to household energy bills, and temperatures in suburbs more broadly."
Sydney is not the first city to put forward a "cool roofing" policy to reduce temperatures. In 2017, more than 3,000 rooftops in the city of Ahmedabad City in western India, where the mercury can rise as high as 50C, were painted using white lime and a special reflective coating.
New York City has also painted some 9.2 million square metres of its roofs white in a bid to reduce the internal temperatures of buildings.
But the plans in Sydney have been drawn criticism from some experts. Stephen McMahon, New South Wales branch president of the Urban Development Institute of Australia, branded the cool roofs policy "ill conceived and unworkable".
"It will result in bureaucratically imposed blandness for new communities and will bring negligible improvement in thermal performance."
Join our commenting forum
Join thought-provoking conversations, follow other Independent readers and see their replies