Sydney tries to evict troublesome fruit bats with aural onslaught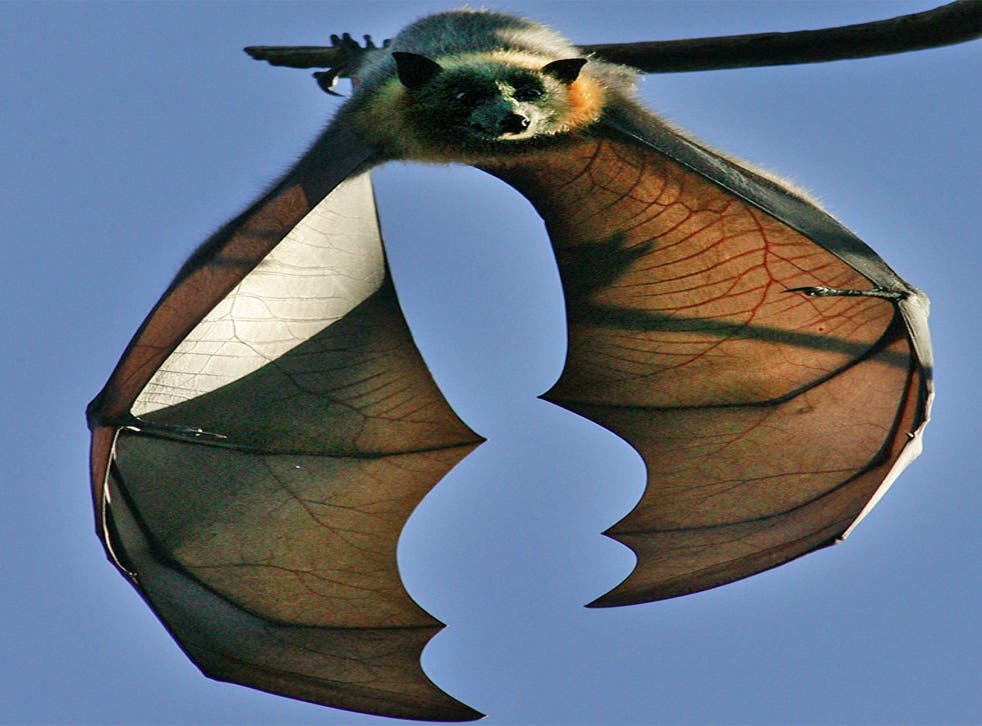 It was not quite as bad as the heavy metal music played by the US Army to wear down detainees in Afghan prisons and elsewhere before interrogations. But for the giant fruit bats which roost in Sydney's Botanical Gardens, the cacophony of whistles and bangs was enough to drive them away – at least temporarily.
The onslaught of loud industrial sound is the latest attempt by wildlife staff to persuade the grey-headed flying foxes to take up residence elsewhere. The bats, which weigh about 8lb and have a wingspan of nearly 10ft, have killed almost 60 trees and palms, some dating back to the early 19th century.
The problem is that the creatures – whose coastal habitat has been destroyed by urban development – are a threatened species. So the eviction of 22,000 furry-faced bats in the gardens overlooking Sydney Harbour, means treading a fine line between protecting their interests and those of the trees.
In the past, methods such as shining strobe lights and discharging rancid odours have been attempted without success. But parks staff hope the noise assault will prove as effective as it did in 2003 when it was used to expel flying foxes from Melbourne's Royal Botanical Gardens. The expectation is that the abrasive, computer-generated sounds will persuade them to migrate to one of a dozen other colonies around Sydney.
Join our new commenting forum
Join thought-provoking conversations, follow other Independent readers and see their replies