Swedish peak downgraded to second highest as climate change shrinks it to 'lowest height ever measured'
Glacial peak of Kebnekaise rapidly losing height in warming Arctic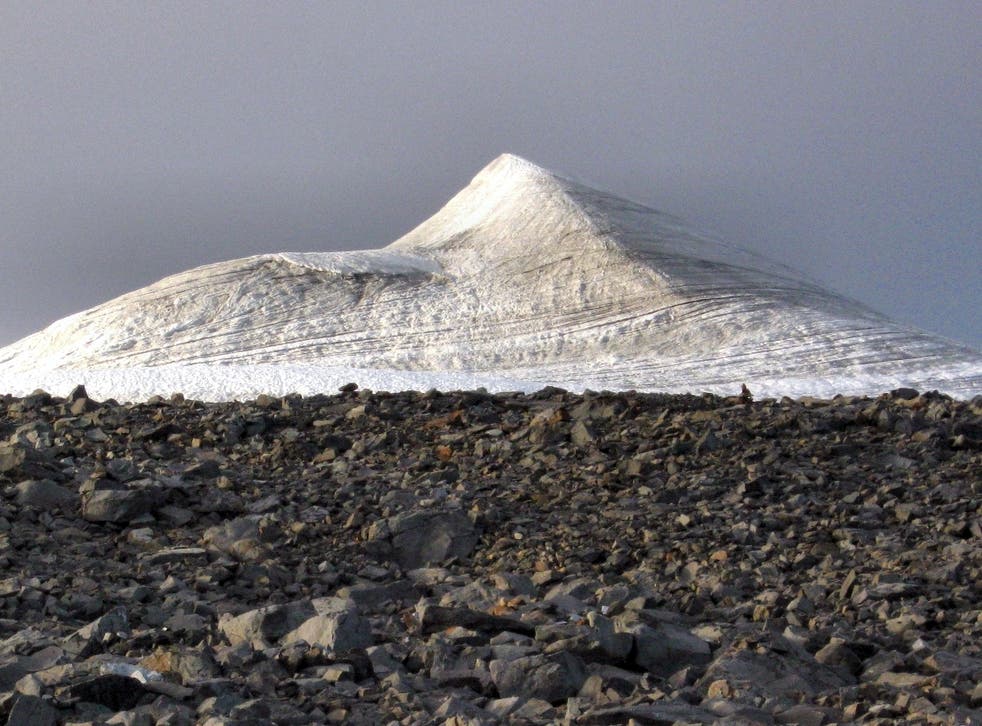 Almost a hundred miles north of the Arctic Circle the slow struggle between two vast crags vying for the title of Sweden's highest peak has been settled by global warming.
The snow-capped southern peak of Sweden's tallest mountain, Kebnekaise, has long been losing a battle with the same mountain's rocky northern peak.
A rapidly warming climate has melted the southern glaciated peak and first brought it lower than its rival last year following the record heat during the summer of 2018.
But its second place has now been firmly established after new measurements show it has lost more height than ever, after another hot Arctic summer.
"This is the lowest height ever measured," said Gunhild Rosqvist, a geography professor at Stockholm University. "Over the past 50 years, the height of Kebnekaise's southern peak has decreased by 24 metres."
Climate change: Greenland ice cap accelerated retreating

Show all 22
The annual survey was carried out earlier this week. It revealed the northern peak now stands at 2,096.8 metres – making it 1.2 metres taller than the southern peak, which has melted away to 2,095.6 metres.
It is unwelcome news for amateur hikers wishing to reach the highest point in Sweden, as the old record holder was a much easier climb – possible for anyone with the right clothing and reasonable fitness.
The new tallest peak is a difficult rocky precipice which only capable climbers can scale.
Warming has been exacerbated in polar regions due to Arctic amplification – the disproportionate warming of the planet at its northern extreme as a result of increasing levels of greenhouse gases.
This week the rising global temperatures were said to constitute a "death sentence" for Greenland as record quantities of ice are being lost from glaciers.
"We're losing Greenland, it's really a question of how fast," Dr Jason Box from the Geological Survey of Denmark told The Independent.
One glacier he measured had shrunk 9m in depth over the summer, he added.
Join our new commenting forum
Join thought-provoking conversations, follow other Independent readers and see their replies