Illegal fishing and Amazon deforestation operations linked with offshore tax havens
Investigation reveals use of nations like Cayman Islands and Belize by companies and vessels involved in potentially damaging practices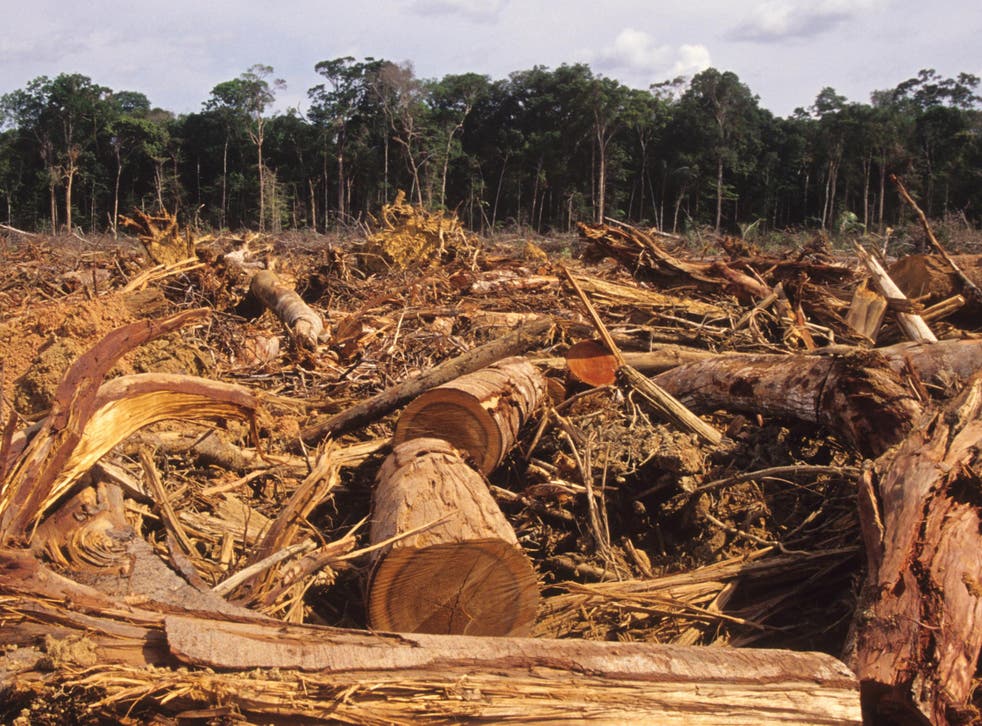 Industries linked to environmental damage including Amazon rainforest deforestation and illegal fishing are heavily involved in the shady world of offshore tax havens.
An investigation has revealed that huge quantities of money flowing into the Brazilian soy and beef sectors are funnelled through nations where taxation is low and financial transparency is lacking.
The same analysis found most fishing vessels implicated in illegal or unregulated activities were registered in tax havens.
The release of the Paradise Papers and Panama Papers has shown how businesses, politicians and global elites make use of offshore tax havens to undertake financial dealings in secret and pay minimal tax.
However, the potential environmental impacts of these activities have been largely ignored.
The authors of the new study, published in the journal Nature Ecology and Evolution, suggested that tax havens were likely to support many forms of environmental damage around the world, from illegal logging to the wildlife trade.
"Using tax havens reduces financial transparency in general, and if you don't have transparency there is also lack of accountability," Dr Victor Galaz from the Stockholm Resilience Centre, who led the investigation, told The Independent.
Colombian reserve becomes world's largest rainforest national park

Show all 12
The team looked at foreign money pouring into the beef and soy sectors operating in the Amazon, both of which have been linked to extensive destruction of the rainforest.
They found that around 70 per cent of these investments – more than $18bn (£14.1bn) – between 2000 and 2011 were transferred through tax havens, mainly through the Cayman Islands.
In the second part of their study, Dr Galaz and his team looked at the link between these havens and illicit fishing activities.
"There is an overlap between tax haven jurisdictions and flag of convenience states – which are known to have very loose regulations on marine activities either because they don't want to or they don't have the capacity," he said.
Globally, less than 5 per cent of fishing vessels are registered in countries regarded as tax havens.
However, the researchers found that 70 per cent of boats implicated in illegal, unreported and unregulated fishing are, or have been, flagged under tax havens – particularly Belize and Panama.
All of the team's work made use of publicly available data from the Central Bank of Brazil, Interpol and regional fisheries organisations.
Work by investigative journalists has previously revealed isolated operations such as mines and logging sites linked with tax havens, but previously there has been no close examination of the wider problem.
Argentine navy fire shots at illegal chinese fishing vessel
"The absence of a more systemic view is not surprising considering the chronic lack of data resulting from the financial opaqueness created by the use of these jurisdictions," said co-author Dr Beatrice Crona, executive director of the Global Economic Dynamics and the Biosphere Program at the Royal Swedish Academy of Sciences.
While Dr Galaz said this work was meant to examine sectors rather than individual bodies, they contacted companies operating in the Brazilian Amazon and invited them to respond.
Only a handful of the companies in question replied, and those that did highlighted their environmental policies to minimise deforestation, and crucially the fact that their use of tax havens was not illegal.
Nevertheless, the authors said the loss of tax money resulting from these activities should be considered subsidies for worldwide environmental damage.
"If – and it is an 'if' because we do not prove it – there is a loss of tax revenues over a very long time, that is actually money that could be used to invest in other things," Dr Galaz said.
"It could be used to invest in social welfare, healthcare or environmental protections."
The authors said tax havens should therefore be viewed by organisations like the UN as a key part of the global sustainability agenda.
"When we talk about tax havens normally we think about the social, political and economic implications – we are adding the environmental dimension to it," Dr Galaz said.
Register for free to continue reading
Registration is a free and easy way to support our truly independent journalism
By registering, you will also enjoy limited access to Premium articles, exclusive newsletters, commenting, and virtual events with our leading journalists
Already have an account? sign in
Register for free to continue reading
Registration is a free and easy way to support our truly independent journalism
By registering, you will also enjoy limited access to Premium articles, exclusive newsletters, commenting, and virtual events with our leading journalists
Already have an account? sign in
Join our new commenting forum
Join thought-provoking conversations, follow other Independent readers and see their replies