Thames Water fined £20.3m for polluting the River Thames with 1.4 billion litres of raw sewage
The facilities involved were five sewage treatment works in Aylesbury, Didcot, Henley, Little Marlow and Arborfield, and Littlemore sewage pumping station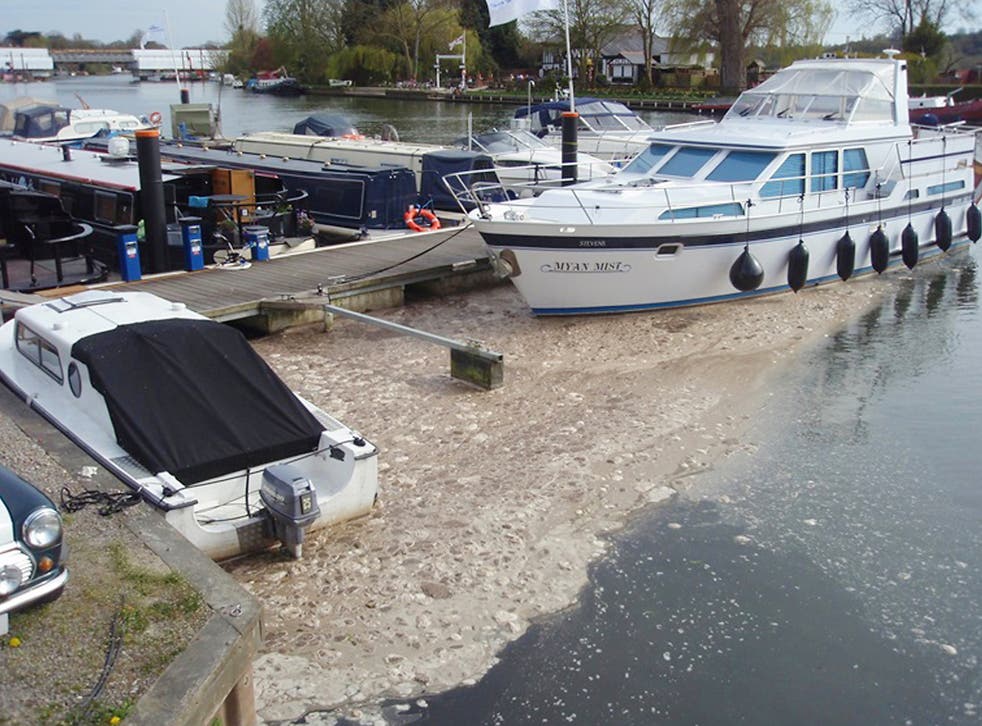 Thames Water has been fined £20.3m for polluting the River Thames with 1.4 billion litres of raw sewage, the largest ever fine to be handed down to a water utility for an environmental disaster.
The company was prosecuted by the Environment Agency for offences at six facilities in the Thames Valley between 2012 and 2014.
The facilities involved were five sewage treatment works in Aylesbury, Didcot, Henley, Little Marlow and Arborfield, and Littlemore sewage pumping station, Thames Water said in a statement.
"We deeply regret each of these incidents," said chief executive Steve Robertson, adding that it is clear that the company's "performance in this part of our region, at that time, was not up to the very high standards that we and our customers expect".
Thames Water serves 15 million customers, operates 350 sewage works across London and the Thames Valley, and is responsible for 68,000 miles of sewage pipes.
Mr Robertson said that in response to the incidents, Thames Water had increased the numbers of staff in key operational roles and invested heavily "to improve reliability".
"We understand our huge responsibilities to the environment [and] have learned from these serious events."
Rose O'Neill, a water policy manager for global conservation organisation WWF, welcomed the fine.
Biggest business scandals in pictures

Show all 20
"This case highlights the need for water companies to invest in solutions that manage the whole local catchment area such as green infrastructure and sustainable drainage systems," she said.
"They simply can't continue treating our rivers as their dumping ground."
Join our new commenting forum
Join thought-provoking conversations, follow other Independent readers and see their replies