The Big Question: Three years on from the Boxing Day tsunami, have the countries recovered?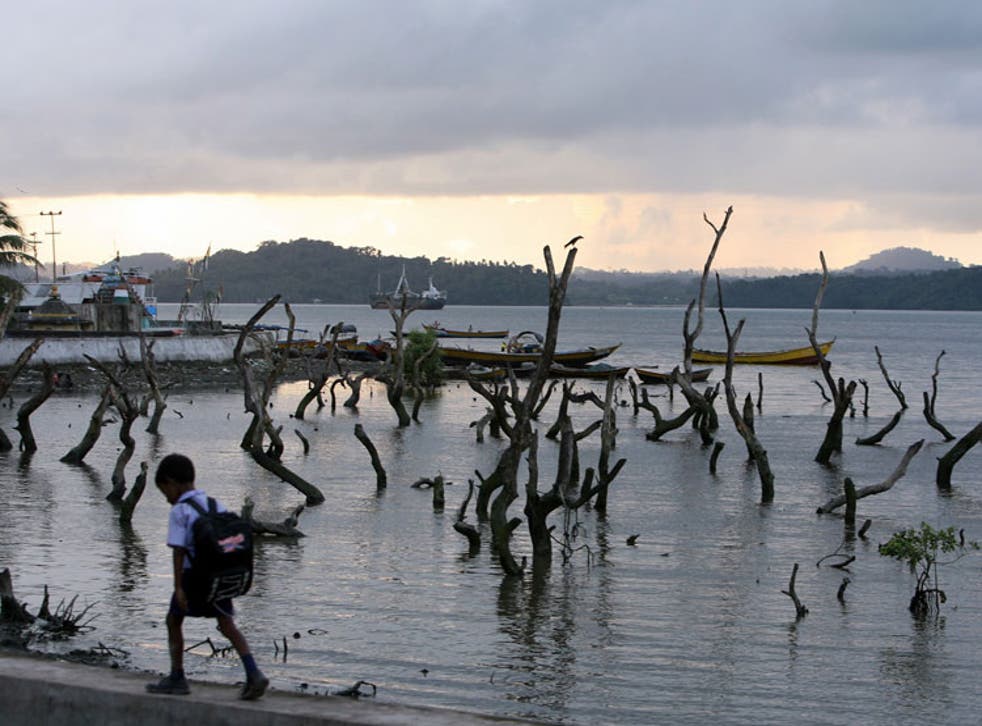 Why are we asking this now?
Three years ago today, a massive underwater earthquake off the Indonesian island of Sumatra triggered a series of monster tidal waves that flattened coastal communities around the Indian Ocean and left nearly a quarter of a million people dead. More than a dozen countries suffered damage and casualties, with two million people displaced and entire towns and villages wiped out in the worst-affected nations of Indonesia, Sri Lanka, India and Thailand. It was the most crippling natural disaster of modern times, and it prompted an unprecedented outpouring of generosity, with governments and aid organisations pledging $13.6bn (nearly 7bn).
Is the recovery and reconstruction effort complete?
Great strides have been made since the early days, when the focus was on delivering emergency food, shelter and health care to survivors. In Indonesia's Aceh province, the most devastated region, more than 100,000 homes have been rebuilt, together with 800 schools, 600 hospitals and clinics, 17 sea ports, 10 airstrips, 216 bridges and 1,240 miles of roads. Reconstruction on a similar scale has taken place in Sri Lanka, with the regeneration of the southern district of Galle symbolised by this month's Test match between England and the host country, played in a once-picturesque cricket stadium wrecked by the tsunami and now restored to something of its former glory. In southern Thailand, the beach resorts that were levelled have been rebuilt, and in the case of Khao Lak, where corpses littered the golden sands following the tsunami, are enjoying 80 per cent occupancy rates.
So everyone has a roof over their heads?
While hundreds of thousands of survivors have been rehoused, many others are still living in makeshift shelters, either because of delays in providing them with new homes, or because they are reluctant to move away from the sea. Others cannot afford to buy land, even with state assistance. In India, Indonesia and Sri Lanka, there have been complaints about shoddy housing that was put up in a hurry and is already falling apart; meanwhile, some newly settled areas have yet to be supplied with roads, water, electricity and sanitation. As a result, significant numbers of new houses remain empty. In Sri Lanka, the government reportedly used threats and blackmail to force survivors to leave temporary camps, so that it could claim that everyone had been resettled by the third anniversary.
How are peoplemanaging to live?
After rehousing, the next priority was to help survivors regain their livelihoods, and to rebuild local economies. Many of those stricken were fishermen, whose boats were destroyed, and farmers, who saw their paddy fields poisoned. Charities such as World Vision distributed fishing boats, nets and engines, water pumps, computers, diving kits, sewing machines, food processors and carpentry equipment. In Thailand, Caritas provided small loans to people seeking to rebuild their businesses. In Aceh, where more than 40 per cent of locals lost their livelihoods, Tearfund, a British development agency, assisted chilli farmers in reclaiming salt-contaminated land through the use of organic pesticides. On Aceh's west coast, at Lhongka, a seaside cement factory destroyed by the tidal waves is being rebuilt with the help of Chinese engineers and funds from a French company.
Has all the aid reached its destination?
With such large sums of money sloshing around, some feared the worst. On the whole, those fears have not been realised, but inevitably there have been claims of financial irregularities. In the province of Aceh, where projects worth $2.54m have been questioned by an anti-corruption watchdog, officials admit that managing the total $4.6bn of aid donated has been a challenge in a nation where graft is endemic.
In Sri Lanka, a local newspaper reported last weekend that the country had received only $1.7bn of the $3.1bn pledged by foreign donors. In the UK, managers of the Millennium Stadium were forced to apologise last week after it emerged that 100,000 which was raised at a Tsunami Relief concert held in January 2005 had only just been paid out, nearly three years after the event.
Has the tsunami had a silver lining?
The tsunami was a human tragedy on a scale that remains difficult to comprehend, with 170,000 people killed in Aceh, 35,000 in Sri Lanka, 16,000 in India and 9,000 in Thailand. Yet it had some positive side-effects. In Aceh, it provided the impetus for a peace deal that ended decades of fighting between the Indonesian government forces and separatist rebels. The province now has a four-lane highway, rather than a two-lane coast road. Many survivors live in better homes than the ones they lost, and thanks to the focus on their communities, economic opportunities have improved. A World Vision agricultural project in Aceh has produced 2.5 times more yield than before the land was inundated. In Thailand, women who used to toil in rubber plantations have formed batik-making businesses with the help of the same charity, while Indian fishermen are using GPS (Global Positioning System).
Is the region nowbetter able to deal with another tsunami?
Improving warning systems in the region was crucial, not least because seismologists believe another giant earthquake could strike off Sumatra island in the near future. Public awareness has increased; when the ground shakes in Indonesia, as it often does in the quake-prone country, people now head for the hills. Throughout the region, education programmes have been conducted, and mangroves have been planted to create a natural buffer zone. And thanks to a project overseen by the UN organisation Unesco, the bones of a tsunami alert system for the Indian Ocean consisting of 25 seismographic stations relaying information to 26 national warning centres have been put in place. Thailand has installed 79 warning towers in coastal provinces and launched a US-funded deep-sea buoy to detect tidal waves, while Indonesia plans to install 23 buoys by the end of 2008. But experts warn that more co-ordination is needed between the nations in question if the system is to be effective.
What challenges remain for countries still recovering?
The rebuilding effort in Sri Lanka has been hampered by the civil war, which reignited two years ago; aid agencies say tsunami survivors in the north and east of the country are not receiving the help they need, thanks to security problems. Last week, a local Red Cross worker who received an award for his work during the tsunami was murdered by Tamil rebels. In Indonesia, the grinding pace of bureaucracy has hindered the reconstruction programme; the head of the programme had to ask Australia to fly his team to Aceh because his own government refused to pay for their flights. The World Bank has warned that Aceh faces an economic slump when the major work ends there in 2009 and aid agencies, which employ local labour, depart. Most challenging of all is the psychological and emotional legacy of the disaster, which left so many bereaved and bereft. The scars will never fully heal.
So are the communities affected by the tsunami back on their feet?
Yes...
* Housing and infrastructure programmes are progressingon schedule
* Most people have a livelihood, as well as access toessential services
* Local residents are much more aware of the dangers posedby the sea
No...
* An aid-fuelled economy has given an artificial sense ofprosperity and will collapse once relief organisations leave
* People remain traumatised by the tsunami, and are seized by panic whenever the earth shakes
* It will be years before physical reconstruction is complete,and even longer before the grief of survivors subsides
Join our new commenting forum
Join thought-provoking conversations, follow other Independent readers and see their replies