The Brazilian family that shares its home with nine tigers
Ary Borges says he does not worry about the safety of his daughters who walk them on leads and feed meat directly into their mouths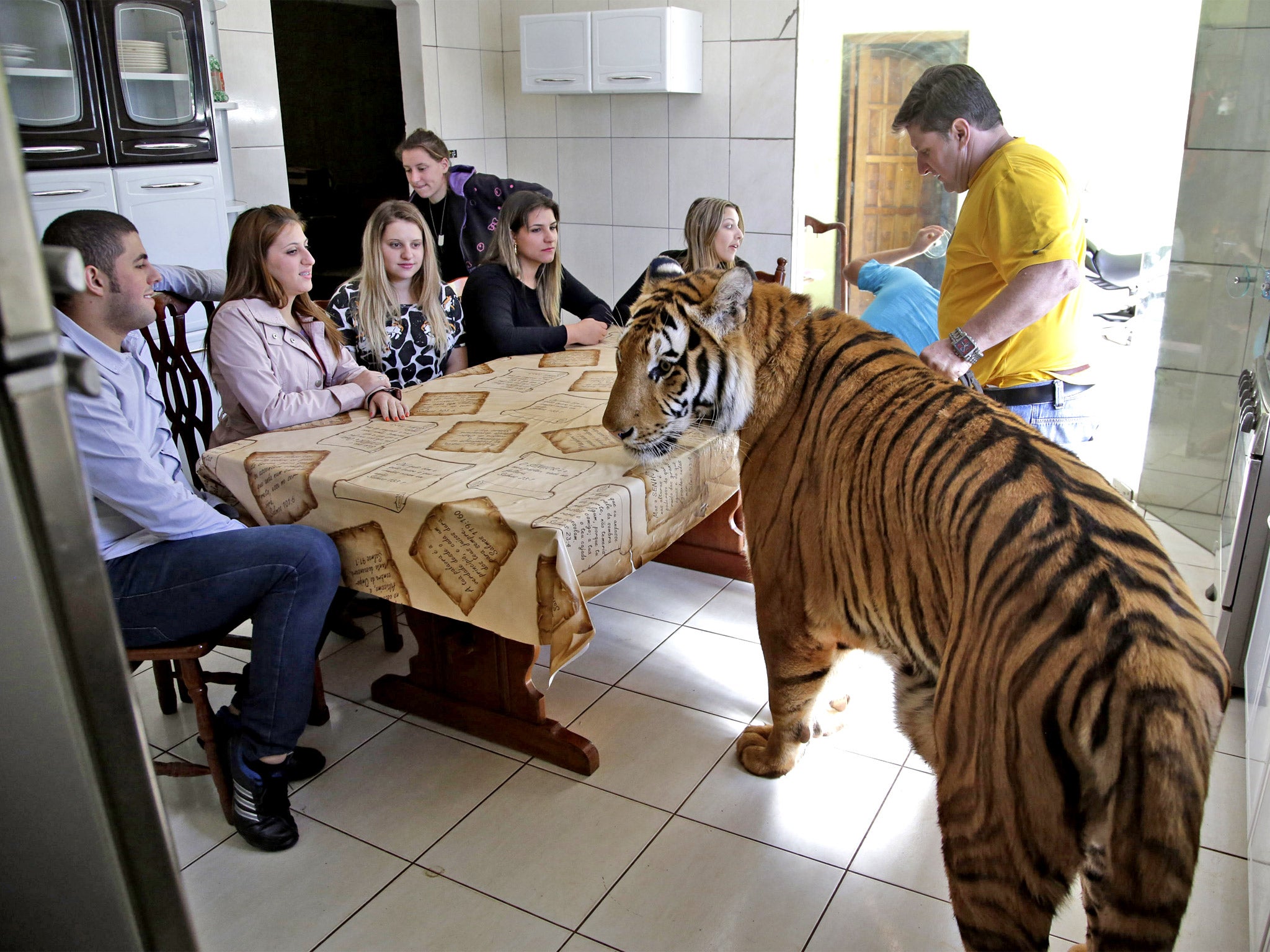 Not forgetting to feed the cats has taken on a completely new level of importance for one Brazilian family, which is sharing its home with nine fully grown tigers.
The Borges live side by side with the 35-stone predators on their property in Maringá, Parana, and show no fear, calling their big cats their pets.
The family is so relaxed around the animals that they even allow their two-year-old granddaughter, Rayara, to take rides on the tigers' backs. The animals swim with the family, lounge around in the living room and are fed from the kitchen table at mealtimes. In 2005, father of three, Ary Borges rescued two tigers, Dan and Tom, from a circus and built a sanctuary in his garden before launching a breeding programme.
The tiger-lover refuses to accept that being so close to the creatures is dangerous and insists that if you give them respect, they will respond.
Mr Borges said: "I have never been worried about my daughters. You have to show the animals respect and love – that's how you get it back from them."
His daughters Nayara, 20, Uyara, 23, and Deusanira, 24, say they have an excellent relationship. They walk the tigers on leads and feed meat directly into their mouths.
Join our commenting forum
Join thought-provoking conversations, follow other Independent readers and see their replies