The butterfly effect: climate change 'forced species to adapt'
Tom Bawden
Wednesday 20 August 2014 10:01 Comments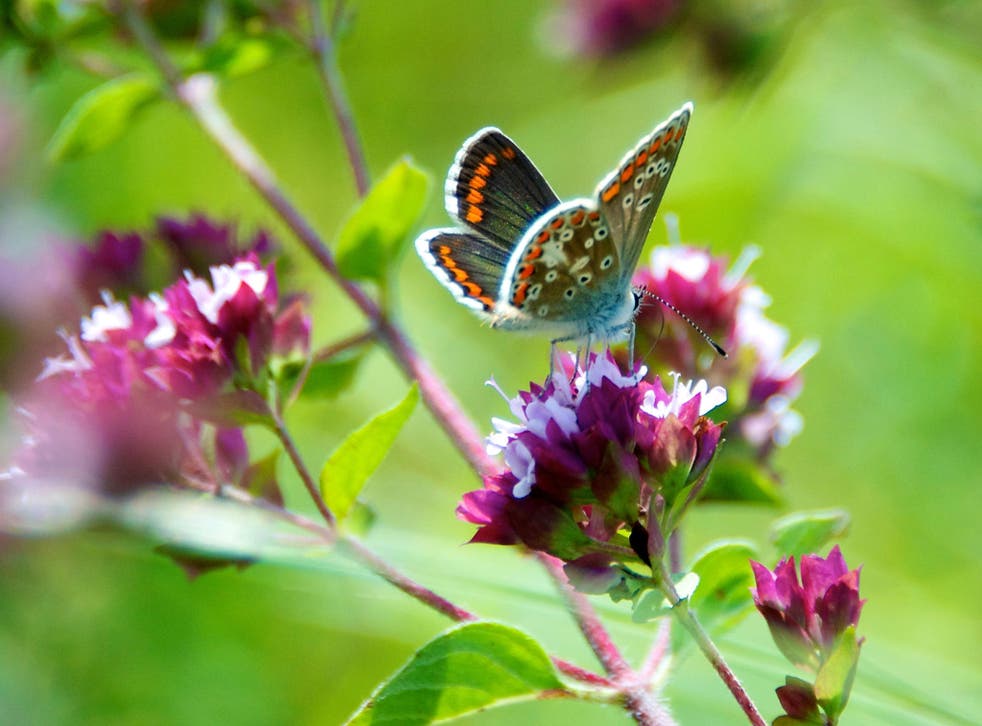 A British butterfly species has made climate-change history by becoming the first known animal of any kind to lose the ability to do something after global warming forced it to move to a new environment and adapt its behaviour.
The brown argus butterfly has spread from long-established sites in the south of England further north to areas such as Lincolnshire and South Yorkshire as climate change has made them warmer and more habitable.
But in the move the species has lost its ability to eat one of the two plants on which it has traditionally survived because it is not prevalent in its new home, according to new research.
"To our knowledge, this is the first time that the loss of adaptive variation during evolutionary responses to recent climate change has been demonstrated in any animal," said one of the report's authors, Dr Jon Bridle, of the University of Bristol.
The research found that butterflies from long-established southern sites laid eggs on two food plants: rockrose and wild geranium. By contrast, females from recently colonised populations further north will only lay eggs on the widespread geranium and not the rockrose, which is far scarcer due to the lack of limestone rock in the area.
Essentially, the butterflies have become so focused on geraniums in their new habitat that they have lost the ability to eat – and therefore lay eggs on – rockrose, the research found.
"Such narrowing... may have implications for [the species'] further expansion northwards," said the report, a joint project with Glasgow University that has been publicised in the journal Ecology Letters.
The study noted that narrowing its diet has helped the brown argus – or Aricia agestis – spread into new areas, although it was unable to determine why. However, Dr Bridle said the loss of its prediliction for rockrose may limit its ability to move further north.
The researchers conducted their experiments by using shopping baskets to transplant female butterflies between habitats across the UK, and counting the number of eggs they laid on larval food plants in different areas.
These results show the importance of conducting experiments in natural habitats as well as in laboratory environments, the report said.
Register for free to continue reading
Registration is a free and easy way to support our truly independent journalism
By registering, you will also enjoy limited access to Premium articles, exclusive newsletters, commenting, and virtual events with our leading journalists
Already have an account? sign in
Join our new commenting forum
Join thought-provoking conversations, follow other Independent readers and see their replies