The London cemetery pioneering the reuse of its much-needed burial plots
City of London Cemetery and Crematorium has reused 1,000 graves in five years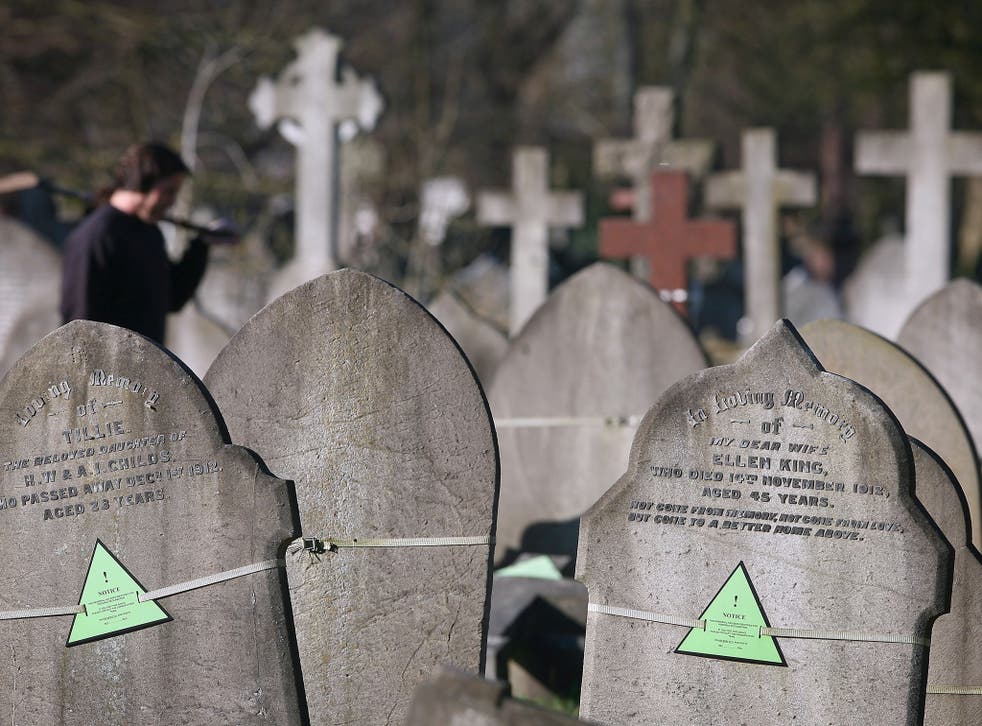 Recycling has grown into such a massive industry that almost everything can be reused these days.
Now, a bizarre development is taking things to a new level: the reuse of old graves.
The practice, which is still very new, involves placing a new body in an existing grave, and is being touted as the answer to the country's looming burial space crisis.
It is being pioneered by the City of London Cemetery and Crematorium, which holds the remains of former England football captain Bobby Moore and the recently deceased union leader Bob Crow.
And Gary Burks, the cemetery's superintendent, says that once people have got over their initial scepticism, it is proving a surprisingly popular choice.
"We've reused more than 1,000 graves since we started doing this five years ago and it's working. I can understand people's concerns but once we explain clearly to them how the process works they feel reassured," Mr Burks told The Independent.
He says that more than 60 per cent of burials at his cemetery are now in reused graves, in part because they are cheaper.
"For a traditional grave, it's the difference between £4,000 and nearly £9,000. But most importantly, people are choosing it because it suits them - the position might suit them, the type of grave might suit them, the actual memorial on the grave. It's not that much of a taboo for people," Mr Burks added.
The City of London Cemetery is the only place in the UK currently reusing graves on any scale. It's a practice that is not illegal, but the laws are so complex they are putting off other cemetery managers from following Mr Burk's lead despite the lack of space, experts say.
Church of England law allows cemeteries to reuse graves on consecrated land in which there has been no burial for at least 75 years, providing it gains permission from its diocese.
Many cemetery owners are concerned that they may be breaking the law by reusing graves, says Dr Julie Rugg, of the University of York's Cemetery Research Group – a fear she says the government could do much to allay by clearly stating that it isn't illegal, but which it hasn't done.
Justice Minister Simon Hughes said: "As a London MP I am well aware of the issue of burial space and will continue to talk to fellow MPs and others to hear their concerns and consider whether further action is needed."
"No decisions to change policy have yet been taken and any changes in the way in which burial space might be used will of course need to be considered carefully and sensitively," he added.
Join our new commenting forum
Join thought-provoking conversations, follow other Independent readers and see their replies