Government bonuses for eco-friendly farming practices brought forward
The subsidies which have been brought forward by a year as part of the Sustainable Farming Incentive.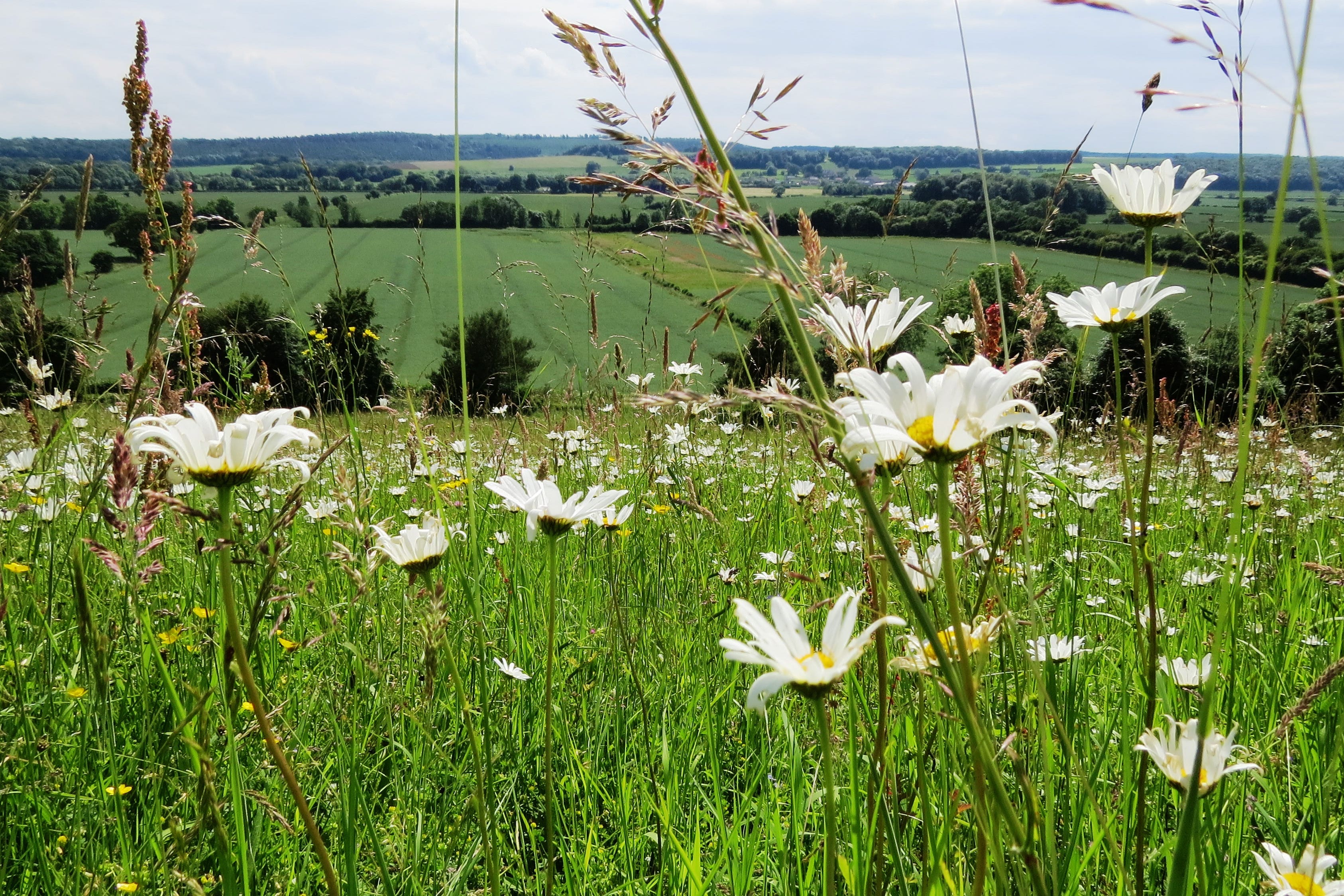 Farmers will be paid to plant wildflowers and winter bird food on their farms from this year in new expedited sustainable agriculture plans unveiled by the Government.
The subsidies, which have been brought forward by a year as part of the Sustainable Farming Incentive (SFI), give farmers bonuses for implementing environmentally friendly agricultural practices.
The system replaces a European Union regime under which the size of farming subsidies depended on the amount of land farmed, with £1 billion of the £2.4 billion annual agriculture budget now available for nature-friendly farming.
Therese Coffey, the Environment Secretary, said the new payments would "protect the planet" and produce food in a less environmentally damaging way.
She said: "Farmers are at the heart of our economy – producing the food on our tables as well as being the custodians of the land it comes from.
"These two roles go hand-in-hand and we are speeding up the rollout of our farming schemes so that everyone can be financially supported as they protect the planet while producing food more sustainably."
Newly released details of six new standards added to the SFI — part of the Government's environmental land management (ELM) schemes — show that public funding will be given to farms that plant new hedgerows, manage pests without using insecticides and monitor nutrient run-off level.
Three more standards that had been planned for 2024 will be introduced a year early, to subsidise the rewilding of grassland and the introduction of bird food, wildflowers and buffer strips of uncultivated land on arable and horticultural land.
Farmers can choose which schemes they participate in and are not obliged to take part.
Kitty Hamilton, a mixed farmer from east Lincolnshire, said the SFI pilot protected her farm's income while it gradually moved to more sustainable practices.
She said: "The pilot fits well with our current and planned farming methods, which means it's gently nudging us towards a more regenerative system.
"The fact that we can layer the standards, and use all of the land on the estate, means that we can generate a good income."
Robin Milton, a livestock farmer from Exmoor, said: "The application process was straightforward and, although the guidance was lengthy, I learned quite a bit and we ended up doing more than we needed to – which isn't a bad thing."
A total of 30 new grants will also be added to the Countryside Stewardship scheme, which rewards sustainable farming practices and will be renamed Countryside Stewardship Plus.
The new grants include subsidies for managing floodplain meadows, eradicating the use of insecticides, restoring peatland, maintaining drystone walls and preserving cliff habitats.
The Department for Environment Food and Rural Affairs (Defra) says 32,000 Countryside Stewardship agreements are in place – an increase of 94% since 2020 – and it aims to have at least 70,000 agreed by 2028, covering 70% of Britain's farmed land and 70% of its farms.
Applications are also being reopened for the Landscape Recovery Scheme, which provides funding for larger-scale biodiversity projects.
The first round of funding backed 22 projects which will collectively restore 430 miles of rivers and provide habitats for 263 species, including otters, pine martens, lapwings, great crested newts and marsh fritillary butterflies.
David Exwood vice president of the National Farmers' Union said: "It's encouraging that Defra has provided us with more detail on the future of the ELM programme and brought forward a broader, more flexible offer for the Sustainable Farming Incentive (SFI).
"Information on the six new standards for SFI 2023, payments rates, as well as the evolving Countryside Stewardship scheme, is incredibly useful and provides some of the clarity we have been asking for.
"For farmers and growers making crucial long-term decisions that are essential to running viable and profitable food producing businesses, it's vital they have the full scheme details as soon as possible and know how the different schemes will work together. A speedy application and payment process will also be key to give farm businesses some much-needed security.
"If ELMs is to be successful, we've always said that it needs to be simple, provide certainty and fairly reward farmers for taking part. This means schemes being developed that are inclusive and available to every farm business – whether upland or lowland, tenant or owner-occupied."
Labour shadow environment secretary Jim McMahon said: "Whilst the Government continues to tie itself in knots over rebranding, rehashing, and reheating different aspects of ELMs, the reality is its failed delivery continues to squeeze the farming community.
"Nothing about this announcement suggests anything other than a continuation of the last six years of Tory chaos on these issues – low take-up and botched trade deals that undercut our farmers and standards.
"The next Labour government will strengthen our domestic food security whilst preserving our nature and environment for future generations. Our farmers need a straightforward and simple ELMs scheme and Labour will fix the system to deliver exactly that."