Coffey tells water companies that spill sewage to share improvement plans
Environment Secretary Therese Coffey is demanding an action plan on every storm overflow.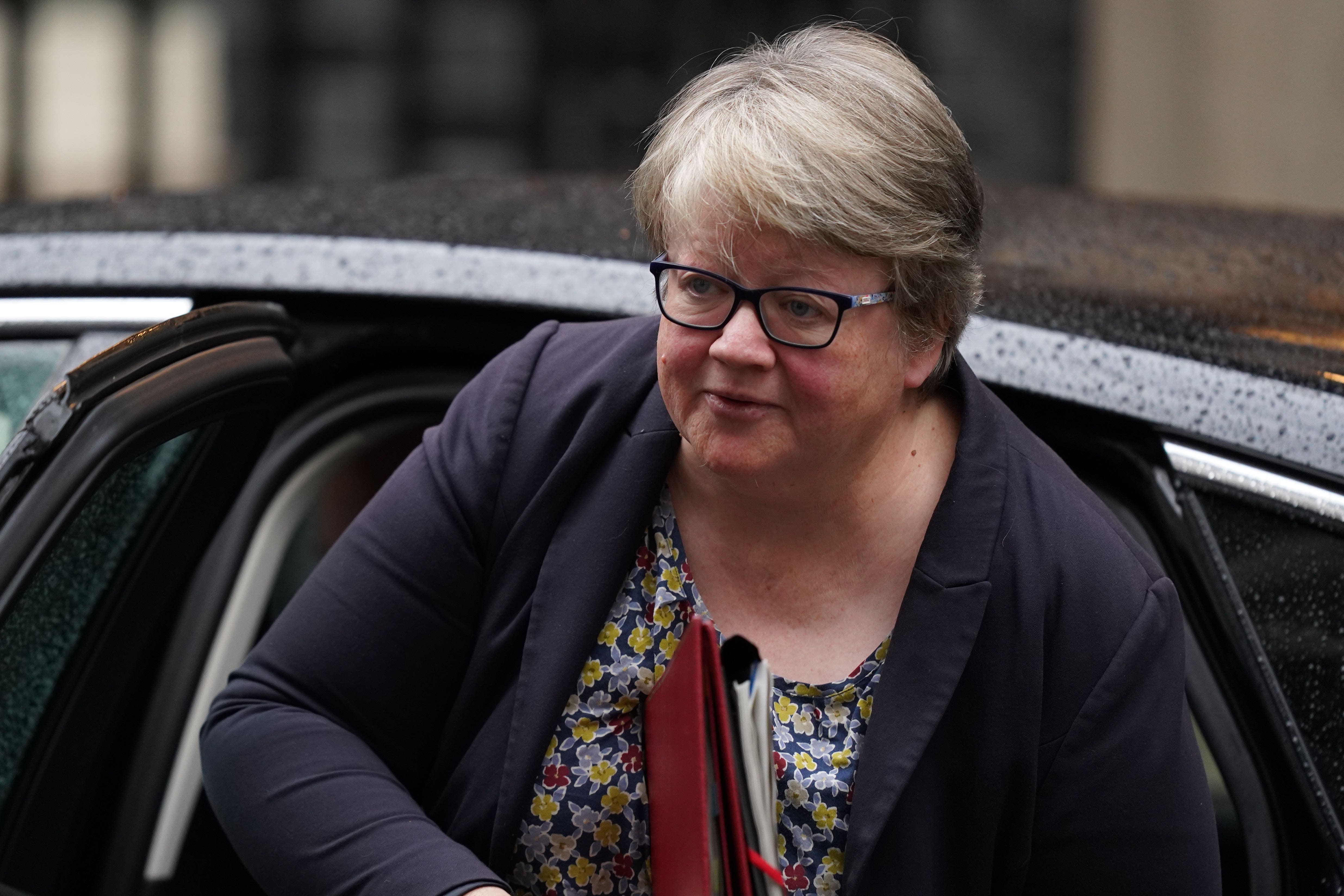 Water companies will be required to explain why sewage spillages into rivers and seas are happening and what is being done to fix them under new Government plans.
Environment Secretary Therese Coffey is demanding that water and sewerage firms in England provide an improvement plan for every storm outflow, prioritising those dumping waste into swimming, shellfish and nature sites.
The Government is also consulting on making it easier and quicker to slap polluting companies with penalties, so they are made to pay immediately rather than wait for lengthy criminal prosecutions to conclude.
Ms Coffey's Department for the Environment, Food and Rural Affairs (Defra) said that on the "on the upper limit of fines, all options – including £250 million – remain on table".
Prime Minister Rishi Sunak last week denied reports that Ms Coffey was backing away from plans to dramatically increase the maximum from £250,000 to £250 million.
A consultation will be held on changes to the penalty cap in the spring.
Ms Coffey said: "People are concerned about the impacts of sewage entering our rivers and seas and I am crystal clear that this is totally unacceptable.
"We need to be clear that this is not a new problem. Storm overflows have existed for over a century. The law has always allowed for discharges, subject to regulation.
"That is how our Victorian sewers are built – wastewater and rain are carried in the same pipe. When it reaches a certain height it pours into another pipe and into rivers.
"And while we have done more about it than any other government – we were the first government to require companies to start comprehensively monitoring spillage so that we could see what was actually going on – there is still significant work to do…
"I am now demanding every company to come back to me with a clear plan for what they are doing on every storm overflow, prioritising those near sites where people swim and our most precious habitats."
Companies are being asked to return their plans on the most leaky storm overflows in the coming months, Defra said.
But Labour doubted the effectiveness of the Government's proposals.
Shadow environment secretary Jim McMahon said: "If Therese Coffey really wanted to clean up the Tory sewage scandal, she would implement Labour's robust approach, rather than yet another 'improvement plan' that allows water companies to mark their own homework and doesn't deliver action.
"But Coffey has form, having been the Water Minister that presided over a new sewage dumping event every four minutes and rolled back action on water pollution.
"It's time to end the fudge and get real. A Labour Government will deliver mandatory monitoring of all sewage outlets, introduce automatic fines for discharges, and ensure that water bosses are held to account for negligent behaviour."