This frozen spring has cost us the buzz of the English bumblebee
As you may have noticed, it's far too cold for our beloved bumblebees, but here's what to do while we wait...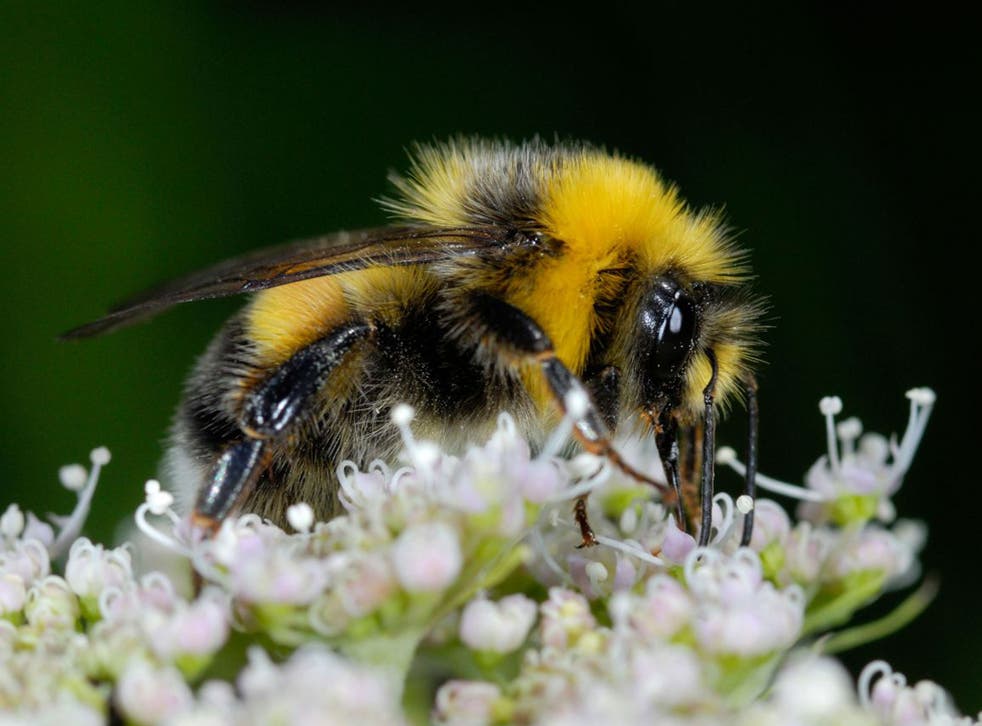 Bumblebees seem to be our second favourite insects, after butterflies; like Boris Johnson, they can do no wrong for most people, being similarly shaggy-haired, rotund, colourful and seemingly friendly. I share these sentiments, so I feel as keenly as the next person the bumblebee withdrawal symptoms that are occasioned by this year's truly arctic early spring.
Bumblebees are nowhere to be seen at the moment. They are seriously late. Bumblebee colonies die off in the autumn with only the queen surviving – to hibernate through the winter with eggs and sperm inside her – before starting a new colony the following year – so it's the queens that we see first, big fat things twice the size of the workers, when they emerge. That happens in March or even as early as February. But in 2013, with April nearing the end of its first week, they're still hunkered down.
At least, I haven't seen one yet, and I thought I would over Easter, spent in deepest Dorset – but it was the coldest Easter since records began. All the yellow flowers were out, coloured yellow, probably, for the very purpose of attracting the early pollinating insects with queen bumblebees prime candidates: the daffodils resplendent in the villages, the celandines and primroses lighting up the dark lanes, the gorse bushes ablaze behind the shoreline. Yet in the frozen air, nothing was buzzing around them.
I don't suppose it can be much longer? Can it? But I made up for the lack of them by reading a wonderful book about bumblebees, to be published in three weeks' time – A Sting In The Tale by Dave Goulson (Jonathan Cape). Professor Goulson is not only our national expert on the genus Bombus (the 27 British bumblebee species have all got that in their scientific names) but also the man who founded the Bumblebee Conservation Trust in 2006 – not least because two of the 27 had gone extinct, and six more were rapidly declining, and he wanted to do something about it.
If most of us do indeed love bumblebees, this is a man who is infatuated. Yet his book is not only enormously informative, but also hugely entertaining: its light touch and constant humour make cutting-edge research a pleasure to read about, whether it concerns navigation, evolution, mating, parasites, the fact that bumblebees have smelly feet which leave traces on a flower, so other bees can tell that it's just been visited and the nectar's been grabbed so it's not worth bothering with – or the even more curious fact that you can train up a bumblebee sniffer dog to sniff out nests (and Professor Goulson and his colleagues did, twice) but in the end, humans can do the job better.
The book's memorable opening chapter is about the Professor's early childhood as a wildlife enthusiast, which was accident-prone to a degree – he incinerated some cold-afflicted bumblebees by trying to warm them up on the hot plate of the stove, and electrocuted all his pet fish – but its ultimate purpose is deeply serious, and it contains a grim warning about the industrial breeding, and export, of bumblebees as agricultural pollinators, as this may spread bee diseases across the globe. For anyone interested in the natural world, this is essential reading.
Two other great reads
Two more terrific natural history books have just swum into my ken. The first is Ginkgo, by Peter Crane, the most distinguished recent director of the Royal Botanic Gardens, Kew, and now Dean of the Yale School of Forestry: a wholly absorbing biography of one of the world's oldest and most celebrated trees (there's a famous old ginkgo in Kew itself). Published by Yale University Press on 30 April. The other is Kenya: a Natural History by Stephen Spawls and Glenn Matthews (out now from Bloomsbury), which is a captivating and detailed overview of the wildlife of a country with probably the most diverse range of habitats in Africa.
Join our new commenting forum
Join thought-provoking conversations, follow other Independent readers and see their replies