Top Government advisor hits out at Defra for pursuing controversial badger cull
Jonathan Owen
Monday 23 June 2014 21:41 Comments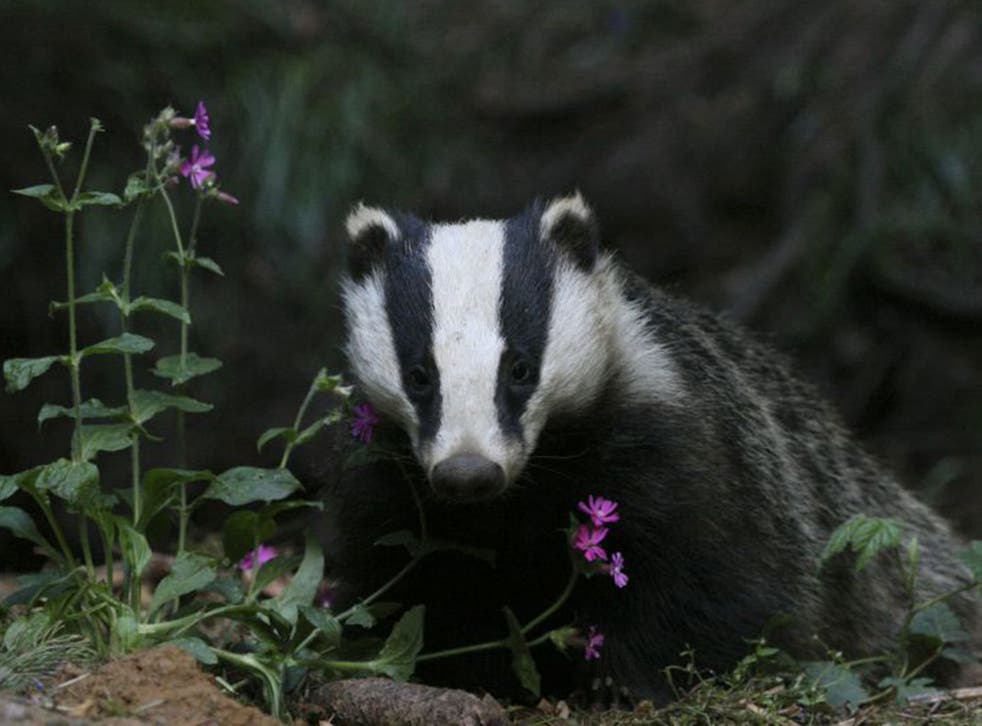 One of the country's top experts charged with advising the Government on the controversial badger cull has accused ministers of "an abuse" of the scientific process and "wilfully" ignoring the advice of its own scientists.
In a strongly worded attack, Professor Timothy Coulson, a member of the Independent Expert Panel (IEP) which was tasked by the Government to advise it on pilot culls in Somerset and Gloucestershire, said: "I am tempted to speculate that the Government no longer wants to know whether the pilots are effective or humane."
Professor Coulson, a zoologist based at the University of Oxford, adds: "They just want to cull badgers, regardless of whether the population or humaneness consequences can be assessed."
His criticisms, in an article in Animal Ecology in Focus, come amid plans by the Department for the Environment, Food and Rural Affairs (Defra) to change the way in which the culls are assessed.
Officials are understood to be considering methods which are not endorsed by experts – in place of the genetic tracking previously used to judge the first year of the culls. And Defra has decided to dispense with the services of the IEP. This comes after a report by the IEP raised concerns about the effectiveness of the culls – which failed to hit the 70 per cent target for the proportion of animals killed – and warned badgers were suffering slow deaths after being shot, with it "extremely likely" that up to one in five survived for more than five minutes. The concerns resulted in Defra temporarily abandoning plans to extend the badger culls to other areas.
Speaking to the BBC, Professor Coulson said: "Government agencies are stuffed full of very competent scientists. Presumably the concerns that they must have raised are being wilfully ignored by Government."
He warned: "If the methods Defra are thought to be considering are used in place of those applied last year, it would be like starting a surgical procedure with a scalpel and forceps and finishing it with a garden spade and axe." The changes amount to "an abuse of the scientific method", according to the academic. "If culling worked I'd be fully supportive of them rolling it out, but all the evidence is that it does not."
In a statement, a Defra spokesperson said: "We will continue to monitor the effectiveness and humaneness of the badger culls closely to assess the impact of the improvements we are making following the Independent Expert Panel's recommendations. We are currently assessing the best and most cost-effective methods of doing this."
Register for free to continue reading
Registration is a free and easy way to support our truly independent journalism
By registering, you will also enjoy limited access to Premium articles, exclusive newsletters, commenting, and virtual events with our leading journalists
Already have an account? sign in
Join our new commenting forum
Join thought-provoking conversations, follow other Independent readers and see their replies