Tory wind farm pioneer Lord Cavendish revealed to be anti-global warming donor
It has been confirmed that he is a donor to Lord Lawson's Global Warming Policy Foundation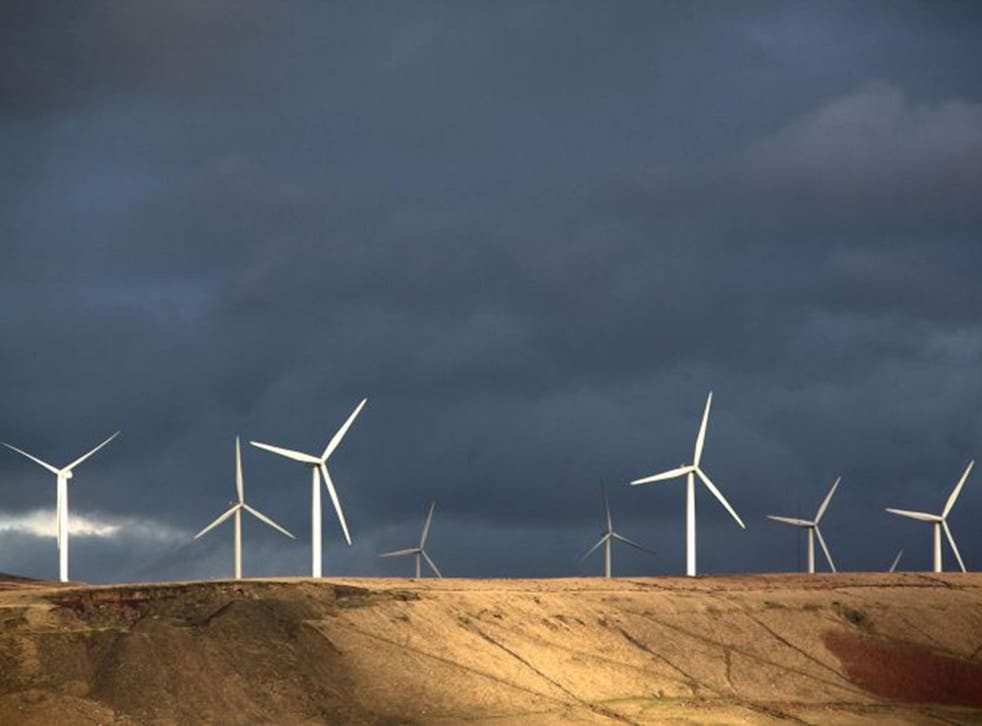 A Tory peer who pioneered wind farms in the UK before adopting sceptical views on climate change has been revealed as a donor to Lord Lawson's anti-global-warming think tank.
Lord Cavendish, a former energy minister who claims to have built Britain's first wind farm, has confirmed that he is a donor to Lord Lawson's Global Warming Policy Foundation (GWPF), which has refused to disclose its backers.
The peer, who worked in the Department of Energy under Margaret Thatcher, lives in Holker Hall, a 17,000-acre neo-Elizabethan stately home on Cumbria's Cartmel Peninsula. "I've made – I cannot remember what – quite a modest contribution [to GWPF] and I look for a chance to support it if there is a debate. It definitely wasn't big bucks," he told the DeSmogBlog website, which first revealed him to be a donor.
He added: "I think I might be the first person in this country to have built wind farms. I thought at the time 'am I doing a good thing or a bad thing?' I came to the conclusion it was the wrong thing.
"I think the religious fervour element is seriously dangerous. I like to think Lord Lawson is on the side of the angels."
Lord Lawson has always insisted that the GWPF does not have an agenda. But last October the Charity Commission ruled that it had breached rules on impartiality in its climate-change coverage.
The organisation's other backers include businessman Neil Record, who has also given more than £300,000 to the Conservative Party as well as £18,000 of donations to Tory energy minister Matthew Hancock.
"I believe that the important scientific enquiry required for us to understand man's effect on the climate is being hampered by a monolithic 'establishment' view that the science is settled," Mr Record said last week.
Register for free to continue reading
Registration is a free and easy way to support our truly independent journalism
By registering, you will also enjoy limited access to Premium articles, exclusive newsletters, commenting, and virtual events with our leading journalists
Already have an account? sign in
Register for free to continue reading
Registration is a free and easy way to support our truly independent journalism
By registering, you will also enjoy limited access to Premium articles, exclusive newsletters, commenting, and virtual events with our leading journalists
Already have an account? sign in
Join our new commenting forum
Join thought-provoking conversations, follow other Independent readers and see their replies