Tourism is responsible for nearly one tenth of the world's carbon emissions
Air transport and an expanding demand for luxury travel mean the impact of the high-polluting industry is likely to continue growing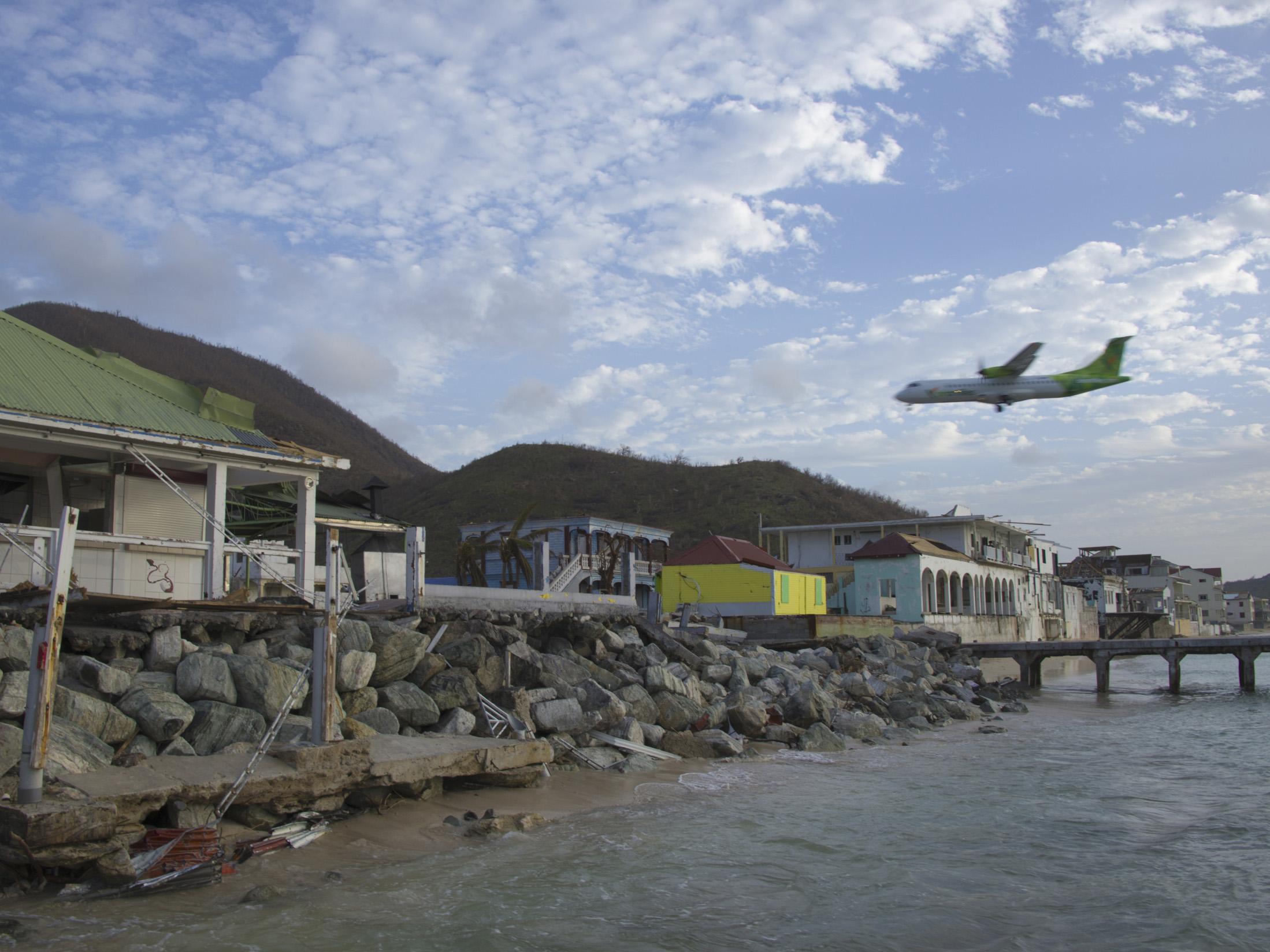 Tourism accounts for around 8 per cent of global greenhouse gas emissions, according to a new study that marks the first attempt to quantify the industry's total carbon footprint.
In an ambitious paper published in the scientific journal Nature Climate Change, an international team of scientists has quantified the environmental impact of everything from transatlantic flights to cheap souvenirs.
The researchers said flying less and investing in payment schemes to offset damage caused by travel will be essential to avoid "unchecked future growth in tourism-related emissions".
Perhaps unsurprisingly, the countries causing the most harm were also among the largest in both wealth and size – with the US, China and Germany topping the rankings.
Air travel was the main culprit, and the researchers suggested the high-polluting industry would become increasingly problematic as the world gets richer and there is more demand for luxury travel.
The global tourism industry as a whole has been growing at an annual rate of around 5 per cent, outpacing the growth of international trade.
"Our analysis is a world-first look at the true cost of tourism – including consumables such as food from eating out and souvenirs – it's a complete life-cycle assessment of global tourism, ensuring we don't miss any impacts," said Dr Arunima Malik, a sustainability expert at the University of Sydney.
"This research fills a crucial gap identified by the World Tourism Organisation and World Meteorological Organisation to quantify, in a comprehensive manner, the world's tourism footprint."
Their study quantified the carbon footprints of tourism operations – including transport, events, hotels, food and shopping – in 189 countries, as well as the relevant upstream supply chains.
According to Dr Malik, the work took a year and a half to complete and involved the estimation of the climate impact of one billion supply chains.
Previous research has only looked at specific regions or a more limited selection of tourism activities – resulting in emissions estimates that were about a quarter of the new figure produced by Dr Malik and her colleagues.
As it stands, at least 15 per cent of tourism-related emissions do not face any binding emissions targets, as emissions from both international aviation and bunker shipping are excluded from the Paris climate agreement.
To make matters worse, US President Donald Trump – leader of the world's biggest source of tourism emissions – does not support the Paris agreement and has expressed doubts over the very existence of climate change.
Coauthor Dr Ya-Yen Sun, from the University of Queensland, said a move towards "low impact" tourism will be crucial as the industry is expected to go from strength to strength in the coming years.
"Given that tourism is set to grow faster than many other economic sectors, the international community may consider its inclusion in the future in climate commitments, such as the Paris accord, by tying international flights to specific nations," she said.
"Carbon taxes or carbon trading schemes – in particular for aviation – may be required to curtail unchecked future growth in tourism-related emissions."
Donald Trump on climate change: 'There is a cooling and there is a heating'
Professor Manfred Lenzen, lead researcher from the University of Sydney, said holidaymakers can take steps to ensure their travel is cleaner and does less harm to the planet.
"To make my own travel more sustainable – for future generations – I invest in long-run abatement options at prices that incorporate at least average abatement costs, like investing in afforestation, rather than assuming only low-hanging fruit, like residential power efficiency," said Professor Lenzen.
However, he added that such measures are not cheap.
"If I flew from Melbourne to the UK return, I would pay at least an additional $425 (£237) to offset my emissions; for a return trip between Sydney and Brisbane, about $45 (£25) extra," he said.
The authors said many nations have regarded tourism as a relatively low-impact development option, leading them to invest massively in infrastructure to draw in tourists.
This mindset has seen nations including Japan, Nepal and Hungary attempting to double visitor numbers over short periods of time.
However, the researchers warned this view is misguided, as their analysis shows that tourism is significantly more carbon intensive than other potential forms of economic development.
The tourism industry stands to lose a lot in a changing climate. As temperatures rise, snow and ice could become less reliable in places that depend on them to draw tourists – such as ski resorts and "winter wonderlands" like Finnish Lapland.
Meanwhile, rising sea levels threaten the coastal infrastructure that characterises many tropical and island resorts, and natural wonders like the Great Barrier Reef will likely draw fewer visitors if global warming leaves them shadows of their former selves.
Lisa Murray's climate change photography
Show all 12
The United Nations World Tourism Organization (UNWTO) has previously recommended measures to combat tourism-related emissions – encouraging travellers to avoid long-haul flights and incentivising tourism operators to improve their energy and carbon efficiency.
In their paper, the researchers concluded these measures have been largely ineffective.
As UNWTO is pushing for more tourism growth, even in highly developed tourism regions, they recommended their findings should be taken into consideration by the international body.
However, they also recognised that for many nations – particularly remote island countries or those whose economies are dependent on tourists – moving away from air travel and other harmful aspects of the industry will be a challenge.
Due to their small populations, tourism is responsible for up to 80 per cent of the emissions of island nations like the Maldives and Mauritius.
The authors suggested that channelling financial and technical assistance from wealthier countries could be a means of sharing the burden with such nations, and would allow them to prepare for the future.
Join our commenting forum
Join thought-provoking conversations, follow other Independent readers and see their replies