Trawlers to be fitted with cameras to monitor catch sizes
All those over 24 metres in English waters will be fitted with tracking and recording gear to ensure they are not overfishing.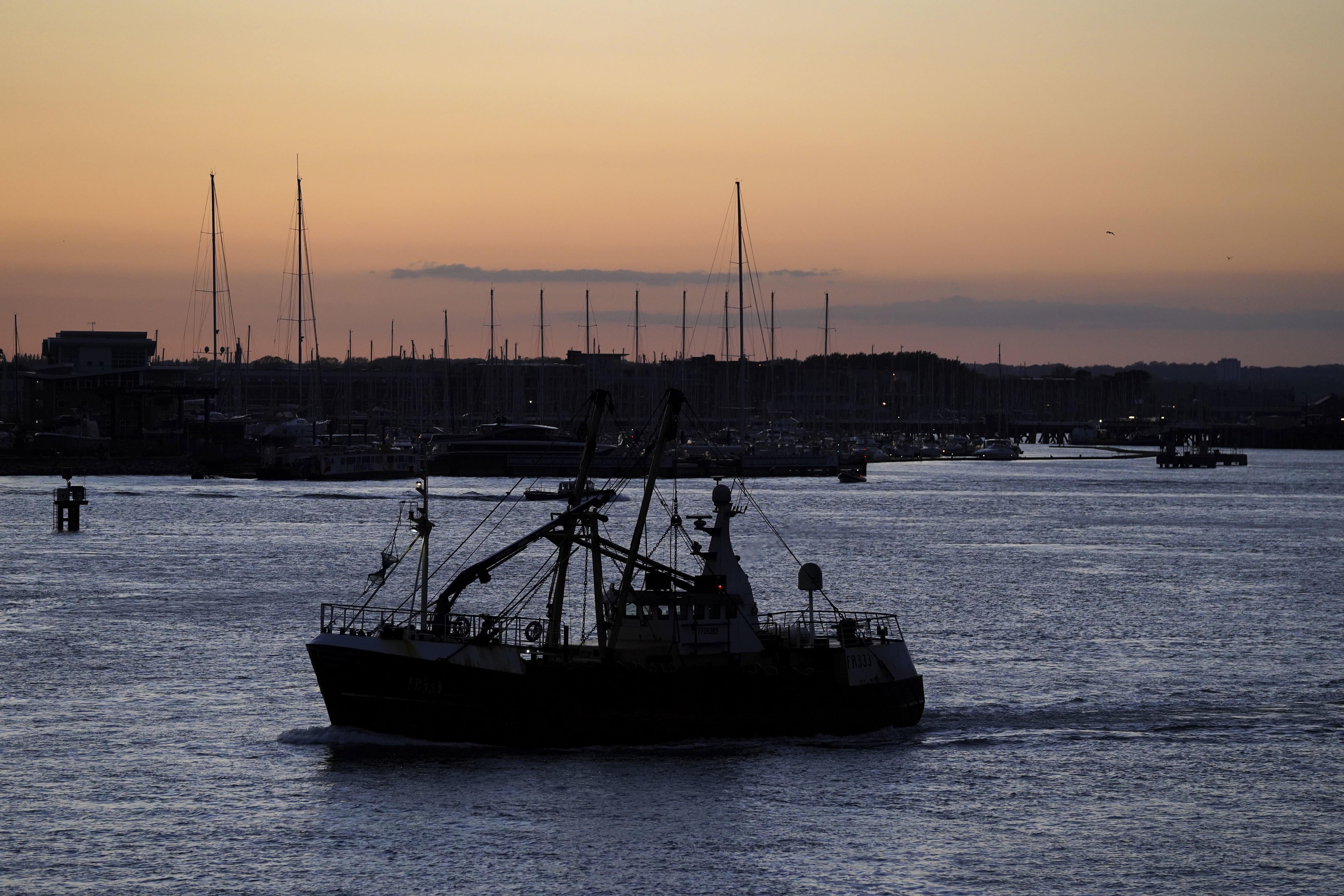 Large industrial trawlers fishing in English waters will soon have to install cameras that will monitor their catch, the Government has said.
Known as remote electronic monitoring (REM), the cameras, along with gear sensors and GPS trackers, will collect data on the size of catches as well as types of species caught and will be introduced in stages over the next five years.
The Department for Environment, Food and Rural Affairs (Defra) said the measure will be voluntary at first but will eventually become a legal requirement for all pelagic trawlers over 24 metres fishing in English waters.
The idea is part of a series of post-Brexit Fisheries Management Plans which the Government wants to use to manage stocks more sustainably.
Totalling 43, the plans contain short, medium and long-term measures, with the first six published on Monday.
Defra said it has spent the last 18 months speaking to fishing experts and scientists to devise the measures, which include shutting down catching whelk for certain parts of the year to allow populations to recover and collecting data on the amount of bycatch such as sea birds, whales and dolphins.
Species covered by the plans include crab and lobster, whelk, king scallops, bass, flat fish in the southern North Sea and Eastern channel and other non-quota demersal fish.
The Government said it will also remove an individual cap on the quota for around 400 vessels under 10 metres, currently set at 350kg a year, though they will still be subjected to a pool quota.
There are also plans to find new ways of reducing discards – throwing unwanted catches of fish back into the sea – as Defra said the EU ban on discards has not been very effective.
Mike Cohen, chief executive of the National Federation of Fishermen's Organisations, said: "For centuries, fishing has produced food, provided jobs and supported communities.
"Measures to strengthen fishing businesses and enhance their sustainable growth will bring tangible benefits to the UK.
"Fisheries Management Plans represent a genuinely ambitious attempt to break away from the unsuccessful top-down impositions of the CFP (Common Fisheries Policy) and unite fishers, scientists and regulators in building something new and better.
"Fishermen's livelihoods depend on healthy seas and sensible regulations. We welcome this opportunity to collaborate in shaping them."
The Government also said it will spend £45.6 million from the UK Seafood Fund to update infrastructure.
Along with the first six of its management plans, it said will also publish its response to two consultations on sandeel fishing and mitigating flyseining on Monday.
Flyseining is a form of trawl fishing on catches where there is no quota and some fishers are concerned the practice is depleting stocks of red mullet, gurnards, squid and other species.
There are also plans to open a fishery for catching bluefin tuna for sport.
The Marine Conservation Society (MCS) said it welcomed the Government's plans on introducing REM, calling it an "important first step towards achieving fully documented, transparent, and sustainable fisheries".
Nicola Cusack, MCS's fisheries policy manager, said: "These plans are vital tools for achieving sustainable fisheries and for the UK Government to deliver its ambition for world leading fisheries management.
"We need strong and ambitious policies and leadership that supports the marine environment while providing certainty and clarity for sea users and decision makers alike."
Environment Secretary Therese Coffey said: "The UK has some of the finest fish stocks in the world, forming an integral part of healthy marine ecosystems while providing livelihoods, enjoyment and prosperity to coastal communities.
"Today's reforms mark a clear departure from the outdated Common Fisheries Policy now we are an independent coastal state, and will deliver the UK's ambition to build a modern, resilient and profitable fishing industry underpinned by sustainable fish stocks and a healthy marine environment for the future."
Defra said it will be running online and in-person events through August and September for anyone interested in fishing and the marine environment where they can find out more about the reforms.