Tree planting rate falling in England despite climate crisis and government pledge
Boris Johnson promised to triple new trees but is presiding over a decline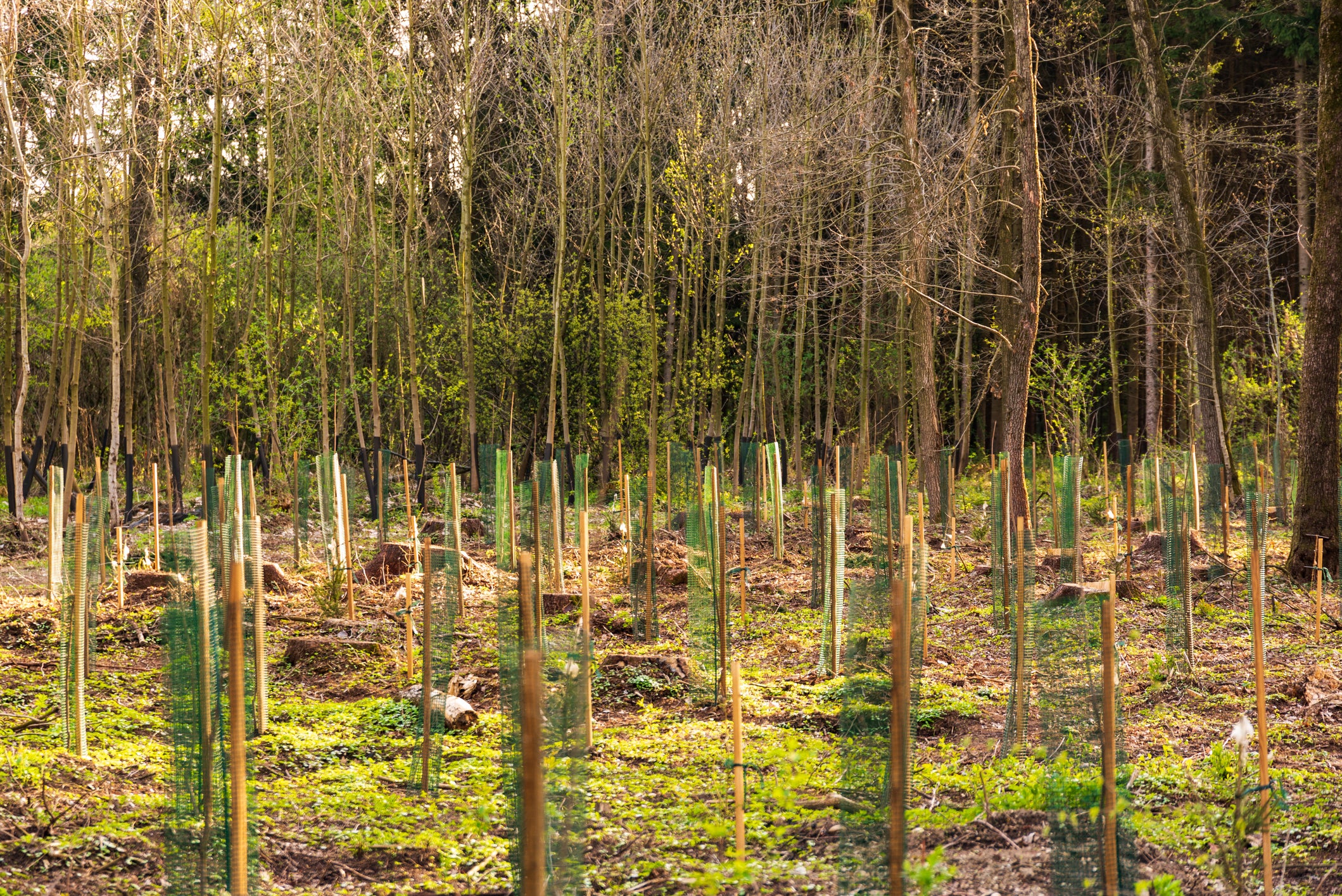 The rate of tree planting is falling in England despite the intensifying climate emergency and a government promise to dramatically increase it.
Forestry Commission data shows planting is currently on course to hit a three-year low in 2021-22, with the number of trees put in the ground down 14 per cent so far this year.
The revelations, which come just days after the UN's climate authority warned of "code red for humanity", were branded "shameful" by opposition politicians.
Just 469 hectares of trees have been planted in the first quarter from April to June, an annualised rate of 1,876 hectares.
If continued this would represent a further decline on previous years, which have already seen planting slip: 2,178 hectares were planted in 2020-21, down from the 2,340 planted in 2019-20.
Boris Johnson has promised 30,000 hectares of trees would be planted across the UK every year by 2024, a tripling of the previous rate. Taking into account the other devolved nations the UK planted just 13,000 last year, well short of the target.
Despite the weak numbers, Defra officials maintain that they are confident the UK was on track to meet the target by the end of the parliament.
Tree planting is regarded as a valuable response to both the climate and biodiversity crises. Forests act as a carbon sink, but can also help prevent flooding and erosion – expected to be one of the main impacts of climate change in the British isles.
Ed Davey, the leader of the Liberal Democrats said: "This is utterly shameful for a Government which has just been warned of the deeply damaging impacts the climate crisis will have on our country if we do not act now.
"We simply cannot go backwards on saving our environment.
"If the horrifying scenes of uncontrollable wildfires in Europe this week, or recent flooding across Britain, isn't enough to force this Government into action then I am not sure what will.
"The message is loud and clear to Boris Johnson - it is time to show some leadership and take the vital steps necessary to save our country from the climate crisis.
"Time is running out. We desperately need trees to clean up our air, allow wildlife to prosper and help prevent flooding.
"The Government has been told by climate scientists how many new trees we need planted to reach our net-zero target. It is now time to get on with it."
A Defra spokesperson said: "We are committed to trebling tree planting rates by the end of this Parliament.
"The Government's new landmark England Trees Action Plan will deliver unprecedented rates of tree planting, backed up by £500m of Nature for Climate funding and new flexible grants to provide greater financial incentives for farmers and landowners for woodland creation.
"We are creating diverse treescapes across the country which will benefit wildlife, the environment and people's wellbeing."
At the 2019 election Labour pledged to plant two billion trees in England by 2040.
Join our commenting forum
Join thought-provoking conversations, follow other Independent readers and see their replies