America's trees are fleeing north and west as climate changes but some may not survive
Researchers warns of 'significant ecological consequences and possible extinction' of some types of tree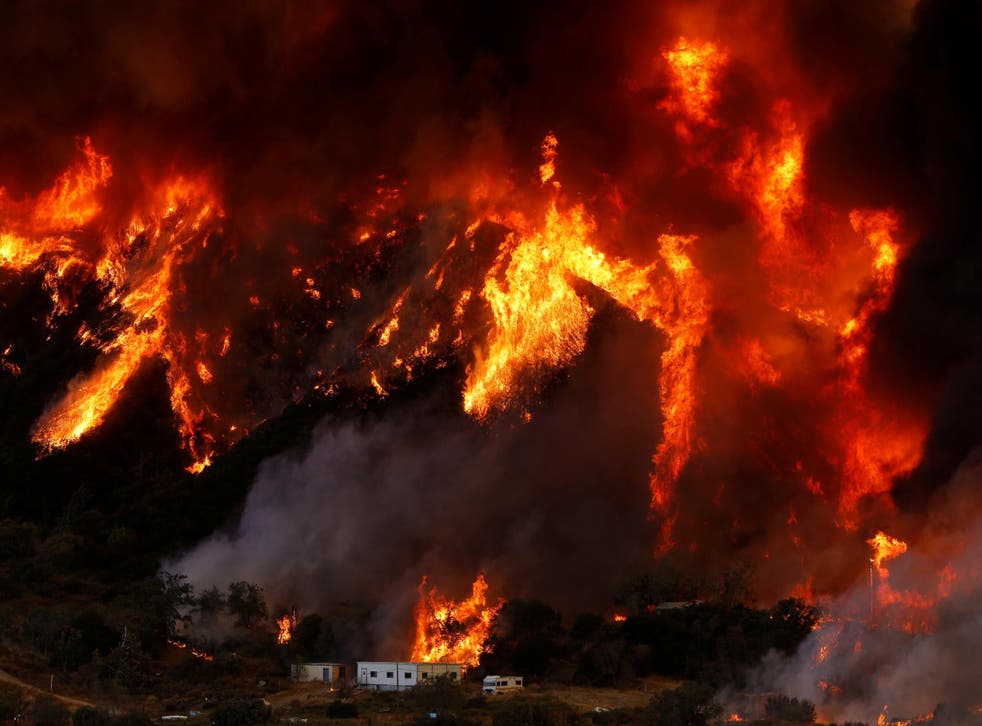 The trees of America are on the march.
Driven by changes in temperature and moisture, 65 per cent of more than 86 different tree species surveyed in the eastern US were found to be 'moving' west – gradually shifting their range as new trees are seeded – by researchers.
Some 55 per cent of the species had headed north, the scientists reported in the journal Science Advances.
They said some of the changes were similar to ones that took place between 10,000 and 8,000 years ago.
But they added: "The historical process took place over several thousand years, whereas the observed shift in this study happened in a few decades, suggesting the impacts of recent climate change … on vegetation dynamics."
Other non-climatic factors, such as land use change and forest management, may have also played a part, cautioned the researchers, from the universities of Purdue, North Carolina State and Tennessee as well as the US Forest Service.
The trees were moving west more quickly than north.
On average over the last 30 years, they moved 15.4km per decade west, compared to 11km per decade north. Thirty-seven per cent of species moved northwest, while just two per cent headed southeast.
But much stronger shifts were recorded in some area. Species in the forest-prairie transition region moved west at 30km per decade; some 77 per cent of species in the southern pine-hardwood region went west at 24.7km per decade; and 85 per cent of those in the northern hardwood region moved north at an average of 20.1km per decade.
The researchers found rainfall was more important than temperature.
"Trees in the eastern United States have experienced prominent westward and northward shifts in response to climate change and successional processes," they wrote.
"These spatial shifts are more sensitive to the changes in moisture availability than to changes in temperature."
And they warned some tree species might not survive the relatively sudden changes in climate.
10 photographs to show to anyone who doesn't believe in climate change

Show all 10
"The … spatial shifts among various groups can have significant ecological consequences and possible extinction of certain evolutionary lineages in some forest communities," the researchers said.
"Management actions to increase forest ecosystems' resilience to climate change should consider the changes in both temperature and precipitation."
Join our new commenting forum
Join thought-provoking conversations, follow other Independent readers and see their replies