Tropical Storm Margot expected to become a hurricane tonight as path remains uncertain
Tropical Storm Margot will be the second hurricane in the Atlantic basin in as many weeks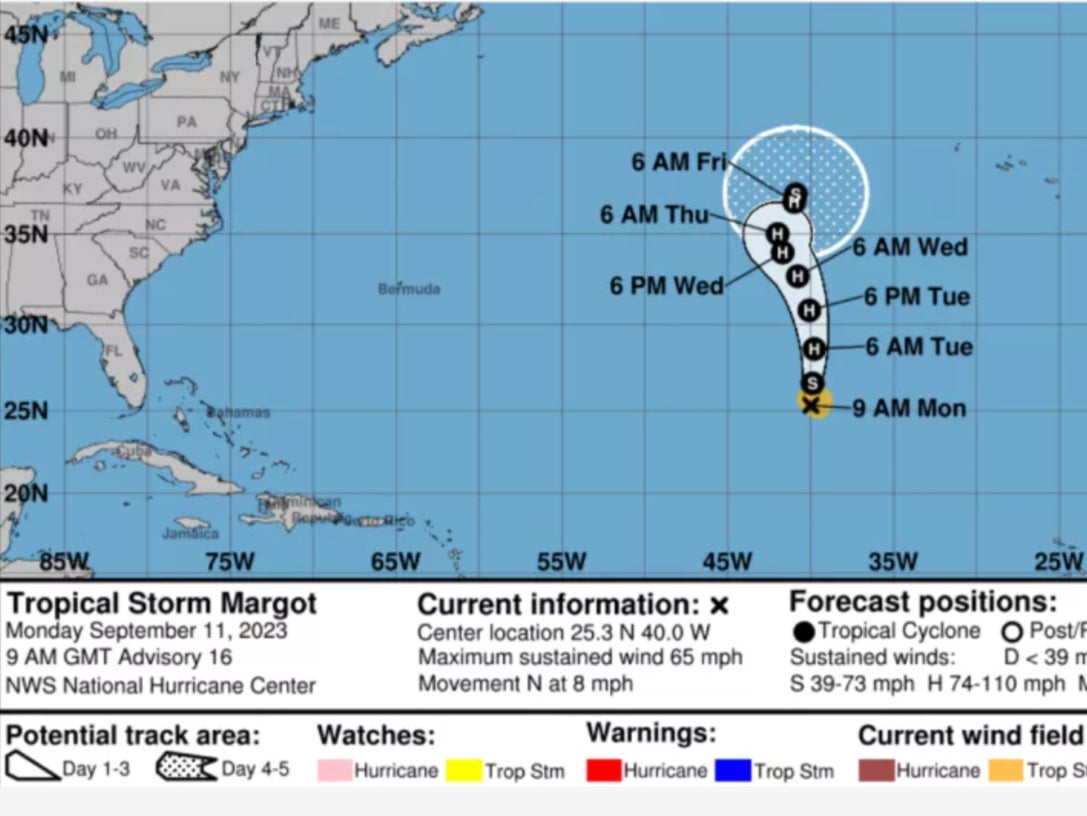 The National Hurricane Centre expects Tropical Storm Margot to strengthen into a hurricane sometime tonight, making it the second storm in as many weeks to spin up in the Atlantic basin.
"At 900 AM GMT (0900 UTC), the center of Tropical Storm Margot was located near latitude 25.3 North, longitude 40.0 West. Margot is moving toward the north near 8 mph (13 km/h), and this general motion is expected to continue during the next several days," the National Hurricane Centre said in an advisory.
Forecasters are expecting it to gain strength over the next 48 hours. The storm's winds are currently peaking around 65mph (104km/h).
Tropical Storm Margot will become the second hurricane in as many weeks to spin up in the Atlantic basin. Hurricane Lee is currently making its way north after restrengthening into a Category 3 hurricane.
The storm does not appear to be heading toward any landmasses. Forecasters believe based on its current trajectory the storm will move through its life cycle over the Atlantic and hopefully without causing trouble for the US east coast.
Join our commenting forum
Join thought-provoking conversations, follow other Independent readers and see their replies