What are Trump's plans to fight climate change?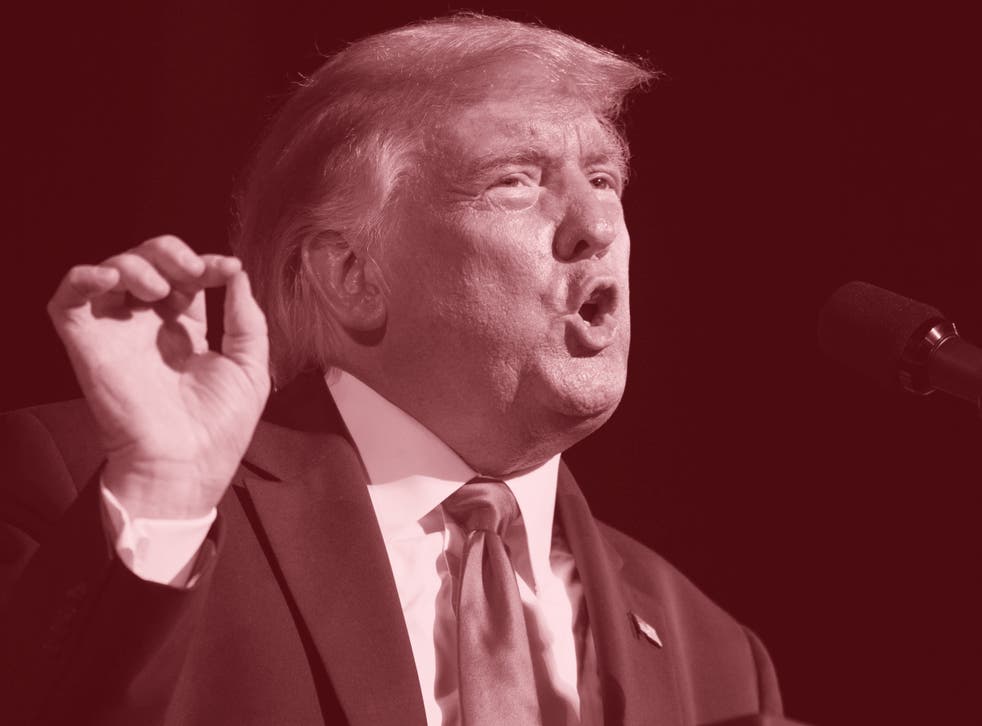 President has previously called  climate change a "hoax" 
(AFP via Getty Images)
Donald Trump's reelection could have a lasting impact on the fight against the climate crisis, scientists say.
A second Trump term would end mid-way through the 2020s, a decade in which scientists say greenhouse gas emissions must be sharply reduced to limit more catastrophic consequences caused by global heating.
However as soon as it was possible, the president announced that the US would withdraw from the 2015 Paris Climate Agreement, the international pact to limit global heating to well below 2C, with an increasingly ambitious target of 1.5C. The US officially abandons the agreement on 4 November, the day after the election.
Climate scientists are also worried that Trump's re-election would bolster the oil and gas industry, and lead to further rollbacks on climate and environmental protections.
So what exactly has the president said about the climate crisis and what are his plan to tackle further global heating?
What has President Trump said about climate change?

The president has waxed and waned from outright climate change denial to misleading GOP talking points.

During a visit with California public officials in September, as the state battled unprecedented wildfires, Mr Trump blamed bad forest management while ignoring the climate crisis.

"When trees fall down after a short period of time, they become very dry — really like a matchstick. And they can explode. Also leaves. When you have dried leaves on the ground, it's just fuel for the fires," Mr Trump said.

California's State Natural Resources Agency Secretary, Wade Crowfoot, urged the president to "recognise the changing climate and what it means to our forests".

"If we ignore that science and sort of put our head in the sand and think it's all about vegetation management, we're not going to succeed together protecting Californians," Mr Crowfoot added.

Mr Trump responded: "It will start getting cooler, just you watch."

The state official pushed back, saying that he wished the science agreed with the president.

The president countered: "I don't think science knows, actually."

Over the years, the President has called it a "hoax" and told the Washington Post that he is "not a big believer in man-made climate change".

He has blamed China (then later said it was a "joke") and pointed to snaps of freezing weather as evidence that global heating isn't happening.

"In the beautiful Midwest, windchill temperatures are reaching minus 60 degrees, the coldest ever recorded. In coming days, expected to get even colder. People can't last outside even for minutes. What the hell is going on with Global Waming? [sic] Please come back fast, we need you!" he tweeted in January 2019.

(A day later, the National Oceanic and Atmospheric Administration appeared to respond with a tweet that read, "winter storms don't prove that global warming isn't happening" and a link to an explainer).

What is his plan to tackle climate change?

Donald Trump's campaign site posted his second-term MAGA agenda, "Fighting for You!" in August.

The brief list of bullet points appear under headline themes similar to issues which Mr Trump campaigned on in 2016, like "Drain The Swamp" and "End Illegal Immigration And Protect American Workers".

There's no mention of climate change or the environment.

"Over the coming weeks, the President will be sharing additional details about his plans through policy-focused speeches on the campaign trail," the agenda notes.

The Independent sought comment from the Trump campaign's press office for updates on the president's plan to tackle climate change but had received no response at the time of publication.

During questions on climate change at the last debate, Mr Trump said: "You know we're planting a billion trees, a billion-tree project."

This month, he signed an executive order making the US government part of a global tree planting initiative but did not commit to a number of trees.

"The fossil fuel carbon is so much bigger than all the carbon in the trees. You can't do carbon neutral by planting trees ... it's sort of a band aid,' University of Chicago geophysical sciences professor David Archer previously told The Hill.

What is Mr Trump's record on climate change?

In his first year as president, Mr Trump withdrew from the Paris Accord, the global agreement involving almost every nation on earth to reduce the human-caused greenhouse gas emissions that are driving the climate crisis. If Mr Trump wins a second term, the US will officially exit the deal on the day after the election.

He quashed the Obama administration's Clean Power Plan - which set the first-ever limits on power plants, the largest source of carbon pollution in the US.

The president has rolled back nearly 100 environmental rules, according to a tally kept by the New York Times. The greatest number focused on air pollution and emissions.

He has watered down vehicle fuel-efficiency standards, also established during the Obama-era, which had aimed to encourage auto-makers to ramp up electric vehicle production, and ended a waiver that allowed California and some other states to apply their own stricter standards.

Mr Trump has cosied up to the fossil fuel industry throughout his presidency and supported its expansion, reversing President Obama's decisions to deny permits for pipelines like the Dakota Access site and Keystone XL. Some of the industry's most powerful figures have subsequent showered him in campaign donations, E&E News reported.
Join our new commenting forum
Join thought-provoking conversations, follow other Independent readers and see their replies