US says it will join UN climate talks despite exit from Paris agreement
'I was elected to represent the citizens of Pittsburgh, not Paris'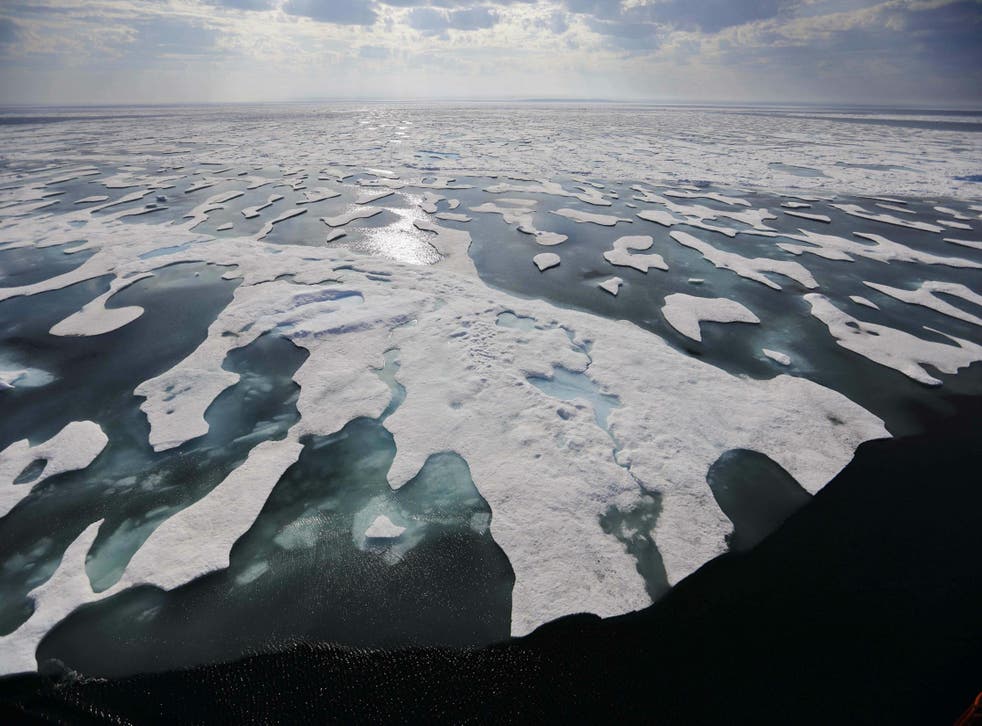 The US has indicated it will still take part in international climate talks despite withdrawing from the Paris Accord.
In a letter lodged with the UN, the Trump administration said it still planned to remove itself from the agreement that was hammered out with 200 other nations, but said it remained open to "re-engaging" on the issue.
"As the President indicated in his June 1 announcement and subsequently, he is open to re-engaging in the Paris Agreement if the US can identify terms that are more favourable to the United States, its businesses, its workers, its people, and its taxpayers," said a letter from the State Department.
Greenpeace activists unfurl banner at Chicago's Trump Tower targeting Trump's climate change stance
Mr Trump disappointed millions of people around the world when he announced in early June he would be withdrawing the world's second-largest polluter of climate change gases from the accord, designed to try and counter mankind's impact on the climate.
"I was elected to represent the citizens of Pittsburgh, not Paris," he said, speaking in the Rose Garden of the White House.
At the time, Mr Trump said he wanted to negotiate a better deal for the US and his officials said he had spoken with the leaders of a number of allies to explain his decision.
World news in pictures

Show all 50
When Mr Trump visited Europe for the G20 in July, many leaders sought to lobby him on the issue. French President Emanuel Macron took it upon himself in particular to try and persuade Mr Trump that his decision was wrong.
He even invited Mr Trump to attend Bastille Day in Paris as his special guest, where the two men discussed the issue. At a press conference with the two leaders, Mr Trump said: "Something could happen with respect to the Paris accords, let's see what happens.
"If it happens that will be wonderful and if it doesn't that will be ok, too. We'll see what happens."
Mr Macron added: "There is no sudden and unexpected change today, otherwise we would have announced it, but there is the shared intention to continue discussing these issues."
The letter to the UN from the officially informed the United Nations it will withdraw from the Paris Climate Agreement, a process that is expected to take three years.
"The United States supports a balanced approach to climate policy that lowers emissions while promoting economic growth and ensuring energy security," it said.
Reuters said that Republican leaders have backed Mr Trump's move to exit the accord. Senate Majority Leader Mitch McConnell said it was "another significant blow to the Obama administration's assault on domestic energy production and jobs".
But numerous business leaders have called the move a blow to international efforts to combat climate change, and a missed opportunity to capture growth in the emerging clean energy industry
Join our new commenting forum
Join thought-provoking conversations, follow other Independent readers and see their replies